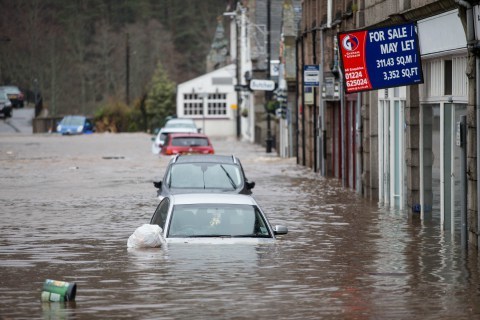 A multi-million-pound flood prevention plan has been formed to protect a Deeside community which was devastated by unprecedented storms four years ago.
Storm Frank caused millions of pounds worth of damage all throughout Aberdeenshire as rising water levels and severe rainfall burst riverbanks at the end of 2015.
Although many towns and villages were impacted, the worst of the damage took place in Ballater.
The peaceful village's main street was left underwater, with many businesses submerged and residents left homeless.
The community's caravan park was all but completely destroyed, with some of the caravans washed down the River Dee – and the golf course was similarly ravaged.
In the months after the disaster, a new flood risk survey was ordered by Aberdeenshire Council.
And now, officers at the local authority have put forward their recommendation for a preferred option to tackle the issue and prevent further flooding.
A number of different schemes had been considered, but councillors have now been urged to back a £31 million option.
The project would involve the construction of two miles of direct defences, as well as the potential relocation of the caravan park, fire station, police station and a council depot.
The new defence plan, if approved, would involve the construction of earth embankments, reinforced concrete walls, and barriers made of glass.
During public engagement exercises, members of the community raised some concerns.
They voiced fears about the potentially negative impact which walls and other measures could have on the golf course and caravan park, and the potential loss of tourism revenue which could result from fewer visitors going to the two sites.
If the plans are approved, major barriers could be built along the centre of the golf course.
However, a report by the council's infrastructure services director Stephen Archer said that, if the preferred option is selected, "direct defences can be designed to be more sympathetically constructed", with "suitable finishes, landscaping, glass walls, and viewing platform walls" in order to retain "as much of the area's amenity as possible".
The plans will be considered by councillors at the Marr Area Committee next week, before going to the council's infrastructure committee at a later date.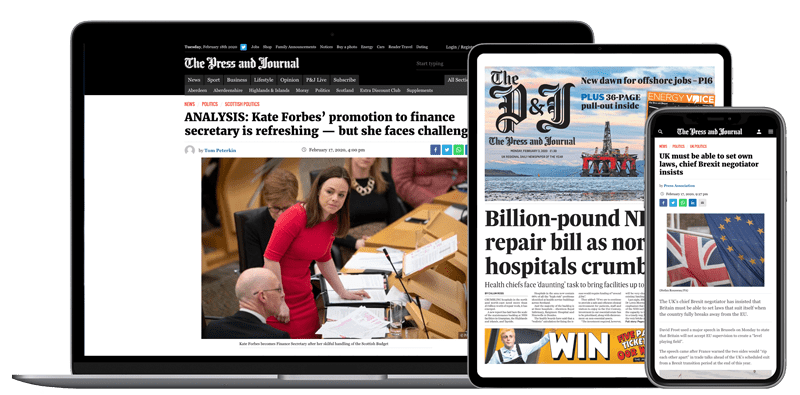 Help support quality local journalism … become a digital subscriber to The Press and Journal
For as little as £5.99 a month you can access all of our content, including Premium articles.
Subscribe