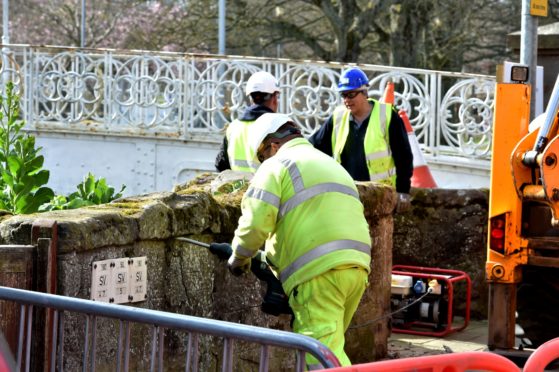 Aberdeenshire Council has revealed it will have to remove 15 trees from a Stonehaven street to continue due to unexpected ground conditions discovered during flood works.
Work is currently underway on the town's flood protection scheme in the Cameron Street, Carron Terrace and Arbuthnott Street areas, which have been severely damaged by heavy storms and flooding in the past.
The roads run alongside the River Carron, which has previously burst its banks during periods of significant rainfall.
But now, progress on the project has been temporarily halted, after workers came across unexpected ground conditions.
Although the scheme was originally designed to retain as much of the local foliage as possible, the council has now confirmed that a number of trees will be remove. Replacements will be planted.
Gavin Penman, projects manager at Aberdeenshire Council, said: "We have endeavoured to design the scheme around the trees, but unfortunately this has not been possible when we came to the construction stage, and it is regrettable that we have had to remove them.
"Several attempts have been made to install metal sheet piles in order to isolate the 15 pollarded lime trees from the excavation works as part of the Stonehaven Flood Prevention Scheme allowing for their retention.
"However, due to ground conditions this has not been possible and, despite exploring other design solutions, no practical solution was identified which would enable the riverbank and trees to be preserved.
"Fifteen mature replacement trees will be planted during the wider project landscaping works."
An information evening will be held in partnership with the Stonehaven Flood Action Group on November 19, where residents will be able to find out more about progress on the ongoing works and ask questions of the flood protection scheme team.
It will take place from 7pm until 9pm at the Invercarron Resource Centre on Low Wood Road.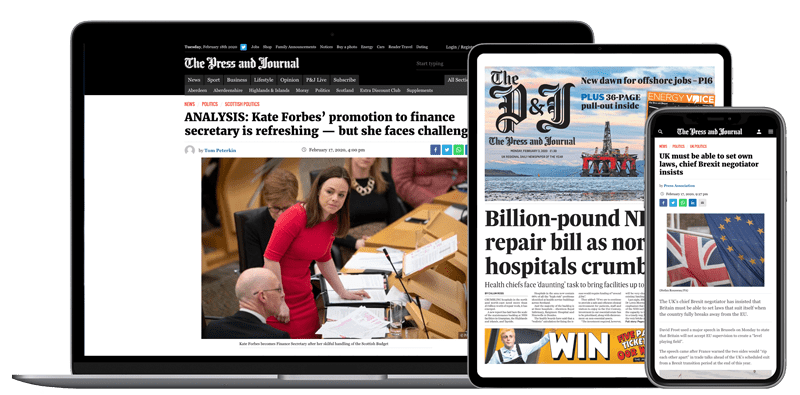 Help support quality local journalism … become a digital subscriber to The Press and Journal
For as little as £5.99 a month you can access all of our content, including Premium articles.
Subscribe