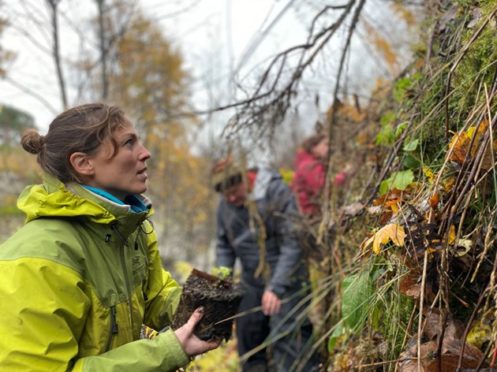 Conservationists are hoping a small Aberdeenshire gorge might just be the saving grace for an endangered flower.
The rare alpine blue-sowthistle has only four populations known to survive naturally in the wild, located on ledges and in gullies on remote mountains in the eastern Cairngorms.
But now the elusive flower has now been planted along a small gorge at the Water of Clunie, in the centre of Braemar, where it is hoped a new population of the species can thrive.
The joint project between Scottish Natural Heritage (SNH) and the Royal Botanic Garden Edinburgh (RBGE) will also result in new signage being introduced to bring the story of the rare plant alive for visitors and locals.
The Braemar location was chosen due to its low altitude – it is hoped the flower could bloom by next year – and it is hoped it can draw tourists to the Aberdeenshire village.
Martine Borge, Scottish rare plants conservation horticulturist at RBGE, said: "The future of this delicate and luminous plant is very uncertain in Scotland.
"It needs a lot of support from horticulturists, scientists and members of the public to ensure it can recover from such a vulnerable position and help safeguard Scotland's biodiversity."
Dr Aline Finger, RBGE Biodiversity Scientist, added: "We want to bring this striking plant closer to the people of Braemar and anyone visiting the area.
"It is after all an impressively tough but attractive and delicate local species."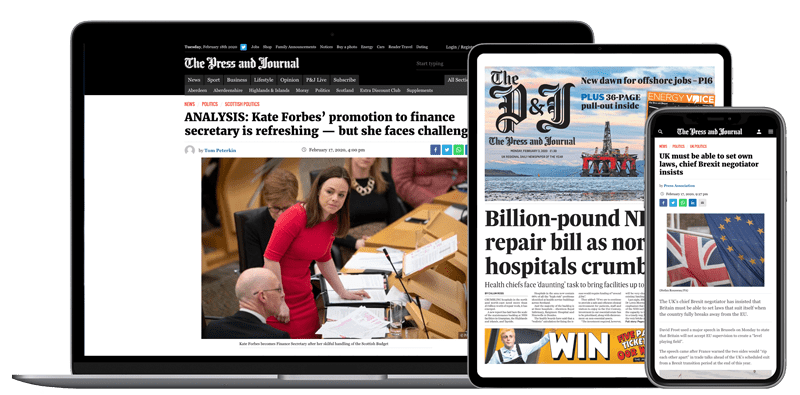 Help support quality local journalism … become a digital subscriber to The Press and Journal
For as little as £5.99 a month you can access all of our content, including Premium articles.
Subscribe