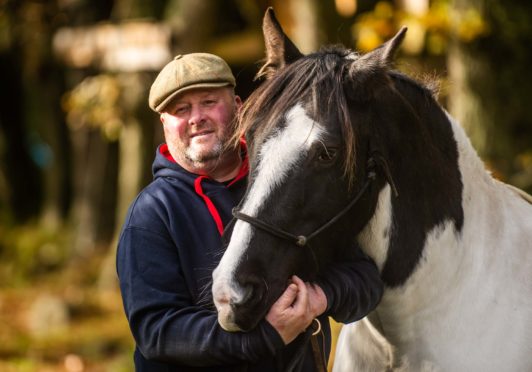 A horse left for dead in a field is now helping injured war veterans and troubled youngsters heal their wounds and rebuild their lives.
Polly was found tangled in a barbed wire fence, with her back legs badly damaged.
She was unable to stand, and her rescuers had to haul her to safety on a make-shift polythene stretcher.
Polly – named because of her unique rescue – still bears the physical scars of her ordeal but remarkably she is now one of the heroes at Horseback UK, a charity which uses horsemanship to support ex-servicemen and women and young people in their recovery from physical and mental health issues.
The 11-year-old cob is part of a 33-strong herd that has helped more than 100 people get their lives back on track since her arrival from World Horse Welfare's Belwade Farm, near Aboyne, seven years ago.
It was the first venture of its kind between the charities and those who work with her believe Polly's success is down to her ability to empathise with their pain, having come through her own suffering and neglect.
She has now been nominated for World Horse Welfare's Rehomed Horse of the Year award.
War veteran Bobby Jones, who tried to end his life twice after suffering post-traumatic stress disorder following tours in Northern Ireland, Iraq and Bosnia, said without Polly he might not be here today.
The 50-year-old said: "Without Polly and Horseback UK, I don't know if I'd be here.
"I left the Army in 1997 and three or four years later I had a bit of a breakdown and was just a totally different person.
"I was angry all the time, fighting and getting into trouble with the police.
"My life was spiralling out of control. But Polly saved my life."
Like many ex-service men and women, he suffered survivor's guilt and, even now, still gets flashbacks to the horrors he witnessed on the front line.
But the bond he shared with Polly after he was referred to Horseback UK in Dinnet has helped him turn his life around.
The former infantry soldier is now a mentor at Horseback UK, helping other veterans on their journey to recovery.
But he said: "Seven years ago, if someone had said, 'go out on a horse and it'll make you better', I'd have laughed at them.
"I was scared of horses. But it really does work. It takes your mind off the things going through your head because you are concentrating on the work you're doing with the horse.
"Life was pretty rubbish for me but now there's light at the end of the tunnel for me, and that's down to Polly and Horseback UK."
Emma Hutchison, who founded Horseback UK with husband Jock, a former Royal Marine, said Polly is an integral part of the herd.
She said: "She's extremely confident and very loving and is very much the leader of the pack.
"She's not afraid of anything. She's the perfect therapy horse."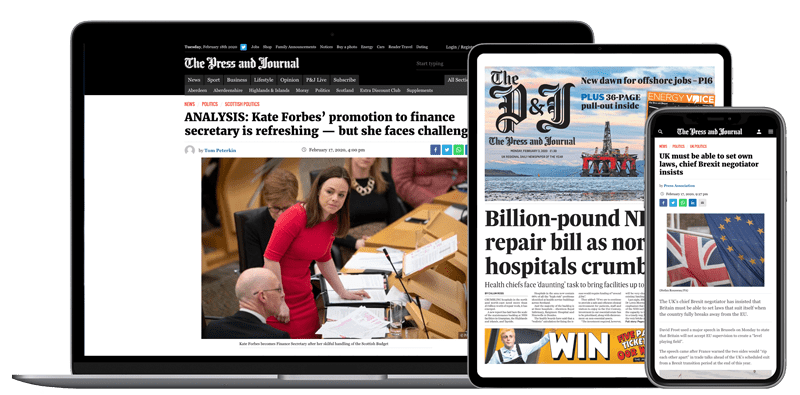 Help support quality local journalism … become a digital subscriber to The Press and Journal
For as little as £5.99 a month you can access all of our content, including Premium articles.
Subscribe