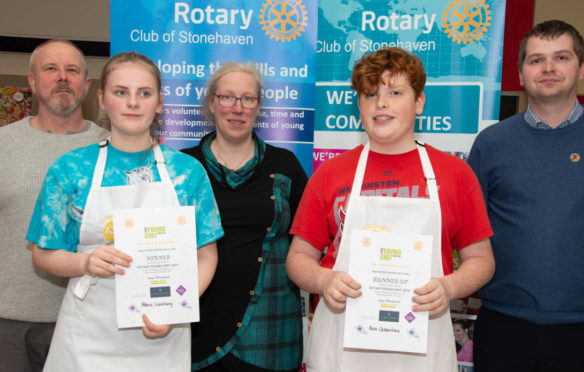 A group of Mearns teenagers have put their cooking skills to the test in a community competition.
The local heat of the Rotary Young Chef competition was held at Mackie Academy in Stonehaven last week, with nine budding chefs taking part.
The competition aims to encourage young people to learn how to cook a healthy meal, develop food presentation, organisational and planning skills, consider food hygiene issues and develop the ability to cope in a demanding situation.
The young chefs were tasked to prepare a two-course healthy meal in 90 minutes using ingredients costing less than £15.
Kevin Hermanns, of the Villa Cafe; Isla Duncan, of Cool Gourmet; and Nick Robins of the Robert Gordon University, had the task of judging the youngsters against pre-set criteria including timing, range of skills used, taste and presentation of courses.
Abbey Lindsay was declared the winner, and will now progress to the district competition early next year.  The regional final and national final then follow.
Runner-up was Ross Greenlees.
The Rotary Young Chef competition is one of several competitions organised locally by Stonehaven Rotary Club including Young Musician, Young Photographer and the Primary Schools Quiz.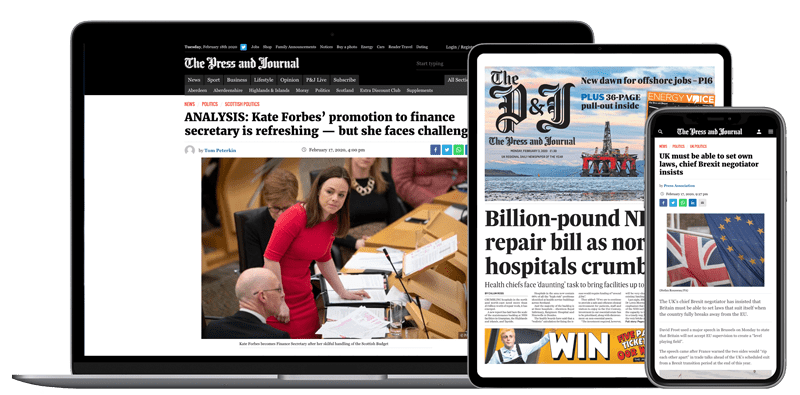 Help support quality local journalism … become a digital subscriber to The Press and Journal
For as little as £5.99 a month you can access all of our content, including Premium articles.
Subscribe