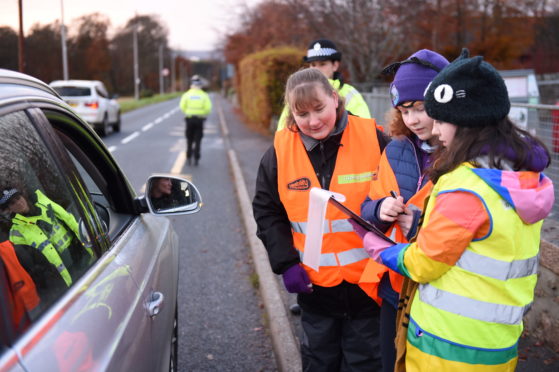 Aberdeenshire youngsters took bold measures to tackle speeding near their school as they shocked drivers with questions about how they would feel if they knocked a child down.
Children at Keig Primary School became "junior road safety officers" to tackle speeding in the village near Alford.
The Wealthyton Way school sits beside 20mph and 30mph zones and, before attending their classes yesterday, a group of pupils helped police stop six drivers in an hour for driving over the speed limit.
The children, who were armed with speed guns, then used a series of questions to appeal to the emotional side of the drivers.
PC Kelly Grant, from the Huntly station, was at the school gates with the pupils yesterday morning.
She said: "We've had a few issues raised by the community and the school about speeding in the area as the school is situated on a long, straight stretch of road so drivers go flying past ignoring the 30 and 20mph zones.
"To tackle this we thought we would get the kids involved, so a group was chosen and we used speed guns to target drivers and pull them in, and then the kids had clip boards with questions they had to ask.
"Instead of being prosecuted, the children appealed to drivers about speeding near their school, asking 'do you know the speed limits' and 'how would you feel if you knocked me down'.
"It is personally one of my favourite ways to engage with the community and tackle problems in our area, whilst giving the pupils a hands on approach to learn about road safety.
"Quite a few of the drivers were pretty shocked."
Head teacher of Keig Primary, Jane Murison, said: "The motorists caught speeding by the police probably found it very difficult to explain to a child why they were breaking the law.
"Many of them found the experience embarrassing or mortifying so hopefully they will drive more carefully through our village in future.
"The children learned a great deal about being responsible citizens, finding solutions to problems and of course lessons on road safety too."
Over the next weeks and months other schools will get involved with the scheme.
An Aberdeenshire Council spokesman said the authority was "delighted" with the initiative.
He added: "It is important to reassure parents and pupils that they can travel to school safely by whatever mode of transport they chose."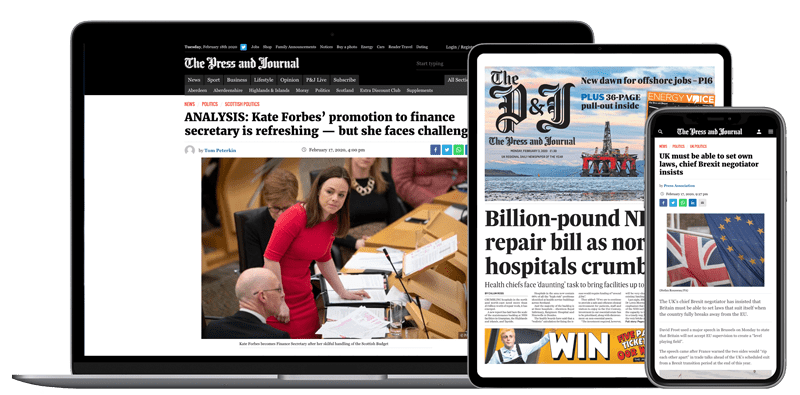 Help support quality local journalism … become a digital subscriber to The Press and Journal
For as little as £5.99 a month you can access all of our content, including Premium articles.
Subscribe