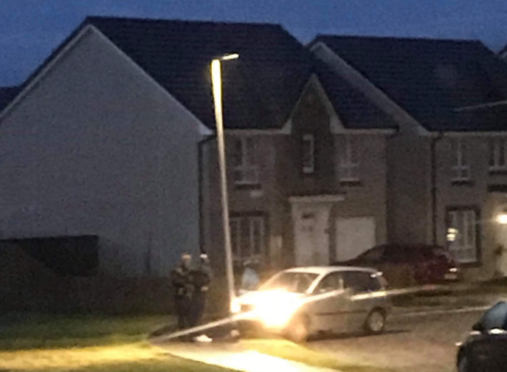 Drivers have been losing control of their vehicles on the icy streets of a new Aberdeenshire housing scheme because the developer has refused to provide grit bins.
The local roads network at Barratt Homes' Osprey Heights in Inverurie does not currently fall under the responsibility of Aberdeenshire Council, but could eventually once construction on the estate has completed.
But, for the past few years since residents moved in, Barratt has offered grit bins free of charge.
However, this winter the service has been rescinded, and now drivers in the area have been dealing with very slippery conditions.
One resident, Gary Forbes, said: "We've been doing our best as residents to get our own salt and grit out, but it's been very dangerous.
"For instance, just this morning a car slipped down a hill and hit a lamppost.
"Yesterday, somebody slipped around one of the bad corners, mounted the kerb and almost hit a schoolkid.
"It's a ridiculous situation."
He added: "Alongside that, Barratt has put out their own grit bins, but have told us we're not allowed to use them because it's for their own workers only – but we're going out ourselves, and they're benefitting from our hard work trying to make the roads safe and gritted."
A spokesman for Barratt said: "We want to reassure residents at Osprey Heights that we are doing everything we can to work with the council to establish a maintenance agreement at the development as quickly as possible, before it is fully adopted upon completion of the site.
"As a company it is our policy not to provide gritting services, as doing so makes us directly liable for any incidents that may occur.
"By providing grit bins, we are entrusting individuals with access for their own private use – something we cannot accept liability for.
"However, we have discussed the issue with the factor for Osprey Heights, and this has presented a solution that will cost just £7 per household as a one-off cost, and 20p per household for each refill.
"We believe this is a very reasonable solution that ensures everyone has access to gritting materials and provides liability coverage for everyone."
A spokesman for Aberdeenshire Council said: "Although we do have sympathy with the residents it is not the council's responsibility to provide grit bins within private developments.
"We hope the residents can find a positive solution through discussions with the developer."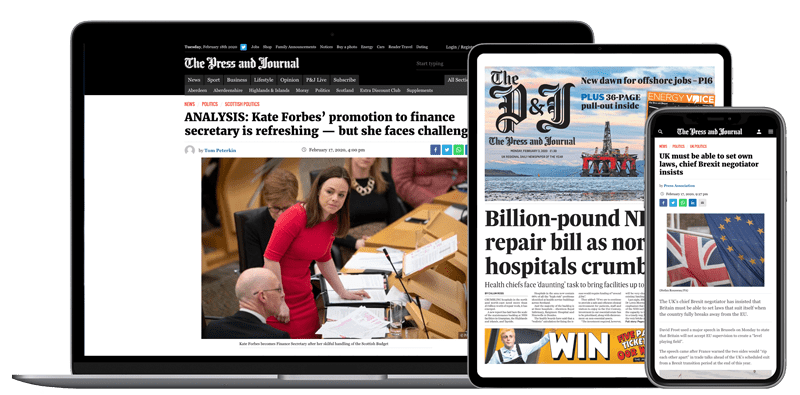 Help support quality local journalism … become a digital subscriber to The Press and Journal
For as little as £5.99 a month you can access all of our content, including Premium articles.
Subscribe