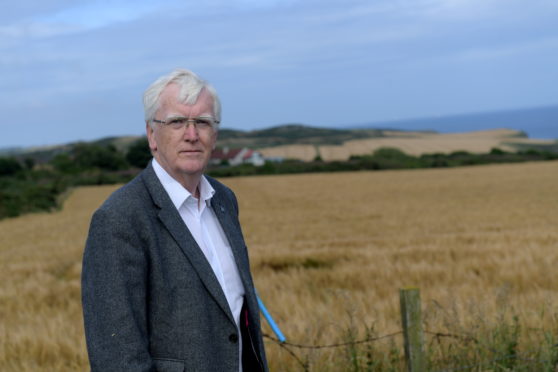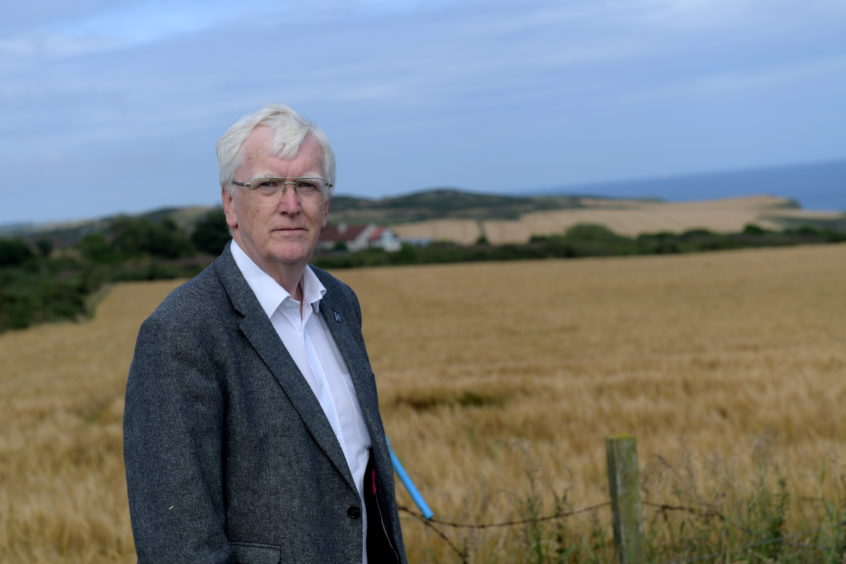 The Scottish Government has overruled Aberdeenshire councillors on more planning decisions than any other local authority in the country.
Over the last 10 years, developers have appealed against a total of 391 decisions made by councils across Scotland.
Of those, 50 were made in Aberdeenshire – a similar figure to Edinburgh's 51.
Half of the appeals against Aberdeenshire decisions were successful. In the capital however, the reporter overturned 18.
And of the 47 made against Fife Council during the 10-year period, just 16 were permitted.
Among the more recent controversial applications that the government reporter overruled was Barratt North Scotland's plans for 121 homes in Newtonhill.
The application had been rejected by the Kincardine and Mearns area committee amid concerns about the impact it would have on local schools, landscape and infrastructure. There were 650 letters of objection lodged too.
But in August the developer successfully appealed against the decision, paving the way for the scheme.
The Scottish Government also awarded expenses to Barratt, which the firm pledged would go to a "worthwhile cause" in the local community.
Also in September, the Planning and Environmental Appeals Division (DPEA) also overruled the will of Aberdeenshire councillors who last year refused plans by Scotia Homes to build 113 properties in Tarves.
Michael Morgan, chairman of the Newtonhill, Muchalls and Cammachmore Community Council, was one of the 650 objectors to the 121 homes in Newtonhill.
He said: "Locally elected councillors are doing an excellent job by taking into account material objections raised by local residents.
"The Scottish Government often tells us that local people should be making local decisions, but what actually happens is often the complete opposite.
"A committee of local councillors makes a majority decision to refuse a planning application.
"Then, statistics for the last 10 years show us that these democratic decisions have been overturned by an unelected individual on nearly 40% of appeals throughout Scotland, and 50% in Aberdeenshire alone.
"We have a government that wants to micro-manage every part of our lives."
Councillor Ian Mollision, who initially proposed the motion to reject the Newtonhill development, said: "Aberdeenshire receives more planning applications than most local authorities so it isn't surprising that there are more appeals.
"However it is disappointing to see that it seems that proportionately Aberdeenshire loses more appeals than other councils.
"It would be better if planning decisions were made locally, except of course when a development was of national significance."
North East Conservative MSP Tom Mason said he had felt for "some time" that ministers were ruling on a "disproportionate" number of appeals in the north-east.
"Some of these major applications will affect planning for years to come," he said.
"Our local authorities aren't being given the chance to decide what's right for them.
"This is a symptom of the SNP's true agenda – to make decisions in the central belt, and ignore the north-east."
A Scottish Government spokesman insisted last night that the appeals process was independent that only considers the planning merits of a case.
He said: "The majority of planning appeals to ministers are decided by an independent reporter, and it is entirely appropriate that ministers have no involvement in the decision-making process.
"Expenses against parties are only awarded by a reporter when a party has acted unreasonably and in a very small number of cases.
"The reporter makes their decision on the planning merits of the case, and takes full account of submissions made by all parties involved, including members of the local community."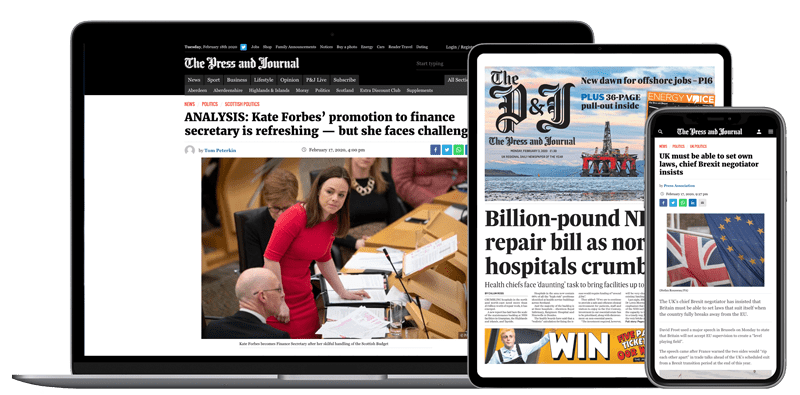 Help support quality local journalism … become a digital subscriber to The Press and Journal
For as little as £5.99 a month you can access all of our content, including Premium articles.
Subscribe