An Aberdeenshire artist is the newest holder of a Guinness World Record after creating the largest drawing by an individual.
Johanna Basford OBE took over the gym hall at Ellon Academy – her former school – yesterday for the amazing feat.
She completed a mammoth black and white floral artwork, measuring 4,520 square feet, in less than 12 hours.
Ms Basford – renowned for her wildlife and flower-inspired colouring books for adults – admitted that yesterday's challenge wasn't always "relaxing".
She said: "It is certainly very different to anything I've done before.
"I wouldn't normally advocate creativity with a time limit but sometimes you do need the deadline or that restriction to get the best out of your work.
"Often we do our best creative work when up against.
"It is a huge relief to have completed the drawing and have beaten the world record because I was behind schedule for a lot of the time.
"It has been my mission to inspire others as often people are scared to pick up a pencil and tackle a blank sheet of paper.
"I have filled the world's largest blank sheet and hopefully others will see this and be inspired to be creative as well."
Ms Basford grew up on her parent's fish farm at Auchnagatt in Aberdeenshire and it was her childhood passion for nature that has led her to success.
The 36-year-old published her first colouring book, Secret Garden, in 2013, and has been at the forefront of the adult colouring movement ever since.
She added: "It's lovely to do this back in Ellon.
"I've been back here for a long time and it is an amazing town, everyone is so supportive.
"My career was greatly helped by the community – you get far more support in small towns compared to large cities like London."
The Guinness World Record had been held by Aman Singh Gulati, but Ms Basford surpassed his effort under the watchful eye of Guinness judges.
A rotating panel of "witnesses" observed every moment of her work to ensure it was up to World Record Standards.
One of those witnesses, Florence Bell from Ellon, said: "It has been amazing to watch.
"We got here at 1pm and the drawing was tucked away in a corner of the room and it has grown from there.
"I dabble in art myself so it has been great to watch Johanna and see how she works."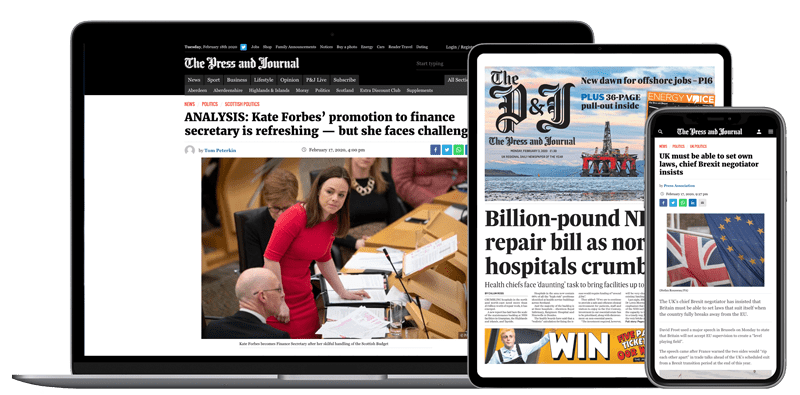 Help support quality local journalism … become a digital subscriber to The Press and Journal
For as little as £5.99 a month you can access all of our content, including Premium articles.
Subscribe