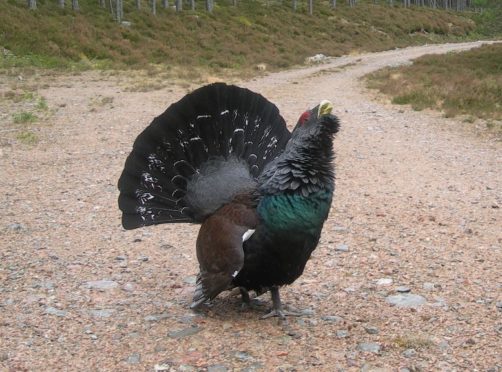 A Deeside nature reserve has closed off one of its paths after a capercaillie was spotted.
The bird – which is on the brink of extinction – was seen at the Glen Tanar Nature Reserve, near Aboyne.
Earlier this year, the team closed off parts of the estate after a male capercaillie was "displaying" and "holding its ground" on some of the trails.
The activity, known as "lekking", is designed to entice visiting females which are surveying prospective partners.
It is believed to be the same bird seen yesterday.
The estate is an important area for birds, reflected in its Scottish Protection Area designation, which notes the breeding presence of four particular species: capercaillie, Scottish crossbill, osprey and golden eagle.
The largest member of the grouse family has seen a plummet in their population in Scotland due to a number of reasons, such as loss of habitat and fregmentation.
The Scottish Wildlife Trust also attributed the decline to the birds flying into deer fencing and chick mortality due to wet and cool weather.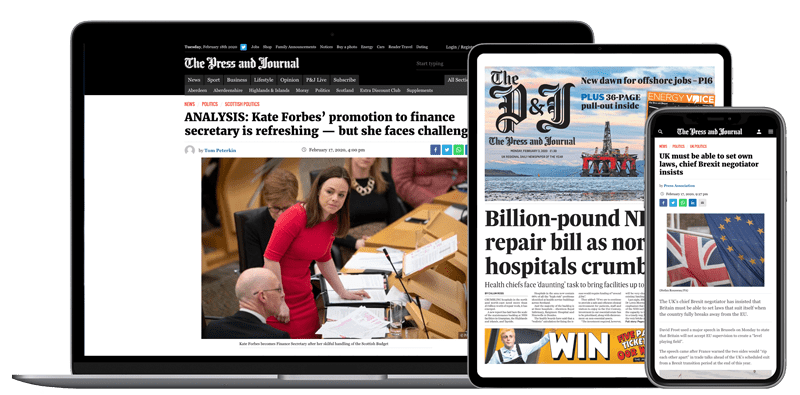 Help support quality local journalism … become a digital subscriber to The Press and Journal
For as little as £5.99 a month you can access all of our content, including Premium articles.
Subscribe