A rare natural phenomenon has been captured on camera by an Aberdeenshire man.
The north-east has been hit hard by plummeting temperatures this week with a chilly -9.9C – recorded in Braemar on Monday.
The impact was highlighted by conditions on the River Dee, with Braemar man John Johnston capturing a "surreal sight" shortly before 10am yesterday.
An icy circle, captured on video rotating within the river, was described as "fantastic" after he posted it on social media.
The rare natural phenomenon occurs in slow-moving water in very cold climates.
As illustrated in Mr Johnston's video, ice discs form on the outer bends in a river where the accelerating water creates a force called 'rotational shear', which breaks off a chunk of ice and twists it around in a swirly movement.
Also known as an ice circle, it is more common in colder climates such as the Arctic, Canada or Scandinavia.
Earlier this year, a similar sight on the Clunie Water was spotted – thought to be one of the first such sightings in Scotland.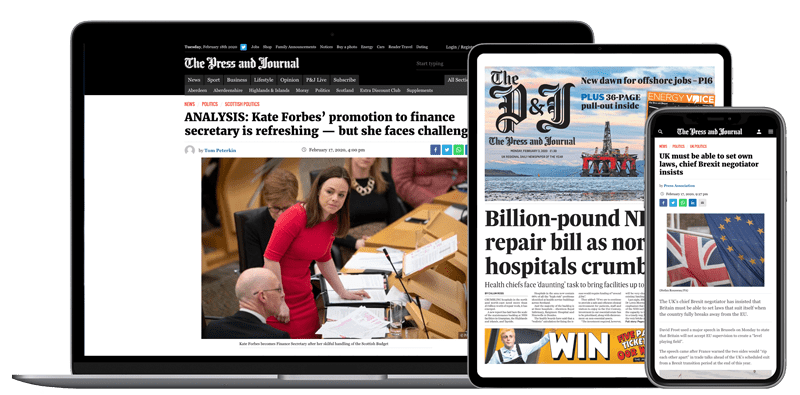 Help support quality local journalism … become a digital subscriber to The Press and Journal
For as little as £5.99 a month you can access all of our content, including Premium articles.
Subscribe