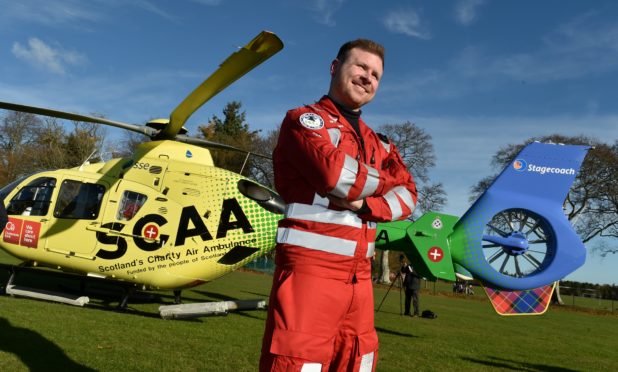 Richard Forte had a clear goal when he became a paramedic in the north-east: to make it as crew on an air ambulance.
"It's literally something I have wanted to do since joining the ambulance service," he said proudly, as Scotland's Charity Air Ambulance announced he was the first of six paramedics it was hiring to work out of its new base in Aberdeen.
"I can remember back to my first interview, before joining. I'm certain I said I wanted to be a Hems (helicopter emergency medical service) paramedic on the air ambulance.
"Now, here I am and it's a great feeling."
For the last seven years, the paramedic has been working towards that ambition, taking on extra training, moving the special operations branch of the ambulance service and signing up as an air ambulance reservist.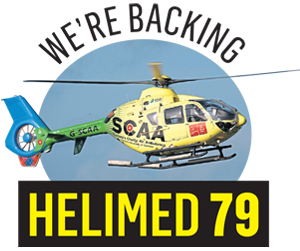 He has been stationed with the ambulance's special operations response team (Sort), based in Bridge of Don, for the last two and a half years.
The job involves delivering medical care in hostile environments: be that chemical spills, hard to access areas and the most serious accidents on the north-east's roads.
He added: "These types of jobs are the ones you can make a real difference at.
"It's the trauma jobs that excite and challenge me.
"I'm from the Borders originally so I know about the remote and rural and how dependent people can be on air ambulances.
"Having Helimed 79 here is going to be a massive difference for the north-east with regards to that."
Mr Forte moved to Granite City for university and found a passion for first aid while working as a lifeguard at RGU Sport part-time.
Graduating with a masters degree in architecture, it took only a year of sitting behind a desk in an office before he realised it wasn't for him.
"It's amazing how different I feel in this job," he said.
"Being a paramedic is the best job in the world and I'm hoping a Hems paramedic will be even better."
The 33-year-old has something of an advantage over some of his future colleagues, as he has already completed the necessary Hems course and helicopter survival training they will have to go through.
The team, based at a hangar near the Babcock main terminal at Aberdeen airport, will muster for training in February.
The EC135 T2E will begin its life-saving operations in March, all things going to plan.
The Aberdeen-based chopper will be the charity's second, adding to its Helimed 76 which has flown out of Perth airport hundred of times a year since operations began in 2013.
And Mr Forte said, as a paramedic on the ground, he knows only too well the relief his colleagues will feel seeing SCAA's air ambulance flying into view.
He added: "A lot of the transfer time out in the country here are more than an hour.
"So for us to be able to come and speed up the transport to hospital – it's massively important and it's literally life-saving.
"It's proven that the quicker people with significant illness or injuries get to a specialist centre, which for us will be the major trauma centre at Aberdeen Royal Infirmary, the better their outcomes will be.
"Honestly, in this area, to hugely reduce a transfer that's more than an hour is literally going to change people's lives up here.
"If we can get to the scene and treat patients quicker as well that is going to help to contribute to their survival and recovery.
"I have seen first hand how SCAA and Helimed 76 saves lives in Scotland and this is going to be game-changing in the north-east."
---
Scotland's Charity Air Ambulance has made a huge impact since 2013, saving lives and preventing suffering. 
That is why the P&J campaigned successfully for SCAA's second helicopter to be based in our region. 
The countdown is now on for the aircraft – call sign Helimed 79 – to start flying missions from Aberdeen Airport. 
But this is an emergency service that relies entirely on donations. 
Each call-out costs about £2,500 and SCAA needs P&J readers to help hit its £6million target and get things off to a successful start. 
So please do anything you can to raise those funds and show that We're Backing Helimed 79. 
---
Ways to donate to SCAA
Website: www.scaa.org.uk/donate
Text: Text 'SCAA' and the amount to 70085
Phone: 03001231111
Cheques: Made payable to 'SCAA' or 'Scotland's Charity Air Ambulance' and sent to: Scotland's Charity Air Ambulance (SCAA), The Control Tower, Perth Airport, Scone, PH2 6PL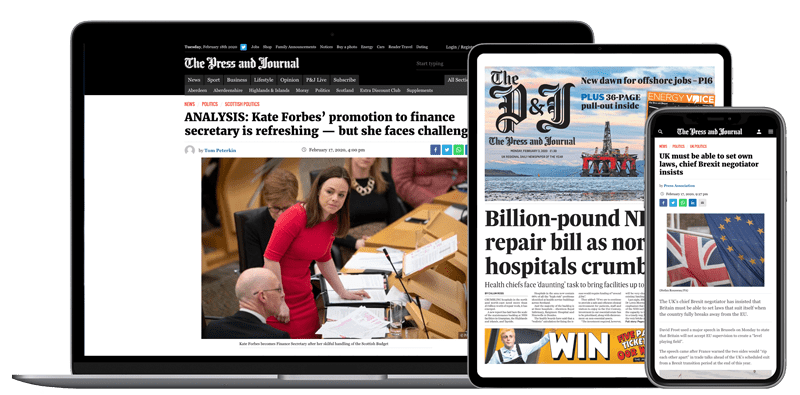 Help support quality local journalism … become a digital subscriber to The Press and Journal
For as little as £5.99 a month you can access all of our content, including Premium articles.
Subscribe