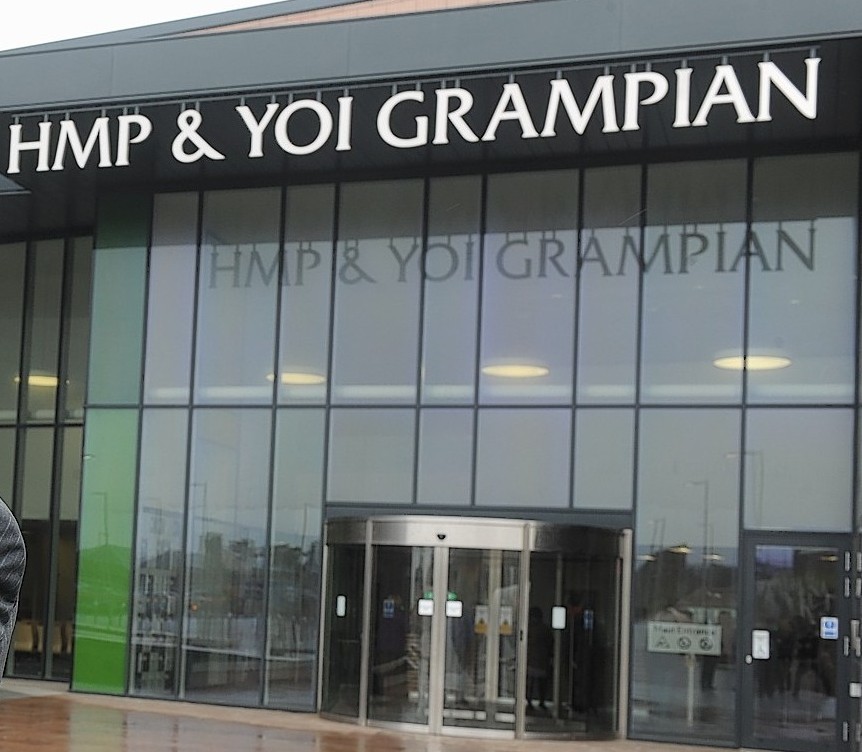 Prisons in the north and north-east are delivering thousands of doses of methadone a month, as managers attempt to help convicts kick hard drugs.
New freedom of information figures, obtained exclusively by the Press and Journal, have exposed the high level of addiction in HMP Grampian and Inverness.
In the north jail, an incredible 58,000 doses of methadone were ordered by NHS Highland to HMP Inverness during September for a prison population of just 117.
Last night, health bosses insisted this was not to stockpile the medication in advance of any Brexit shorfalls- but because of the "high turnover" of prisoners.
At HMP Grampian, a total of around 14,500 packets have been ordered into the jail during the past three years.
Some 2,570 packets of a similar drug called physeptone has also been ordered in the same period for Peterhead prison.
Methadone is used to help heroin addicts kick the substance, but it has proved controversial in some circles.
Critics say that it can keep addicts in a cycle of dependency for years with many users continuing to take heroin alongside the methadone.
An NHS Highland spokeswoman said: "We are not stockpiling medication. We order what is needed depending on inmate population and their individual needs and, given the high turnover of inmates in and out of HMP Inverness, it is good practice to have some stock in place for anyone new coming into the prison population. "
Last night, Scottish Conservative shadow justice secretary, and north-east MSP, Liam Kerr said: "Scotland's drug deaths rate is now three times the UK average, and it has doubled on the SNP's watch.
"Methadone contributed to nearly half of all deaths last year.
"It is clear the SNP policy of parking addicts on methadone isn't working. That goes double for offenders.
"Prison should rehabilitate them to become healthy and productive members of society.
"Weaning them off drugs should be part of that approach. So we propose a radical approach to redesigning and investing in addiction services and rehabilitation.
"And we oppose the SNP's cuts to alcohol and drug partnership budgets which resulted in the destabilisation of services across the country."
Lynn Cameron, health care manager at HMP and YOI Grampian, said: "The cycle of chaotic lives, addiction, crime and incarceration is one that we work very hard to break within the health and social care we provide at HMPG.
"Roughly one third of people remanded to HMPG will have some form of addiction and we work with them during their time with us to help them break the cycle of addiction and offending."
She added: "Methadone is used as a substitute to help people withdrawing from opiates, which allows them to begin to gain some control over their addiction.
"This along with support from primary care, mental health support, occupational therapy, social work, housing, education and employment support we offer, can help to individuals to break the cycle and live a happy and fulfilled life on leaving HMPG."
A Scottish Government spokeswoman said:"Clinical guidance on prescribing methadone is UK-wide. We are clear that prescribed drug treatment cannot be the only treatment option available. However, the use of methadone remains a central component of the treatment for opiate dependency, which affects a significant proportion of the prison population, when provided as part of a package of care and alongside the necessary psychological and social support.
"All medicines should be prescribed based on clinical need. It is important that people who have been prescribed methadone in the community can maintain their treatment in prison and that those who have been using illegal drugs are appropriately supported. Prescriptions should be reviewed regularly and ongoing support should be provided to patients who are prescribed medicines that are known to be addictive.
"In addition, the Health and Social Care in Prisons Programme aims to address the structural barriers to improving delivery. The National Prison Care Network was formed in July to resolve issues that need a national approach, spread best practice and support improved services and innovation."