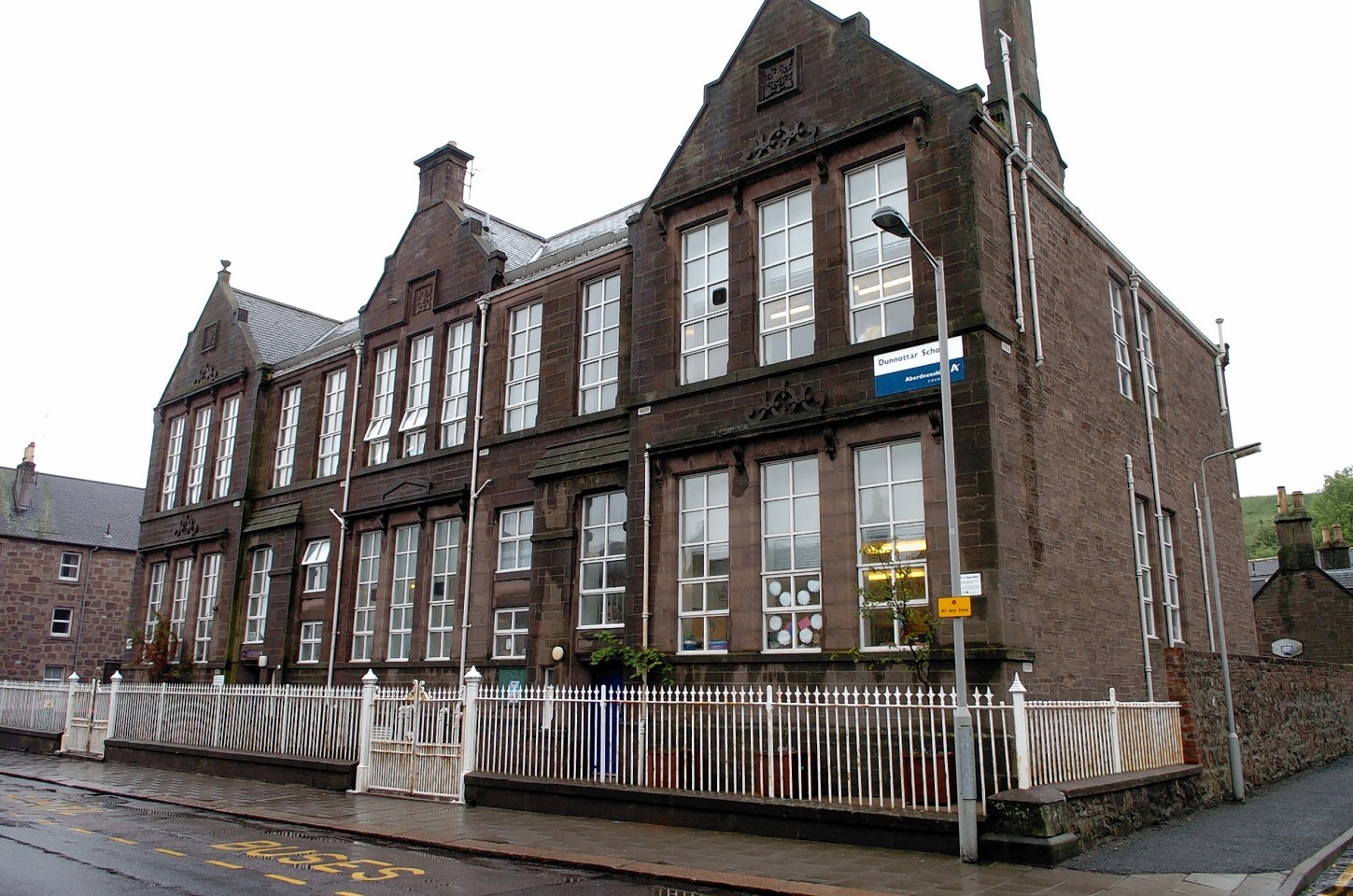 Parents at an ageing Mearns school have called for it to be replaced after being graded "poor" in a recent report.
Dunnottar Primary School in Stonehaven, which has a current roll of 197 pupils, is the only one in the region to be given a C grade in the authority's latest suitability report.
The council rated the school against five key factors – functionality, accessibility, environmental conditions, safety and security, and its furniture and fittings.
Although it received a B rating for "satisfactory" in the areas of environmental, as well as fixed furniture and fittings, it was given Cs for functionality, safety and security, and a D for accessibility – a "bad" rating, which Aberdeenshire Council says "seriously impedes delivery of activities".
Now the Dunnottar School Parent Voice group has now called for the site to be replaced.
Chairman Scott Martin said: "The report clearly highlights that Dunnottar School is not physically fit for purpose.
"This not only undermines the council's duty to educate our children in a safe environment, but importantly puts additional strain on the teaching staff who, despite the school's fundamental failings, continue to perform to the highest standards."
He added: "It is fundamentally clear that whilst the teaching within Dunnottar Primary School is of the highest quality, they and importantly our children are continuing to be constrained by classroom sizes, external facilities, security – due to location of reception – social space, and accessibility.
"It is vitally important for the well-being of the pupils and teaching staff that members of the committee and the council leadership, at both officer and political level, fully understand the magnitude of the situation and seek to address this as a matter of urgency."
A spokeswoman for Aberdeenshire Council said: "Dunnottar School is already recognised as one of several future priorities for capital investment.
"The suitability core facts report to be considered by committee provides a snapshot of current ratings for elected members to acknowledge at this stage.
"This information will be used in a number of ways, including informing investment priorities for the service."
The education committee will discuss the suitability report when they meet at Woodhill House in Aberdeen today.