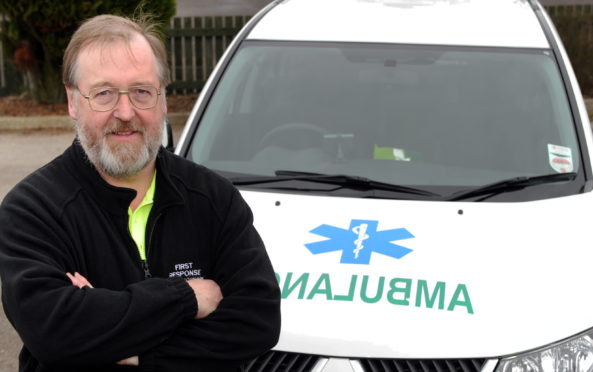 A group of dedicated volunteers are marking their 10th anniversary – by urging others to help them save lives.
Laurencekirk First Response group was set up by Stewart Wight after he was rushed to hospital with a heart condition in 2009.
Once he recovered, he asked himself what would have happened if an ambulance had not arrived in time after discovering ambulances were stationed in Stonehaven and Brechin, but not Laurencekirk.
He decided to take action, and even paid out £6,000 to have the first group of first responders trained up.
Since then, they have taken the pressure off the Scottish Ambulance Service by being first on the scene for hundreds of 999 calls and providing first aid cover for many events.
Mr Wight, 65, said every minute counts and admitted it was not an easy role.
He said: "If someone is having heart attack, their chance of survival drops by 10% every minute – it is vital we get there in time.
"We are never sure what to expect and train for the worst scenario: whether it be someone unconscious, or someone in the middle of a stroke.
"Sometimes we are too late – that inevitably happens. We need that to change, and it definitely can with more volunteers.
"I've experienced it, we all have.
"I've been called to a person that had been dead and alone for days, and there was one incident when I arrived on the scene, as well as the police, and we worked so, so hard but couldn't revive the individual."
The Laurencekirk First Response group, made up of eight volunteers on a voluntary basis, believes more volunteers would allow them to provide greater coverage of the Mearns.
The group is appealing for new members who have a well developed sense of community spirit to join them in maintaining the life-saving service.
Response training is provided by the Scottish Ambulance Service and First Aid Training is locally organised.
The group receives funding from the ambulance for their fuel use, but is self-funded in every other respect.
To get in touch, call 07831 153137 or visit the Laurencekirk First Response Facebook page.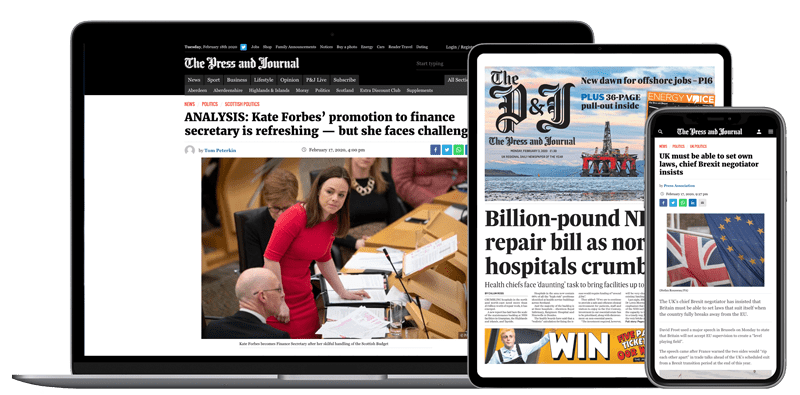 Help support quality local journalism … become a digital subscriber to The Press and Journal
For as little as £5.99 a month you can access all of our content, including Premium articles.
Subscribe