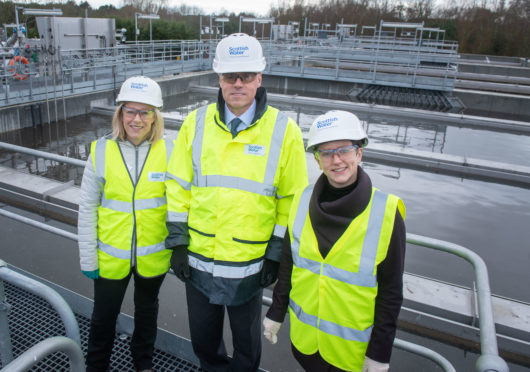 A new £21 million sewage works designed to drastically reduce energy use has been officially opened in Inverurie.
The new works is the first of its kind in Scotland and was opened by minister for rural affairs and the natural environment, Mairi Gougeon, yesterday.
By using new technology, sludge is broken down into granules at the site, which makes  treating waste water  more efficient by avoiding the need for pumps and mixers.
It means less energy and less space is needed to treat a higher quantity of waste water, reducing the operating costs of the site.
Ms Gougeon said: "While treating waste water isn't something people probably like to think about too often, it is something that is absolutely vital to protect not only our health and sanitation, but also the environment.
"Developing new, more efficient ways of treating waste water, through the deployment of new technology, is hugely important as Scotland takes decisive steps towards tackling the climate emergency we are facing around the world."
Chief executive of Scottish Water, Douglas Millican, added: "We are always looking for ways to innovate and protect the environment both locally and globally, so it is very exciting to see this new treatment works officially opened – the first of its kind in Scotland."