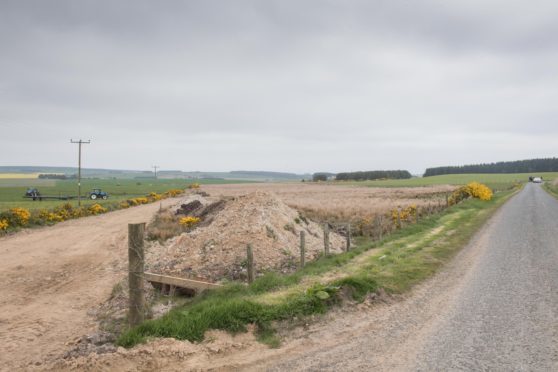 An Aberdeenshire community is poised to fight plans for a controversial quarry once more.
Chap Group (Aberdeen) Ltd has lodged plans with Aberdeenshire Council for a mineral extraction site at Muirtack, five miles north of Ellon.
Their previous attempt to create the quarry were quashed by the council, and then refused on appeal by the Scottish Government, due to concerns over road safety.
Locals were delighted at the ruling and said they could they could "go on as normal" in the "safe country area" they lived in.
But now fresh plans have been submitted, which include an access road from the A952, as part of a separate application, to mitigate road safety concerns.
It would extract more than 75,000 tonnes of sand and gravel every year to "meet local demand" for between eight and 12 years.
Chap hopes the quarry would feed into projects such as the new Aberdeen Harbour expansion, which it already has the sand supply contract for.
Planning documents add: "This resource is needed to address an identified shortfall in supply within the Aberdeen market area.
"This proposal will provide a significant sand and gravel resource, needed to sustain the north east's construction industry and help to meet a 10-year supply of sand and gravel.
"This proposed site at Muirtack can deliver additional resource without adverse impact on the surrounding environment, or the amenity of neighbouring residents."
However, the plans have riled those who protested over the course of the last three years, who have concerns about the road network, wildlife, noise, dust and air pollution.
The Say No To The Muirtack Quarry group is now preparing to fight again, and urged people to share their views to stop the "blight" the countryside.
Douglas Smith is a member of the group and lives next door to the proposed quarry site.
Mr Smith, who claims his livery yard had taken a hit when the proposals were first mooted three years ago, said: "We are absolutely devastated.
"We have gone through years of stress and anxiety and now are back to square one.
"For such a small rural community this would have a huge knock-on effect."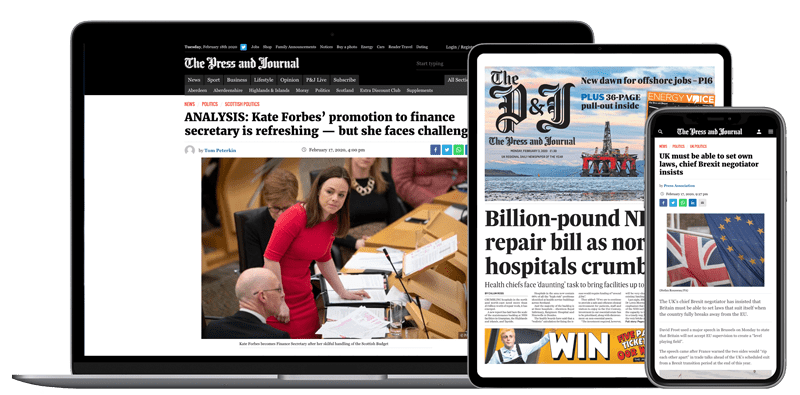 Help support quality local journalism … become a digital subscriber to The Press and Journal
For as little as £5.99 a month you can access all of our content, including Premium articles.
Subscribe