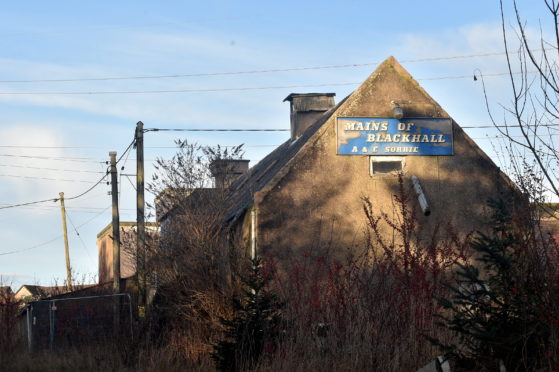 An Aberdeenshire farm worker died after the almost four-tonne trailer he had been working on fell and crushed him between its rear axles, a sheriff has found.
William Brown had been working as a self-employed agricultural contractor when the accident happened at Mains of Blackhall Farm, near Inverurie, in late February 2017.
A fatal accident inquiry (FAI) heard the 58-year-old was found by neighbour who had heard the tractor running and gone to investigate.
Mr Brown became trapped beneath the trailer which he had raised using a tractor's pallet forks and sling, and died of traumatic asphyxia.
Following the FAI, Sheriff William Summers noted the tragedy "would have been avoided" if Mr Black had used a "suitably strong device" to support the trailer as he carried out his work.
During the investigation into the circumstances surrounding the death, it was established Mr Brown had not been seen on Saturday, February 25 or Sunday, February 26.
However, a neighbour who lives next to the farm heard a tractor running throughout the Sunday and at about 6.30pm went to the barn.
They found Mr Brown's body sitting upright, underneath the flatbed of the trailer and called the emergency services, who pronounced him dead at 7.15pm.
Investigators found a fabric lifting sling had been attached between a tractor's pallet fork and the trailer Mr Brown had been working on, and it was established this was the mechanism the farm worker had used to lift the trailer.
In his newly-published determination, Sheriff Summers stated: "The equipment was unsuitable and Mr Brown relied solely on the hydraulic system of the tractor to support the weight of the trailer as he worked underneath it."
He concluded that although a forklift truck or overhead crane would have been suitable,  although acknowledged they were not available at the time and were not "realistic alternatives".
He continued: "He might reasonably have used axle stands or railway sleepers, or any other suitably strong device to support the weight of the trailer while he worked underneath it.
"If he had done that, the accident leading to his death would have been avoided."
The sheriff made no recommendations which might realistically prevent other deaths in similar circumstances.