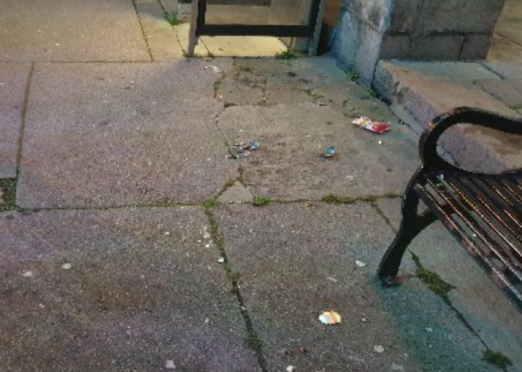 Police are hunting a gang of vandals who trashed a north-east community's Christmas tree.
Officers say a group of people targeted the tree in Stonehaven Market Square at around 8.45pm yesterday.
They stole "a number" of baubles from it, placed them on the ground and stamped on them until they smashed.
Anyone with information is asked to contact officers on 101.
About 2045hrs, Monday 9 December the Stonehaven Community christmas tree in the Market Sq., Stonehaven was subject to mindless vandalism, when a group stole a number of baubles, and stamped upon these until smashed. Any information provided will be treated in confidence. pic.twitter.com/RgUxjwBb4d

— North East Police (@NorthEPolice) December 10, 2019