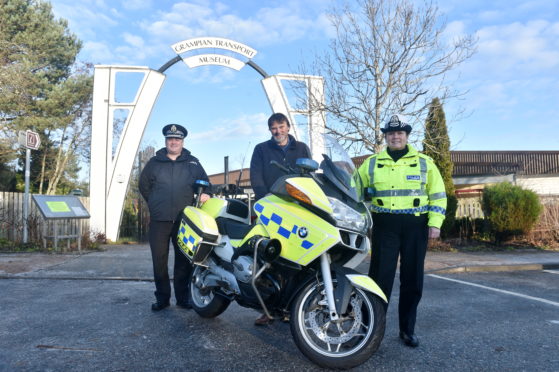 A police motorcycle which once reached speeds of 140mph as it raced to crashes across the north-east and Highlands has found a fitting retirement home at the Grampian Transport Museum.
The 2009 BMW R1200RT was donated to staff at the Alford attraction yesterday.
The bike started life with Grampian Police 10 years ago as part of the road traffic department based in Nelson Street, and was used by officers across the north-east for years.
Police officers used the bikes to reach accidents, to assist royal escorts and to enforce road traffic laws.
With the conception of Police Scotland, the bike was transported to Dingwall and rode across the Highlands and Islands.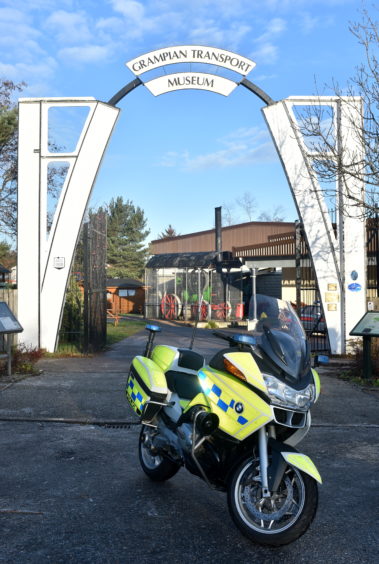 Now, having reached the end of a "hard life on Scotland's roads", it has come home to the north-east and been donated to the Grampian Transport Museum.
It was Superintendent Stewart Mackie who co-ordinated the donation, and said it reflected the "strong" relationship between the Grampian Transport Museum and the police force.
He said: "The motorcycle started its service in Aberdeen and has been patrolling the roads of the north east and the Highlands for the past 10 years.
"It is pleasing to know that the motorcycle will remain in the area for local communities and visitors to enjoy for many years to come.
"The bike can help the museum tell the story of road safety across the north-east."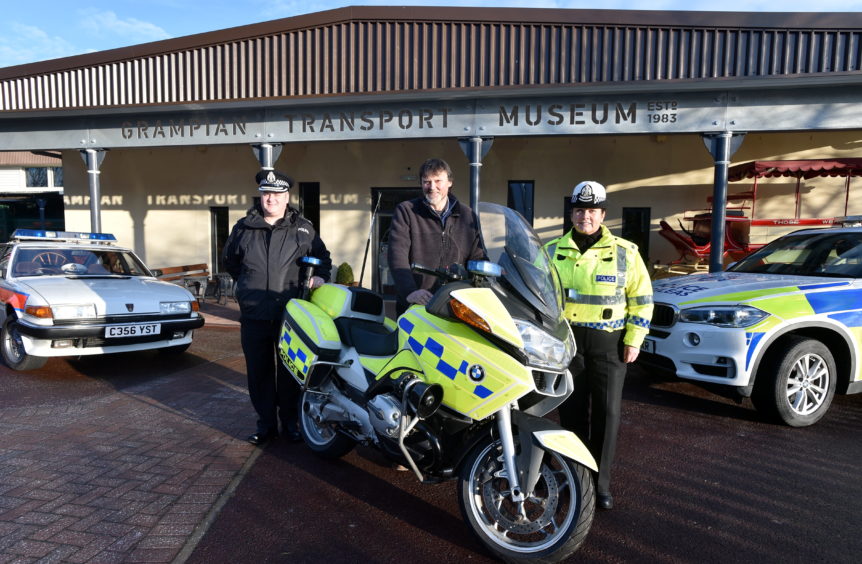 The motorbike joins an ex-Grampian Police 1985 Rover SD1 Vitesse – and will create a visual spectacle for transport fans when the museum's new season starts in March.
It will be exhibited within the museum normally, but also be used on the museum's popular "blue light" rides when emergency services vehicles are demonstrated.
Mike Ward, curator at the museum, added: "Grampian Transport Museum covers the travel and transport history of the region and the story of policing the roads is important to us.
"The addition of the Police Scotland motorcycle brings policing the roads up to date at the museum with a great new exhibit.
"It will be displayed with the Rover in 2020 in a static display that will give an insight into the sheer size and blistering performance of the modern police motorcycle.
"We have enjoyed a very long relationship with police in Aberdeenshire and we are delighted to accept the BMW into our collection.
"It is quite unusual to be given a police bike in such a good condition, usually they are stripped as the parts have been auctioned off."