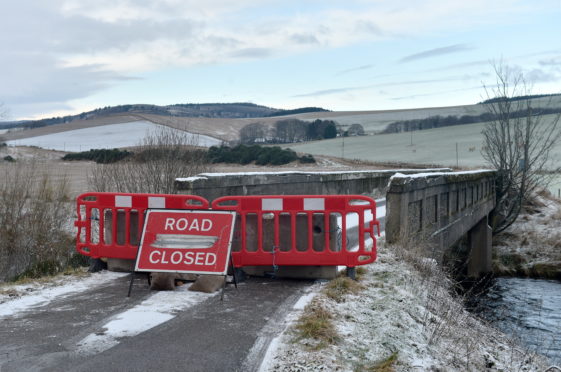 The Scottish Government has been urged to do more to protect Aberdeenshire's vital transport links following the closure of a crumbling 105-year-old bridge.
Aberdeenshire Council Roads officials closed the Milltown of Towie Bridge to all vehicles yesterday in light of concerns over its structure.
The emergency measures followed an appraisal of the structure, which carries the C67M road over the River Don near Towie and Glenkindie.
Aberdeenshire Council decided the crossing was "beyond economic repair" and must be removed from use.
The closure is likely to have a significant impact on the local community, though a diversionary route has been identified.
The authority has said it will assess future options but north-east MSP Alexander Burnett yesterday said "urgent" work was needed to prevent further closures in coming years.
He said: "Urgent action needs to be taken on bridges across Aberdeenshire and this is another example of that.
"The Scottish Government should be helping Aberdeenshire Council much more than it has been.
"We are now at the stage where bridges are deteriorating to the point of becoming beyond repair. It is extremely worrying."
Mr Burnett added: "We have already seen how the closure of a bridge can cause major disruption for people.
"This is evident at the Park Bridge near Drumoak where drivers have to take an eight-mile diversion.
"This situation will continue to get worse if help isn't given."
First built in 1924, the Milltown of Towie Bridge has been weight-restricted since 2004.
In 2012, the council was warned that closing the bridge would have a "significant impact" on local residents.
That led to the creation of a new bridge at Glenkindie – one-and-a-half miles upstream of the Milltown of Towie Bridge.
The council is preparing an 18-month road closure order for affected drivers.
Aberdeenshire Council structures manager Donald Macpherson said yesterday: "The Glenkindie bridge will be the alternative crossing for the present.
"The Milltown of Towie Bridge is considered to be beyond economic repair and we will assess future provision for bridge crossings in due course."
Last month, it emerged more than 60 bridges in Aberdeenshire could be closed within a decade unless they can be repaired or replaced.
A significant number have already been "red-flagged", meaning they are already closed or may be soon, while many others have been identified as needing significant upgrades in the short to medium term.
Repairing all would cost tens of millions of pounds. The council has an annual bridges budget of £1.6 million.
Mr Burnett added: "The SNP Government must realise Aberdeenshire has the second-longest roads network in Scotland and therefore more assistance must be given.
"These historic bridges form part of our culture and identity in Aberdeenshire."
A Scottish Government spokesperson said: "We have ensured our partners in local government receive a fair funding settlement – despite further cuts to the Scottish Budget from the UK Government – with a package of £11.2 billion for all local authorities in 2019-20.
"This is a real terms increase of more than £310 million for essential public services.
"Aberdeenshire Council is receiving £480.7 million of Scottish Government funding in 2019-20.
"Taken together with its decision to increase council tax by 3%, the council will have an additional £23.3 million, or 5.1%, to support services, compared with 2018-19.
"Our 2019-20 budget set out an ambitious programme of infrastructure investment of more than £5 billion.
"This includes £1.7 billion for investment in transport infrastructure."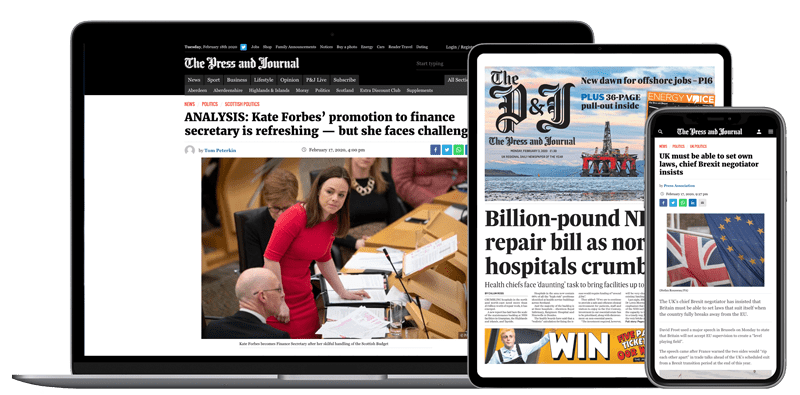 Help support quality local journalism … become a digital subscriber to The Press and Journal
For as little as £5.99 a month you can access all of our content, including Premium articles.
Subscribe