VIDEO: Charity to create new haven for mountain bikers in Aberdeenshire forest
Almost £10,000 has been raised towards ambitious plans to create a new haven for mountain biking enthusiasts in the heart of an Aberdeenshire forest.
Gravitate North East, established in 2015, hopes to create about 30 miles of mountain bike trails, a chairlift to transport people to the summit of Cairn Mon Earn as well as a café and shop in woodland near Banchory.
The scheme also includes facilities for families to go tobogganing, zip-lining, climbing, stargazing and more.
A fundraising campaign was recently launched to collect £150,000 during 2020, with the money raised used to fund the pre-construction phase.
It has already soared past the £8,000 mark, following a donation of £5,000 from Aboyne-based electric bicycle touring company eGuide.
Electric bicycles, or e-bikes, have an integrated motor which can help cyclists going uphill or in other tough conditions.
The new company offers guided e-bike tours around Deeside and into the Cairngorm National Park – and bosses believe that the Gravitate North East initiative would help make Aberdeenshire "the next go to destination for mountain biking adventures in the UK".
Tony Yule, of eGuide, said: "By supporting such worthwhile ventures we believe that the fabric of our community, together with our personal and collective well-being, can be enriched and improved, making for a happier and better place for us all to live."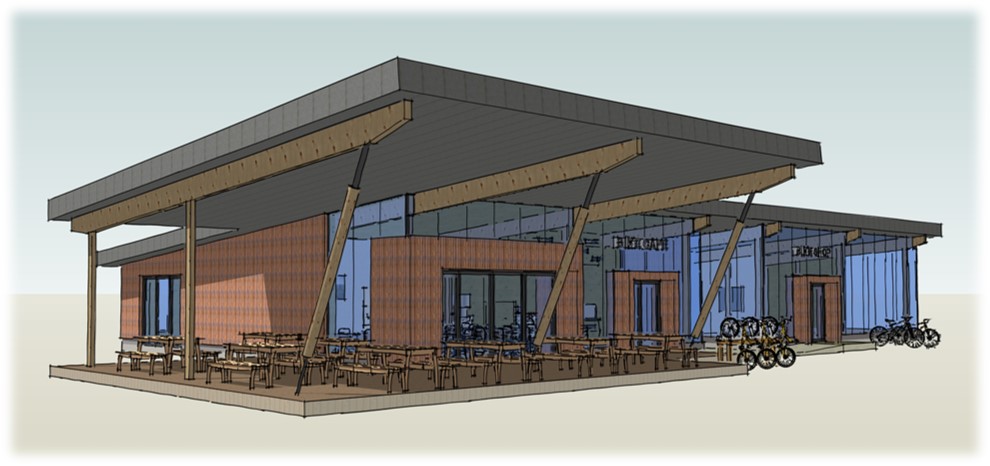 The proposed developmentGravitate North East hope that the venue can attract thousands of visitors every year and boost the local economy significantly.
The outfit anticipates the development bringing more than £2.5 million annually to the region's economy as well as creating and supporting 50 full-time equivalent jobs.
Mike Wilkes and Martin Byres from Gravitate North East.Gravitate North East manager, Martin Byers, added: "It is ambitious, but we have a great team of volunteers and we are going to be the guys doing this.
"The chairlift will underpin the whole vision and take people to summit of Cairn Mon Earn to see beautiful views from the Dee Valley right down to the sea.
"Something of this scale has rarely been done before, there's nothing really like this in the UK.
"It is a difficult process but things worth doing never come easy.
"This is what I do full time, I  left my job in oil and gas this time last year to take this on.
"To be there on opening day and look around and say 'we did this' would be amazing."
Over the coming years, Gravitate North East estimates the cost of the venture will be at least £8 million, and hopes that construction could be completed by 2025.