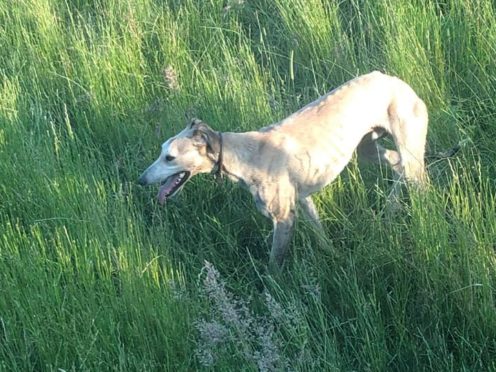 Savage attacks on livestock have blighted farms across the north and north-east over the past five years.
Sheep, cattle, horses, llamas and alpacas have all been subjected to worrying by dogs, with police investigating more than 240 cases.
And it's thought the figures may be much higher, with many potential cases going uninvestigated due to a lack of evidence.
Numerous animals have sustained fatal wounds, while worrying is also linked to trauma that can cause miscarriages.
Farmers have called for a change in the law to ensure they can receive full compensation should any animals be lost to dogs.
Questions by Scottish Conservative shadow rural economy secretary and north-east MSP, Peter Chapman, found the Highland region accounted for 110 attacks reported to Police Scotland in the past five years.
In Aberdeenshire, there were 91 reports and a further 24 in Moray and 19 in Aberdeen City.
According to Police Scotland, 338 incidents of livestock worrying were reported to them in 2018 alone, but only 131 were investigated due to a lack of evidence.
Mr Chapman supports NFU Scotland's "Take a Lead" campaign, which has called for legislative changes, but while a Members' Bill has been discussed in the Scottish Parliament for the past two years, it is yet to be debated.
Mr Chapman said: "A dog off the lead near livestock doesn't necessarily end in an attack, although a fright can lead to animals miscarrying.
"When a dog does attack, it can be horrific for animals and farmers dealing with the consequences.
"At the moment, police are able to charge a very small number of offenders and the fines levied by courts are nowhere near enough to compensate the losses faced by farmers.
"So I support any bill which will look at updating the existing legislation, upping fines and other penalties against irresponsible owners, as well as giving police more powers to collect evidence."
There have been a number of high profile sheep worrying incidents across the region in recent years, with farmers complaining it is an ever increasing problem.
Robbie Wilson, who has a flock of pedigree Texels at North Dorlaithers Farm, near Turriff, said incident of animals being chased were all too common.
In April, he spoke to the Press and Journal to urge pet owners to keep their animals under control, having had sheep chased to their deaths.
"My sheep regularly get chased, or I get 
phone calls from other farmers who are experiencing sheep worrying in their fields.
"It can be horrendous for some farmers. I know people who have lost thousands of pounds-worth in incidents.
"There are signs across farmland in Aberdeenshire, warning people of the consequences of letting their dogs off the lead, but many people ignore them.
"The majority of dog walkers are great, but it's the minority who don't pay attention that cause the problem."
DCI Allan McKean, from the Scottish Partnership Against Rural Crime (SPARC) said: "The impacts of livestock worrying are not always obvious but they can be devastating to the animals, the farmer and their business.
"A dog attack, or even a dog simply being in the same field as livestock animals, can cause immeasurable suffering which could be prevented with simple and responsible behaviour.
"We continue to take these offences seriously and will enforce the existing legislation robustly, ensuring all reported cases of livestock worrying are thoroughly investigated and offenders reported to the Procurator Fiscal."
A Scottish Government spokesman said: "Livestock worrying is a serious issue.
"We have been clear we share the concerns expressed about incidents of livestock worrying and we are committed to facilitating all attempts to better address the issue.
"We have recently published new research into the impact of dog attack and predation by wildlife on farmed sheep, along with potential ways to prevent this and will consider this carefully.
"It is already an offence for a dog owner to allow their animal to worry livestock. Local authorities have the power to issue dog control notices.
"We continue to support law enforcement agencies in using these powers."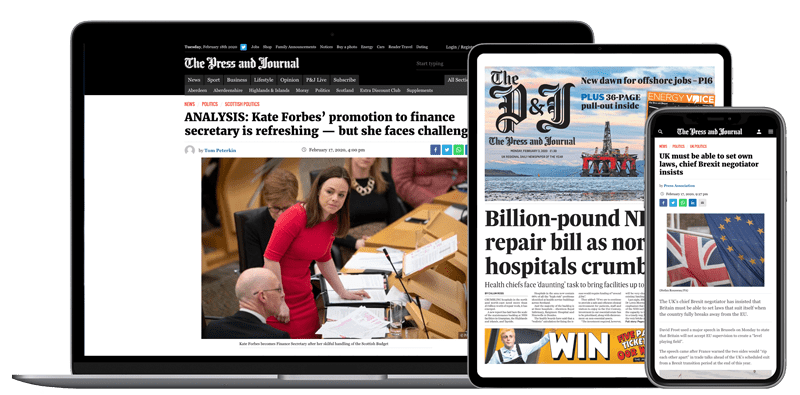 Help support quality local journalism … become a digital subscriber to The Press and Journal
For as little as £5.99 a month you can access all of our content, including Premium articles.
Subscribe