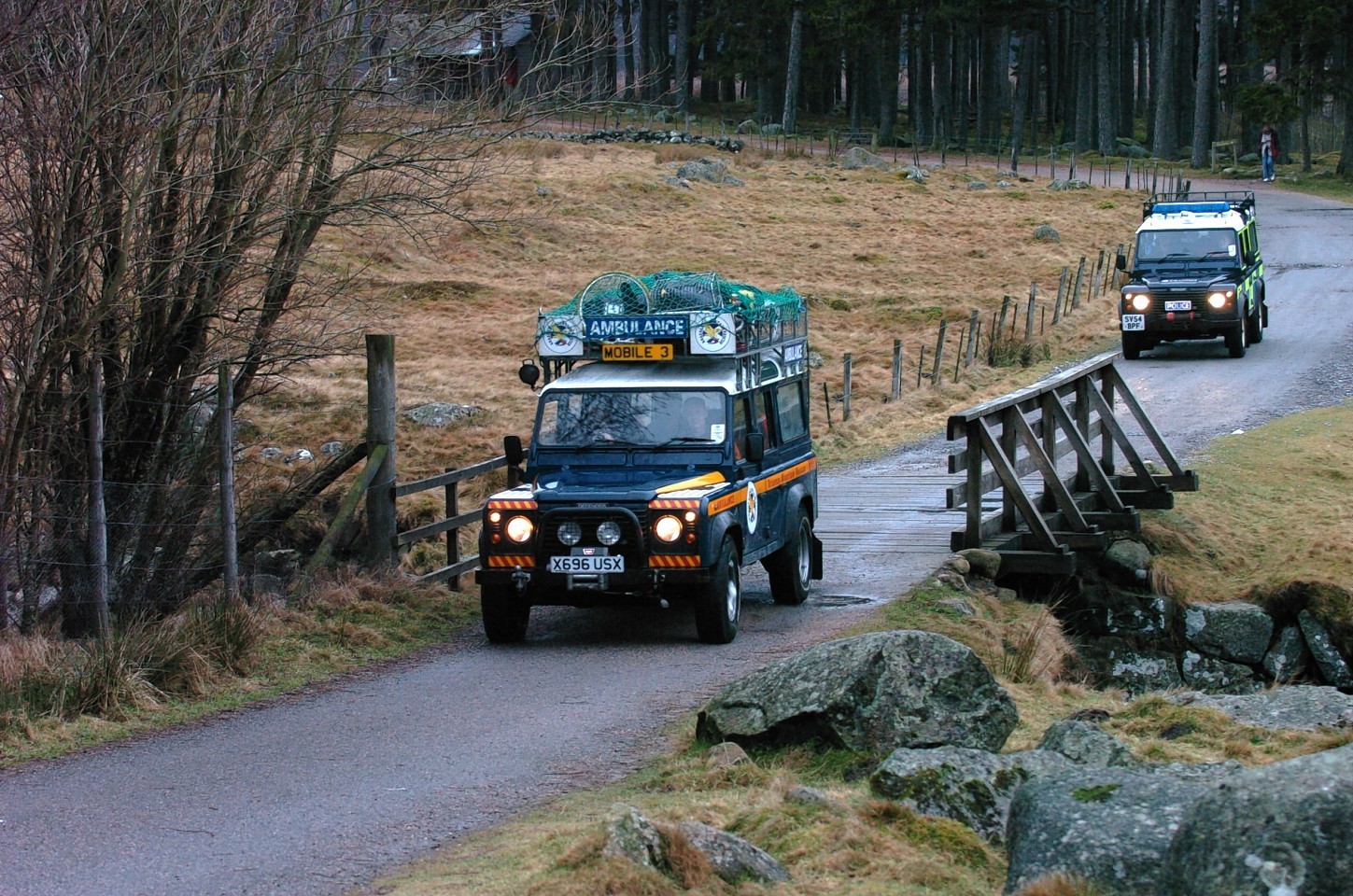 A mountain rescue team has warned hill walkers to ensure their emergency locator devices work as intended after a safety beacon showed a person suffering from chest pain to be more than five miles from their genuine location.
Members of the Braemar team received an alert on Saturday evening from a personal location beacon (PLB) triggered by someone in need of swift assistance.
Although the walker who required help was in Glen Callater, south-east of Braemar, the beacon initially led rescuers to believe the emergency was more than five miles to the west, on the other side of the A93 Braemar to Glenshee road in the Baddoch area.
When the team eventually tracked down the party of walkers, it was revealed the PLB – which belonged to a woman who used it for sea kayaking – had not been triggered for a long time.
And Malcolm Macintyre from Braemar Mountain Rescue said technology such as PLBs should ideally be tested before being taken into potentially dangerous situations if they've been sitting unused for lengthy enough periods.
He said: "There was a group of three walkers and one of them began suffering from chest pain.
"One of the members of the group ran down the glen until they met another walker.
"She was a sea kayaker as well as a hill walker and so she had her PLB on her.
"The walker ran back to his group to trigger the PLB, while the kayaker went somewhere she could obtain a phone signal to call us.
"The signal was picked up as being about 7km (4.3 miles) west of the A93, while Glen Callater itself is about 3km (1.8 miles) east of the A93.
"Thankfully everything worked out, and when we spoke to the woman she told us that she had bought the device ages ago.
"It had been sitting at the bottom of her rucksack ever since."
Mr Macintyre added: "If you have one, it has to work, and the only way to make sure it works is to send it back to a manufacturer – most of them say they need tested by manufacturers every couple of years.
"In fact, we have avalanche transceivers we send off to manufacturers every few years too.
"It's really crucial, especially in situations like these, that we have as much accurate information as possible."