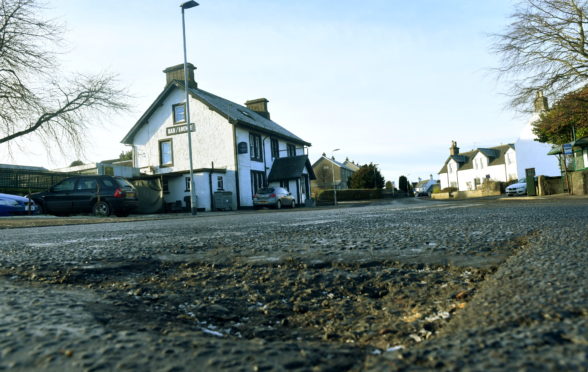 The plague of potholes afflicting a north-east community has left residents fearing for their safety.
Roads conditions in the Drumlithie area have been described as "atrocious" by locals who say driving on some routes is like negotiating "an obstacle course".
A number have written to the council to call for urgent repairs, with one saying surfaces are so poor they fear there is a severe risk of serious accidents.
One resident, who asked not to be named, said she had written repeatedly to officials, claiming they are so serious someone could be killed, but without reply.
Aberdeenshire Council told the Press and Journal it was aware of the potholes but they were not considered a priority.
The concerned resident said that after writing to the authority she had visited council offices on two occasions to make them aware of the issue – with one pothole on Brae School Road of particular concern.
She said: "I wrote to them pleading for action before someone gets killed but I received no response.
"I've been talking to a neighbour and he thinks the potholes are atrocious.
"People feel powerless. They can't get a response to get them fixed."
To avoid the pothole and damage to their car, Drumlithie residents have reported drivers "swerving" onto the other side of the road.
Some lorries have reportedly been pulling up on the grass verge to avoid it and in turn spraying mud across the road, creating slippery conditions.
Part of the letter sent to the council read: "I would like to draw your attention to the serious condition of Brae School Road.
"It is only a matter of time before there is a serious head-on collision because of the neglected potholes."
An Aberdeenshire Council spokesman said they were aware of the potholes and that they had been logged into their "risk-based road repair system".
But he added: "Residential streets score low in the matrix, as they are deemed low risk due to low traffic volume and lower speeds.
"The council is responsible for some 5,400km of roads in Aberdeenshire and it does take time to address all defects."
One resident has claimed she is prepared to go out and fill in the Brae School Road potholes herself to stop people getting hurt.
"I'm going to go out and fill it so no one gets hurt. It's an accident waiting to happen.
"You're having to go on the wrong side of the road to avoid it. It won't be long before there is a head on collision."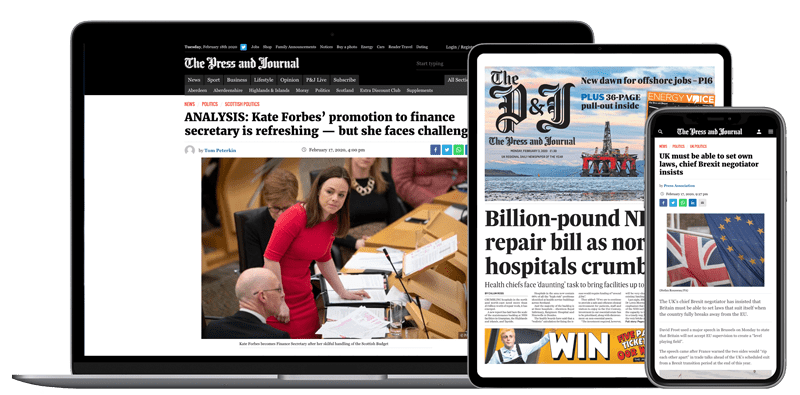 Help support quality local journalism … become a digital subscriber to The Press and Journal
For as little as £5.99 a month you can access all of our content, including Premium articles.
Subscribe