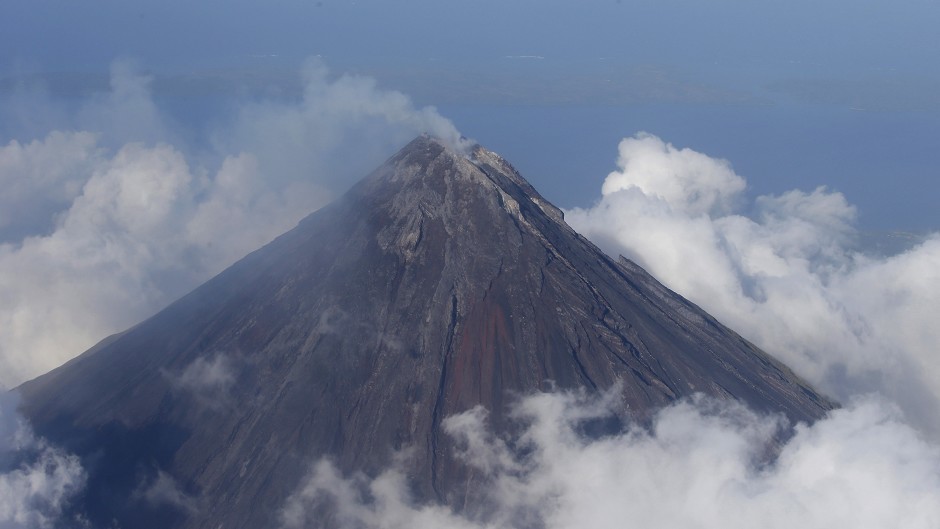 A Banchory woman has spoken of how her hair was enveloped in ash awhile she tried to return to the safety of her hotel during a volcanic eruption in the Philippines.
Authorities yesterday urged a "total evacuation" of nearly half a million people near the capital Manila, after a volcano spewed ash up to nine miles into the air on Sunday and prompted warnings of a possible "explosive eruption."
The Taal Volcano, about 37 miles south of Manila on the island of Luzon, is one of the country's most active sites.
Images from the scene showed streams of lava beginning to gush out of the volcanic vent, with the sky above the eruption still thick and dark with ash and steam.
Taal Volcano continues to spew a thick column of ash in this time lapse video at 1PM as seen from Laurel Batangas, the ash cloud drifting towards Agoncilllo and Lemery. | via @raffytima pic.twitter.com/xIeAO61hJt

— GMA News (@gmanews) January 13, 2020
Emma Samuel travelled to Manila last week to volunteer with charity organisation HairAid.
The 27-year-old was meant to be visiting orphanages to give children hair cuts and teach women how to cut hair, so they can start their own businesses.
However, her selfless work got off to a "rocky start" when the Taal Volcano erupted and she and hundreds of locals and tourists have now been caught up in the devastation.
Ms Samuel, who owns Avenue 23 Hair Beauty and Tanning in Torphins, explained how her "hair and skin felt gritty" due to ash falling all around her and said she had never seen anything like it.
She added: "We first heard on Monday evening when we came back from our evening meal. A few of the people in charge of the project went out to get masks but almost everywhere had sold out of them.
"When we were walking back to our taxi to get back to our hotel, our hair and skin felt gritty and like sand, due to the ash fall.
"We are required to stay indoors, but if we do need to go outside, we have to be covered up and wear masks."
The award winning hairdresser added:  "The volcano eruptions have caused our five-day programme to suffer: this gives us a knock-on affect which means double the work in less time.
"Monday was our first teaching day, but we were only allowed to go to one of our six locations across the city for safety reasons with the ash fall."
She is crossing her fingers that the devastation will clear in the coming days, so she can get out into the community to carry out her work commitments.
Taal Volcano is considered among the world's most dangerous sites of seismic activity, because of the vast number of people who live in its immediate vicinity.
The area, which has been designated as a volcanic danger zone, is home to more than 450,000 residents, according to the United Nations Office for the Coordination of Humanitarian Affairs.
She added: "One of our members is stuck in another Filipino airport as her flight from Australia got diverted.
"I am due to fly home on Saturday, but knowing that the airport might not open is a little unsettling."
To find out more about Avenue 23, click here
And for HairAid, click here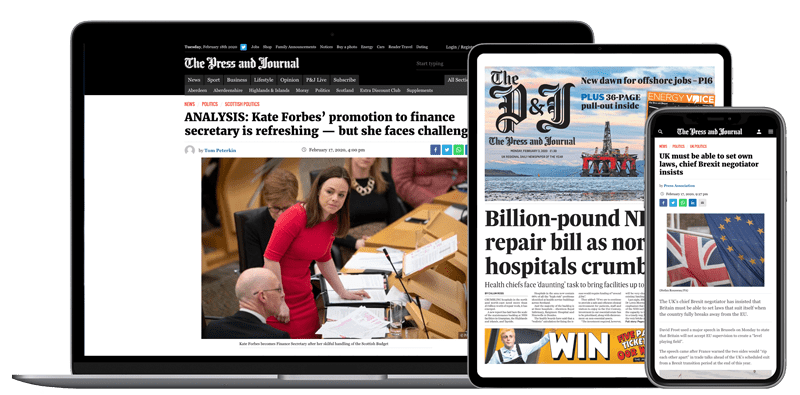 Help support quality local journalism … become a digital subscriber to The Press and Journal
For as little as £5.99 a month you can access all of our content, including Premium articles.
Subscribe