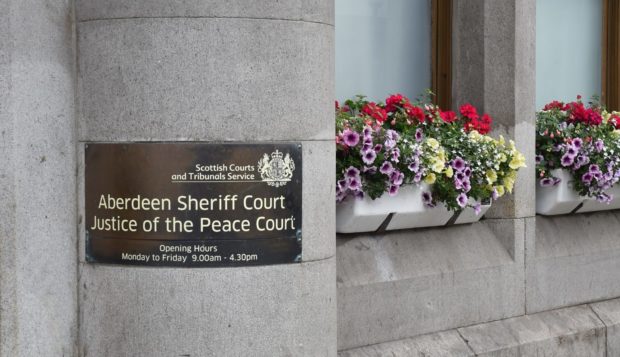 A man who sparked a high-speed police chase through Aberdeenshire has been jailed for three years.
Alexander Sangster appeared in Aberdeen Sheriff Court yesterday where he faced a string of dangerous driving charges.
The 24-year-old admitted leading officers from Elphinstone Road, Inverurie to Tumulus Way, Kintore, then through the A96 Inverurie to Aberdeen road via Woggle Road, Old Skene Road and Westhill Drive, onto the A944 Westhill to Aberdeen route.
The court heard Sangster drove dangerously on October 21 through these roads at speeds which exceeded the legal limits and repeatedly caused other drivers to take evasive action to avoid collision.
He also failed to comply with road signs or stop when asked to do so by Police Constable Liam Mercer and repeatedly crossed into the opposing lane of the carriageway.
Sangster, a prisoner at HMP Grampian, carried out the offences while disqualified from getting behind the wheel.
Fiscal depute Anna Chisholm told the court Sangster was driving a stolen vehicle with three other passengers when police identified the car in Inverurie.
Sangster's vehicle reached speeds of 90mph on the A96 Inverurie to Aberdeen road and mounted the pavement which caused one of his nearest tyres to disintegrate.
She added: "He struggled to maintain control of the vehicle and went towards Westhill where he was drifting into the opposing lane."
The chase ended when Sangster crashed into another car, which had a two-year-old child passenger. Police then caught, cautioned and arrested him.
Sheriff Graeme Napier called his actions "folly" and added that Sangster had put "all sorts of people" in danger.
He sentenced him to 40 months imprisonment and disqualified him from driving until he passes the competency test.