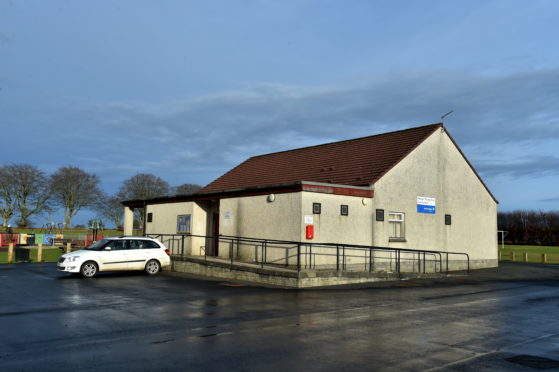 A vet was fined for being minutes late picking her son up from an after-school club – because she was treating a gravely ill dog.
Ann Smith had arrived at the Oscars out-of-school club in Mintlaw between three and five minutes after finishing time to collect her six-year-old son Gordon.
Aberdeenshire Council controversially began imposing charges for people late in collecting their children from such clubs late last year.
Mrs Smith last night blasted the fine as "ridiculous and punitive".
But the local authority argued that such penalties were imposed "to account for the additional costs of providing care outwith normal hours".
Mrs Smith had assumed there was no problem with the slight delay in picking up Gordon, and was shocked when she discovered she had been fined £20.50 after checking her bills.
The Fetterangus mum believes the fees unfairly punish mums, dads and carers who work in jobs that make it difficult to get away on time.
She said: "I'm just not happy with the higher charges, and I'm sure other parents aren't either.
"On the day in question I was just about three to five minutes late, so it really does just seem ridiculous to get slapped with this fine of £20.50.
"It's essentially a fine for being a parent.
"I don't get any extra pay for working late, and then it's a double-whammy because there's a fine to pay for picking up your child just a few minutes late.
"On the day in question a dog came in that was seriously ill, and I can't just walk away and leave them – if there's an emergency, there's no leeway there."
Oscars after-school club caters to children from Fetterangus School, Kininmonth School, Longside School, Mintlaw Primary School, Pitfour School and Stuartfield School at The Pavillion in Mintlaw.
Last year, Aberdeenshire Council increased the costs of its after-school clubs from £7.18 a session to £10.50 – and introduced a £10 fine for non-appearances, as well as the £20.50 cost for late pick-ups.
The possibility of only paying for half-sessions was dropped, along with discounts for siblings.
Ms Smith called for council officers to rethink the unpopular policy.
She said: "The charges for after-school care have increased greatly, but the service is just the same.
"And the late penalty fee is double the whole afternoon's cost for three minutes.
"This needs to be addressed."
Vincent Docherty, the head of education at Aberdeenshire Council, said: "The late pickup fee was introduced in November last year as part of wider changes for out of school clubs, and this was communicated to parents and carers in August.
"We appreciate that there are times when it is difficult for parents to collect their children on time but we do need to account for the additional costs of providing care outwith normal hours when staff have to stay behind.
"While we won't comment on individual cases, clubs are encouraged to use discretion when applying the charge and will take account of a range of factors including the length and frequency of delays."
The background
Angry parents hit out at Aberdeenshire Council's price increases for out-of-school clubs in September when the plans were announced.
As of November, the local authority has implemented a series of costs including fines of £10 for non-appearances and £20 for late pick-ups, as well as dropping half-sessions and discounts for siblings.
Additionally, the cost to attend a breakfast club rose from £4.10 to £6.50, while after-school costs jumped from £7.18 to £10.50.
The 50% increase on the daily price was justified by the council as necessary to keep services running.
The price rise prompted complaints from parents who said it would no longer be affordable for many.
At the time, Inverbervie mum-of-two Clare McElarney called the move a "triple-whammy" blow to parents' finances.
Another parent, who lives in Ellon, said the changes outlined in the letter were "hard to swallow".
Over the last 12 years session costs have increased by just 2.5%, despite those for goods and services rocketing far higher.
Parents were asked to apply in writing by the end of October if they wanted to withdraw their children before the price hike, effectively giving them two months' notice to find alternative childcare arrangements.
However, at the time, Aberdeenshire Council said the cost of its out-of-school sessions will still be cheaper than the average private alternative.
The authority also told parents that "financial pressures" mean it was necessary to increase prices in one go, rather than incrementally.