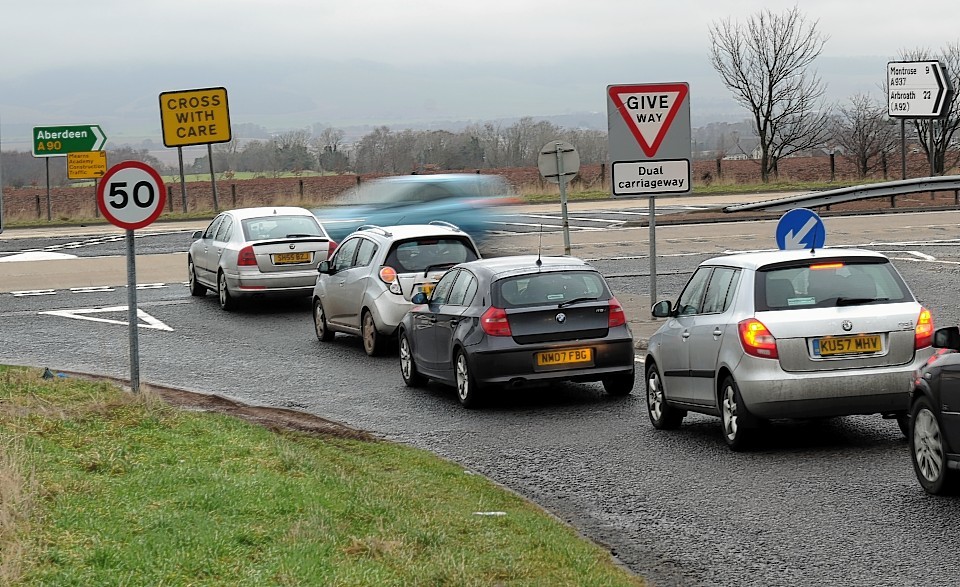 More than 20 drivers a day have been caught ignoring the 50mph limit at a notorious north-east junction.
Between October and December last year, 1,753 motorists were caught speeding at the Laurencekirk junction on the A90 Stonehaven to Dundee road.
The North Safety Camera Unit revealed last night that is nearly twice the number of incidents recorded on the rest of the 70mph road, which is covered by average speed cameras – with a total of 915 incidents recorded.
Last night, road safety campaigners said the "ridiculous" figures "prove beyond a doubt" the need for a flyover at the junction.
The NSCU is now preparing to launch an awareness raising campaign in the local community, targeting the primary school and local businesses.
The unit said it has gone "well above normal requirements" by installing extra signs, speed limit countdown markers, painted road surfaces, vehicle-activated warning signs and prominent average speed camera signs in an attempt to slow down drivers.
Manager Arron Duncan said: "Whilst the majority of drivers are aware of, and adhere to, the 50mph speed limit at Laurencekirk, these figures highlight that there is still a significant number of motorists who do not comply – putting themselves and other motorists at risk, which is not acceptable.
"Since the average speed cameras on the A90 went live in 2017, we have seen an increase in compliance with speed limits on the A90 and an overall improved driver experience using the route.
"However, we still detect an average of 20 motorists a day who do not adhere to the 50mph zone at Laurencekirk.
"The restricted zone is signed to a level well above normal requirements but we are now having to look at other alternatives to remind motorists to reduce their speed."
A public consultation on the long-awaited flyover project was held earlier this month, and last night a spokesman for Transport Scotland said the preparations stages are being pushed forward so the project can be delivered "as soon as possible".
Safety campaigner Jill Fotheringham, who has fought for improvements at the Laurencekirk junction for more than 15 years, said: "This really proves beyond a doubt how much we are in need of this flyover.
"I'm really quite disgusted that there has been so many people caught for speeding here, because if we've done nothing else we've proven how bad an accident blackspot this stretch of road really is.
"So for people to still speed through it in these kind of numbers is just absolutely ridiculous."
Mearns councillor George Carr echoed her, and said the flyover was the "long-term answer".
He added: "Despite the fact that it's well signed and there's big flashing lights warning people of the speed limit, it is in the middle of a 70mph road, which means that people just don't expect to find a speed restriction."
Plans for the flyover were shown to local residents at public exhibitions earlier this month as part of the development process, and last night a spokesman for Transport Scotland said the preparations stages are being pushed forward so the project can be delivered "as soon as possible".
The flyover project was first confirmed in 2016 after years of campaigning following a spate of serious accidents and near-misses.
A Transport Scotland spokesman said: "The next stage will depend on the public's reaction to our plans and whether there is any requirement for a local public inquiry.
"Once complete, the new junction will bring improved road safety and economic benefits to road users and the local community in Laurencekirk and across the north-east."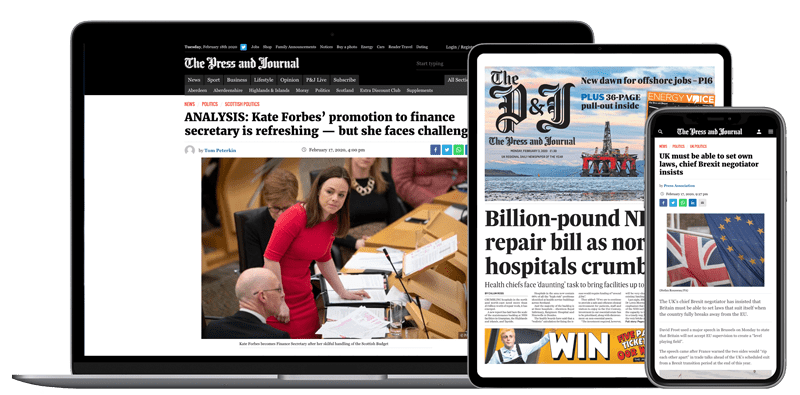 Help support quality local journalism … become a digital subscriber to The Press and Journal
For as little as £5.99 a month you can access all of our content, including Premium articles.
Subscribe