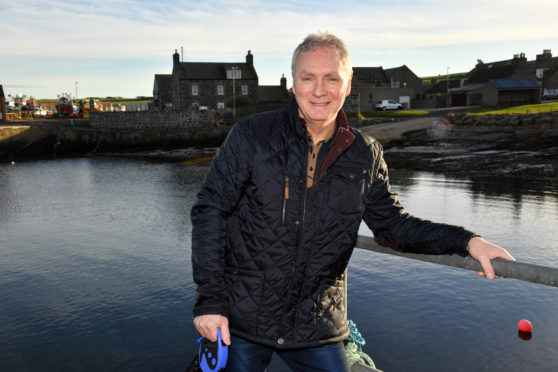 Harbour users have accepted an increase in fees at north-east ports – but say they will "push" the council to spend the extra cash on improvements.
A minimum 2% increase in the rates and dues charged at the seven Aberdeenshire Council controlled harbours will come into effect within months.
As of April 1, the fees at Banff, Portsoy, Rosehearty, Gourdon, Stonehaven, Johnshaven and Macduff will rise.
A further 8% increase will also be imposed on rates and dues in Macduff at some point in 2020/21 in place of its annual security charge – a one-off payment introduced to cover the cost of the night watchman.
Money accrued from the charge should have covered the £27,000 for the role but fell short – so it was agreed to drop the charge and raise rates to cover the cost.
It appears that most harbour users are on board with the changes.
Macduff skipper, John Clark, said: "Some Macduff Harbour users might see the figure of a 10% rise as quite distressing, but when the security charge is taken away it is not so bad.
"But we will be holding council officers' feet to the fire, so that the one-off security charge is actually stopped.
"It's a lot fairer a system for all users, as this keeps everyone on a percentage.
"With a one-off charge, if you used the harbour only once then you would still pay the £150 security charge – which is the same a frequent harbour user would pay.
"It's very fair to say Macduff Harbour has come on leaps and bounds in the last three years due to the new harbour master.
"Users won't mind as long as the council stands true to their word, and provide the services they're charging for."
David Whyte, chairman of the Rosehearty Harbour and Inshore Fisherman's Association, hopes the rises could mean overdue work can get attention.
He said: "We are working closely with the council, who have a tight budget, as it became clear to us last year that they don't have the funds to help with certain things in the harbour.
"We pushed them to help with the structural repairs and resurfacing of our west pier, so now they will be getting more money, we will push again for that."