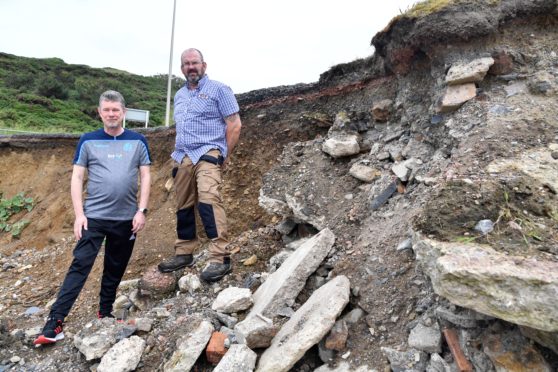 Marine experts have warned that the north east isn't prepared for the potentially devastating effects of coastal erosion.
Stonehaven was named as one of the towns which is potentially under threat, while, in the last year, the problem has also affected swathes of north-east coastline including sites in Aberdeen, Banff, Speyside and the Mearns.
Researchers argued that not enough is being done to tackle the issue, which they said is a more pressing danger than climate change.
More than 2,000 miles of coastline across Scotland is thought to be at risk of erosion through sea level rises, with threats to infrastructure including roads and railways.
The National Coastal Change Assessment (NCCA) estimated that 30,000 buildings nationwide are sited close to potentially erodible coasts.
The total cost of coastal erosion is expected to surpass £400million by 2050.
Professor Jim Hansom of Glasgow Universuity, who launched the NCCA, is convinced that work is urgently required to reinforce coastlines.
He said: "Are we dealing with the issue properly? The bottom line is no.
"The rate of erosion is speeding up.
"You have to think seriously about what happens at the hundreds of small towns along the coast, such as Arbroath, Stonehaven and Stornoway."
An updated NCCA analysis is due in the summer.
Aberdeenshire Council last year drew up plans for a £16million flood prevention scheme in Stonehaven, in a bid to avoid a repeat of the destruction caused in 2009 and 2012, when the River Carron burst its banks. It is due for completion in September.
Councillor Sandy Wallace said: "As a local authority, we need to take tough decisions to protect infrastructure, which is creaking, and flood defences are part of that.
"We need to face up to the reality that we will need to make significant savings on day-to-day running costs in order to do this.
"It will be a hard sell, but it has to be done."
Last summer, a 1640-foot section of Aberdeen beach was closed following considerable sand erosion after storms.
Then, during a five-week period in the autumn, 10ft of erosion occurred at the Greenbanks area of Banff in the aftermath of torrential rain and high tides.
And, just last month, flood defences at Kingston-on-Spey were damaged following significant rainfall and high tides.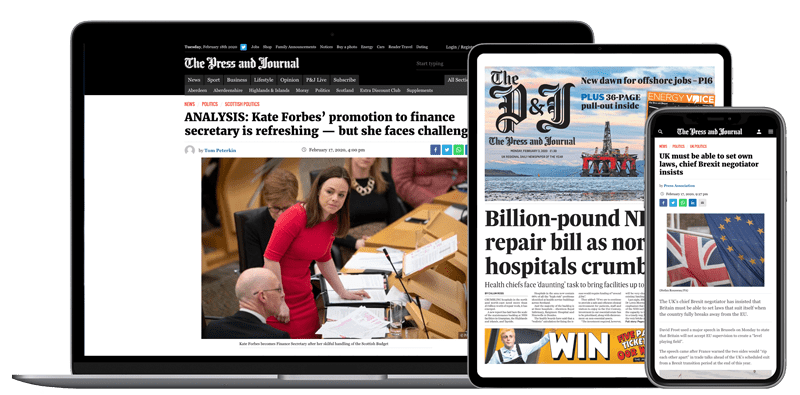 Help support quality local journalism … become a digital subscriber to The Press and Journal
For as little as £5.99 a month you can access all of our content, including Premium articles.
Subscribe