Thieves caught on camera ripping £300 wheel arch from dealership's 4×4
A pair of thieves have been caught on camera ripping a valuable part from a car at an Aberdeenshire 4×4 dealership.
At around 12.25am on Sunday January 19, two individuals were recorded using the cover of darkness to sneak into the yard of the Dunecht 4×4 garage.
Dressed in all black clothing, the criminals were later spotted leaving the business holding a black wheel arch, which had been torn away from one of the black Land Rover Discovery vehicles held at the site.
The pair then entered a silver Mitsubishi L200 pick-up and fled the scene.
Last night Ian Gauld from Dunecht 4×4 urged the criminals to come clean.
He said: "They just pulled in after-hours, parked between the two yards, ran in and ripped the wheel arch off, jumped in their car and left.
"They obviously needed one, they cost around £300, and you have to get them painted and everything too.
"I had somebody phone in saying they saw a black Discovery missing a front-right wheel arch on the back of a lorry in the Banchory area last week.
"It is unusual for the Dunecht area.
"You do get little thefts here and there, but to just go in and rip it off like that is unbelievable.
"If these people want to deposit a £300 in our letterbox we can forget about it, however we've now got plenty of evidence together to go to the police."
A police spokeswoman said: "If anyone would like to report a crime they are encouraged to contact police via 101, or 999 in an emergency."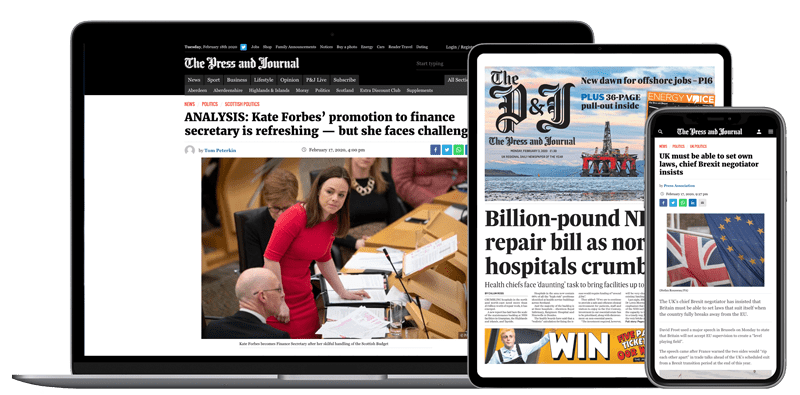 Help support quality local journalism … become a digital subscriber to The Press and Journal
For as little as £5.99 a month you can access all of our content, including Premium articles.
Subscribe