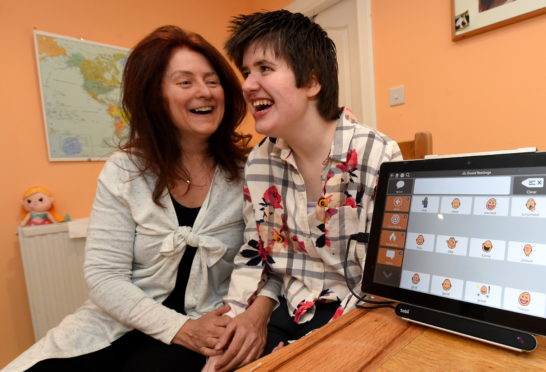 A north-east woman has finally got the chance to "speak" with her family after almost 20 years of silence, through a device which translates her eye movements into language.
Amy O'Brien has Rett Syndrome, a rare genetic neurological disorder which overwhelmingly impacts girls.
Rett syndrome occurs worldwide in one of every 10,000 female births, and there is no cure.
The disorder affects every part of the 19-year-old's life, including her ability to walk, speak and eat.
But her family have been amazed at the "life-changing" impact of a special "eye gaze" machine which has been loaned to them by the Rett UK charity.
Mum, Natacha, says communicating with her daughter has allowed her to see the "personality behind the disability" for the first time.
They are now campaigning to raise £10,000 to buy their own device – and were recently gobsmacked at receiving a £5,000 donation from a mystery benefactor.
Mrs O'Brien, who lives in Midmar, near Inverurie, said: "Amy can't speak but she can tap things.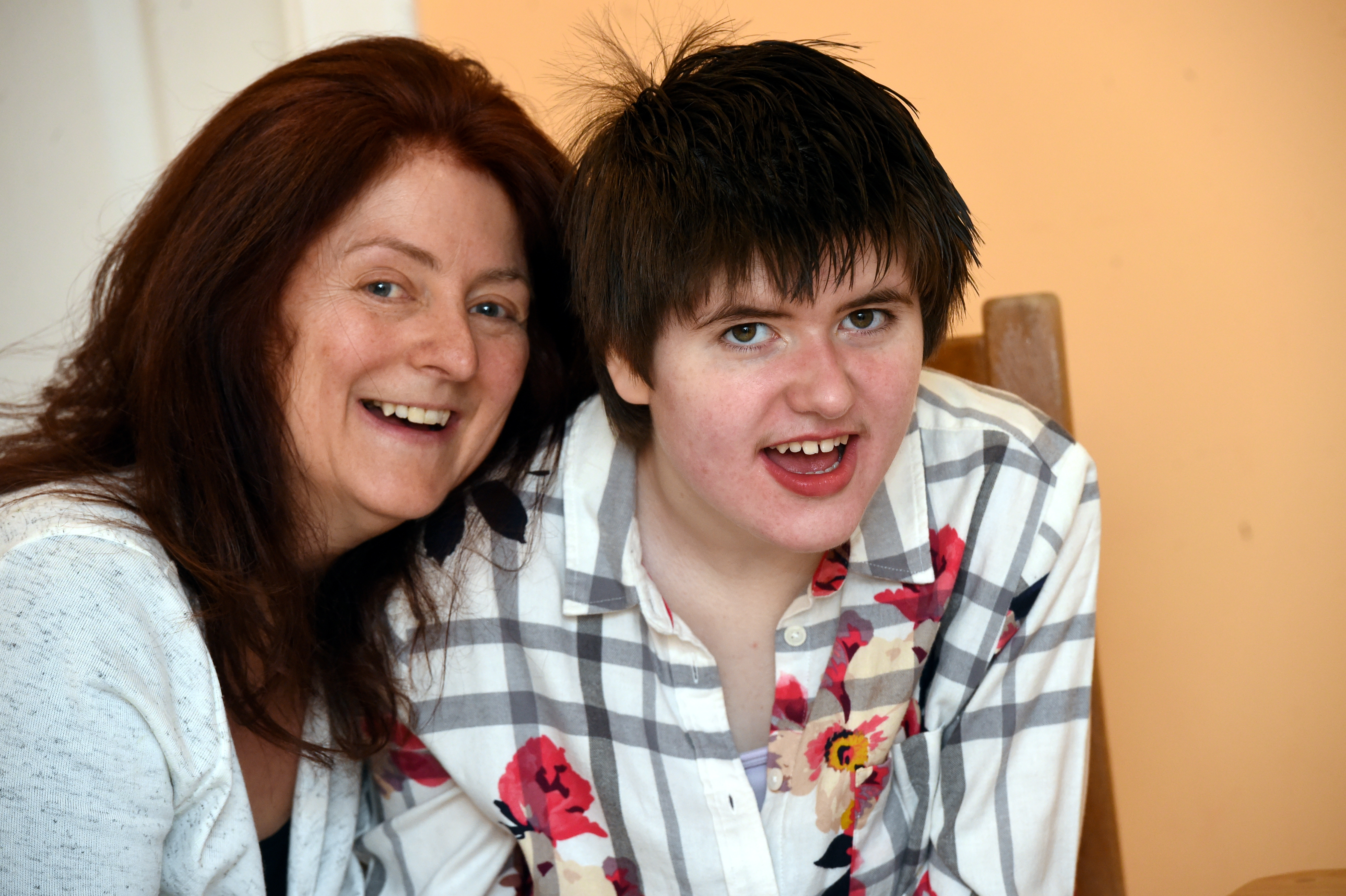 "Before, we would give her the choice between two things; like an apple and an orange.
"But now we can give her a variety of food options – and, more importantly, ask if she is hungry in the first place.
"She's able to tell me if she's frustrated, thirsty, tired – it is amazing. We're still getting to grips with it but it really has changed our lives.
"After 19 years, we've finally got the chance to see the personality behind the disability."
Seeing the "huge" impact the device has had for her family, Mrs O'Brien launched a fundraiser nine days ago to help raise funds for their own device.

The contraption could be tailored to Miss O'Brien, and give her the chance to speak about her favourite things – which range from the Bear in the Big Blue House books, AC/DC, nature and football.
Mrs O'Brien said the family was "shocked" by the mystery £5,000 boost.
She added: "We have no idea who made the donation, but we are so touched that so many people care about Amy's story and really have to say thank you.
"Hopefully this can raise awareness of Rett Syndrome, and of the device itself.
"It could be beneficial to people with so many disabilities, and remove the stigma around non-verbal people.
"Unfortunately the cost is such a huge barrier."
To donate to the O'Brien's campaign to buy Amy her own EyeGaze device, people should search "Amy O'Brien" on justgiving.com
Click here to donate to the campaign
Have your voice heard
For many with Rett syndrome, eye-tracking or eye-gaze technology is a means to have their voices heard.
The O'Briens got their EyeGaze device from charity Rett UK for six weeks, but have asked for a small extension so they can communicate with Amy for a while longer.
The device, made by American company Tobii, costs upwards of £10,000, with newer versions at least £12,000.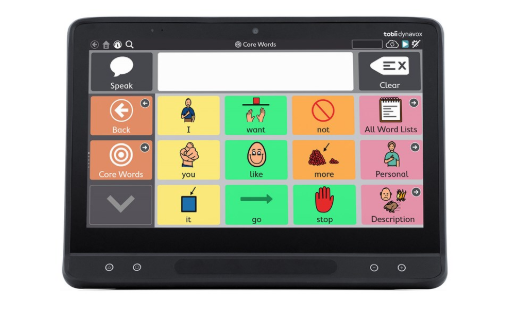 Tobii systems work by using lights and cameras that are tailor made to each user.
On the O'Brien's device, the camera picks up light reflections from Amy's pupils and translates the movement of her eyes into mouse cursor movements to allow her to "speak."
Yesterday, Amy was able to demonstrate how she can "point" with her eyes to certain icons on the screen to convey her feelings.
She can indicate if she is happy, hungry, tired or frustrated, for example.
At the end of yesterday's interview, she was able to "say" that she was tired and wanted to read her Bear in the Big Blue House book.
It is hoped, if the family can buy their own device, that they can tailor it to her specific hobbies and interests.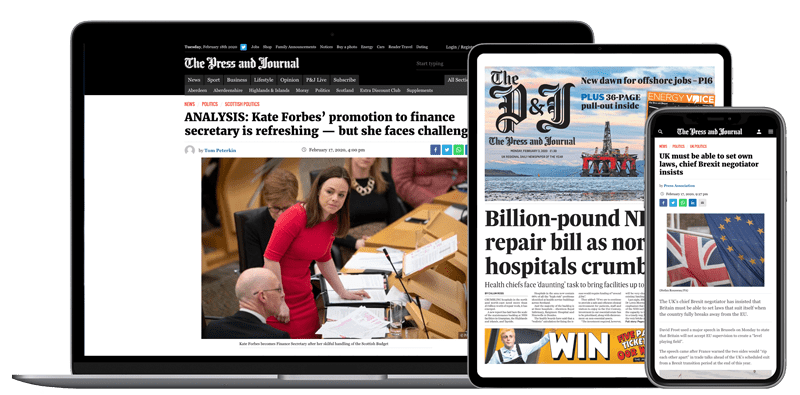 Help support quality local journalism … become a digital subscriber to The Press and Journal
For as little as £5.99 a month you can access all of our content, including Premium articles.
Subscribe