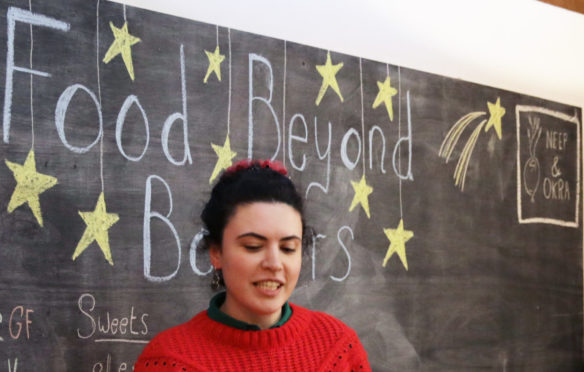 A café combining a fusion of Scottish and Middle Eastern cuisine with training will open in Huntly this weekend.
Neep and Okra is the creation of Iraqi-Scottish Kawther Luay, who is artist in residence at Deveron Projects, an arts organisation based in the town.
The cafe will be open from 11am – 4pm, Tuesday to Saturday, and hold a number of workshops.
It will also provide opportunities for two trainees from different community backgrounds to develop skills in the hospitality sector.
Ms Luay said: "So much of the food we enjoy has international roots and was brought to the UK by waves of immigration.
"I am particularly interested in which bedrocks of culture remain in a migrant's newfound place and which culinary traditions are already here and waiting to be shared.
"Through Neep and Okra I am excited to share a foreign pantry that merges with local home-grown produce from around Huntly, inspiring new connections, friendships and valuable cultural exchange."
Claudia Zeiske, director of Deveron Projects, added: "We are delighted to have Kawther with us creating a unique blend of Middle Eastern-Aberdeenshire dishes in a long-term sustainable fusion food project.
"Neep and Okra is also an important part of Deveron Projects' commitment to support economic regeneration in Huntly and improve employment prospects through traineeships."
The cafe will be located at 8 Castle Street in Huntly.
For full details of workshops and Deveron Projects' events events, visit www.deveron-projects.com.