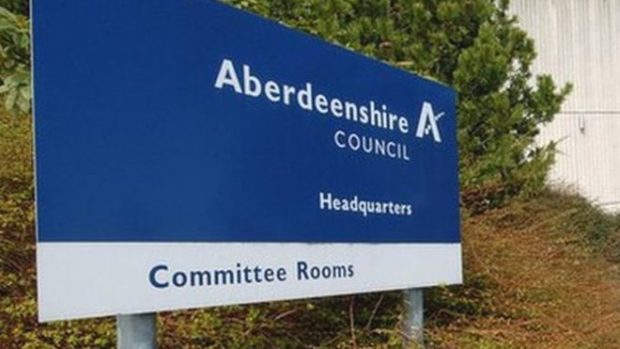 The leader of Aberdeenshire Council has admitted he can't rule out raising council tax by 3% – a year after it went up by the same.
Jim Gifford said his Conservative, Liberal Democrat and independent alliance coalition would have to keep "all options open" ahead of a vote on Thursday.
Councillors will meet next week to agree what to charge residents, in the knowledge the Scottish Government has again approved an increase.
Public Finance Minister Kate Forbes confirmed yesterday the Scottish Government had agreed councils could increase the tax, based on property values, by 3% – or 4.84% with inflation.
Last night, Conservative council leader Mr Gifford said it was something his colleagues would have to consider.
"It's the decision we will have to reach in the council chamber over the next week," he admitted.
"We have the flexibility to raise it by a full 3% and we will have to look at that in the context of the settlement we have now got.
"We have a huge blackhole in our finances and there are savings across the board that we will have to consider this coming year.
"We will absolutely have to keep all of our options open when it comes to setting council tax next week – we need to get the money from somewhere."
Details from the local authority's finance bosses were still scarce last night as officials poured over the numbers.
The report to go before councillors next week sets out that Band D council taxpayers, currently paying £1,240.76 a year would instead face a bill of £1,277.98 if the 3% increase went ahead.
The prospect of yet another council tax increase was something opposition councillors also said was just the "context" they were working in.
Deputy leader of the opposition on the council, Labour's Alison Evison, added: "The stark reality is that without increased income from council tax, it will be even harder if not impossible for the council to deliver the services on which people across communities in Aberdeenshire depend.
"It will be even harder to tackle child poverty, support local jobs and respond to the climate emergency.
"This is the context councillors will be considering as we meet to set the rate of council tax next week.
"There are well-recognised weaknesses in the system of council tax, but at the moment it is the system we have."