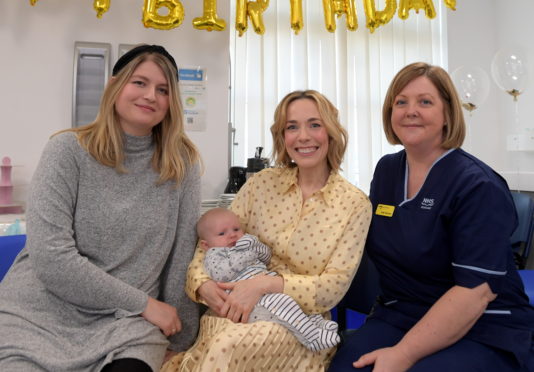 Call the Midwife star Laura Main returned to her roots yesterday as she joined staff and families at an Aberdeenshire hospital.
The Aberdeen-born actress, who plays Sister Bernadette – later Dr. Turner's wife Shelagh Turner in the BBC One Series – described the Inverurie Community Midwife Unit (CMU) as "extraordinary" as she helped it celebrate its first anniversary.
Staff had invited 12 mums and babies – one for each month the unit has been open – for a party with her and staff.
Before cutting carrot cake for the lively group, Ms Main posed with baby Cruz, born last January, and baby Freddie, born in December, quipping: "I've held plenty of babies in my time."
She said: "It's so lovely to be asked to come and join in this first birthday celebration at the Inverurie Maternity Unit.
"It is just an amazing facility. I've had a tour of it and its just great that woman have this option – it's quite extraordinary."
The star – who is on a break between seasons of filming Call the Midwife – is based in London but often returns to the north-east to visit family.
She added: "Being surrounded by babies is certainly is an environment I'm used to.
"It's always a joy to meet real midwives and hear they enjoy the show. That is really special."
CMU has two labour and birth rooms, with pools for water births available, and welcomed 146 babies into the world in its first year.
Laura Potter, from Garthdee, had travelled to the unit after touring the facilities during her pregnancy.
She opted for a water birth for daughter Maisie, born at the ward in September.
"I was invited to come back a couple weeks ago to celebrate the unit and what a great place it was," she said
"It was really nice to give birth here, it was small and quiet and knew who was going to look after me. We knew we would get the best possible care."
The ward's community midwife team leader, Jude Falconer, said many mothers travel from across Aberdeenshire and Aberdeen to give birth in Inverurie.
She said: "A unit like this helps with so much more than just the birth. We offer many services, such as assessment and scanning facilities.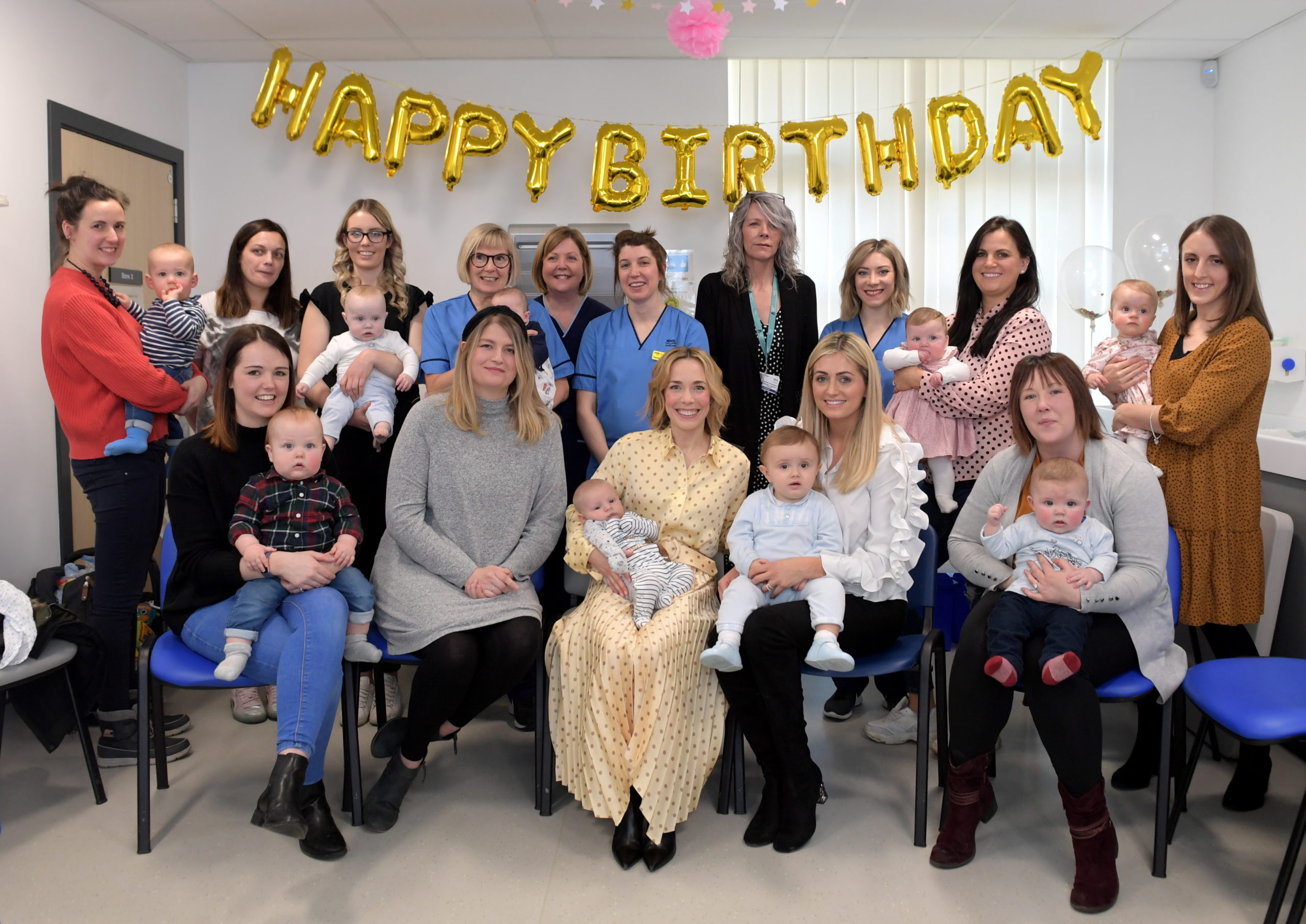 "It really is about reaching out to the whole community and not just the women who have their babies here.
"We were so delighted to have Laura here to celebrate the first year and have that connection to Call the Midwife."
The television show's Christmas Special brought the cast the islands of Lewis and Harris.