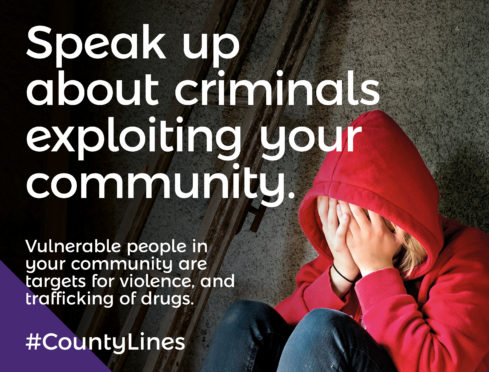 Police are working with nearly 50 vulnerable people in the north-east who have fallen victim to manipulative drug lords.
Drug dealers operating from English cities such as Liverpool, Manchester and London have expanded their empire far across Scotland – and are frequently targeting rural pockets of the north-east.
They often focus on vulnerable people and use their homes as bases from which to peddle illegal substances, in a practice known as "cuckooing."
Aberdeenshire, and especially towns like Fraserburgh, have been particularly targeted by the gangsters who have often forced out or co-opted local criminals.
To combat the emergence of the large scale drug operations – which came to be known as County Lines – the police launched Operation Corner in June 2018.
The scheme sought to disrupt the organised crime groups, but also provide support to vulnerable people in the north-east who have been "cuckooked" or exploited by the groups.
In a report prepared by Chief Superintendent Campbell Thomson, which will go before Aberdeenshire Council next week, it has emerged that Operation Corner is already working with 47 people who have fallen victim of County Lines.
Ch Supt Thomson said: "Following the enforcement phase and initial multi-agency intervention, there were 47 individuals identified that were permanently resident in the north east.
"The data provided suggests that Operation Corner is most successful at engaging vulnerable individuals at an early stage of being caught up in organised crime.
"Similarly, it also seems that it is effective at establishing trust and affecting change over time, despite working with individuals with highly complex support needs."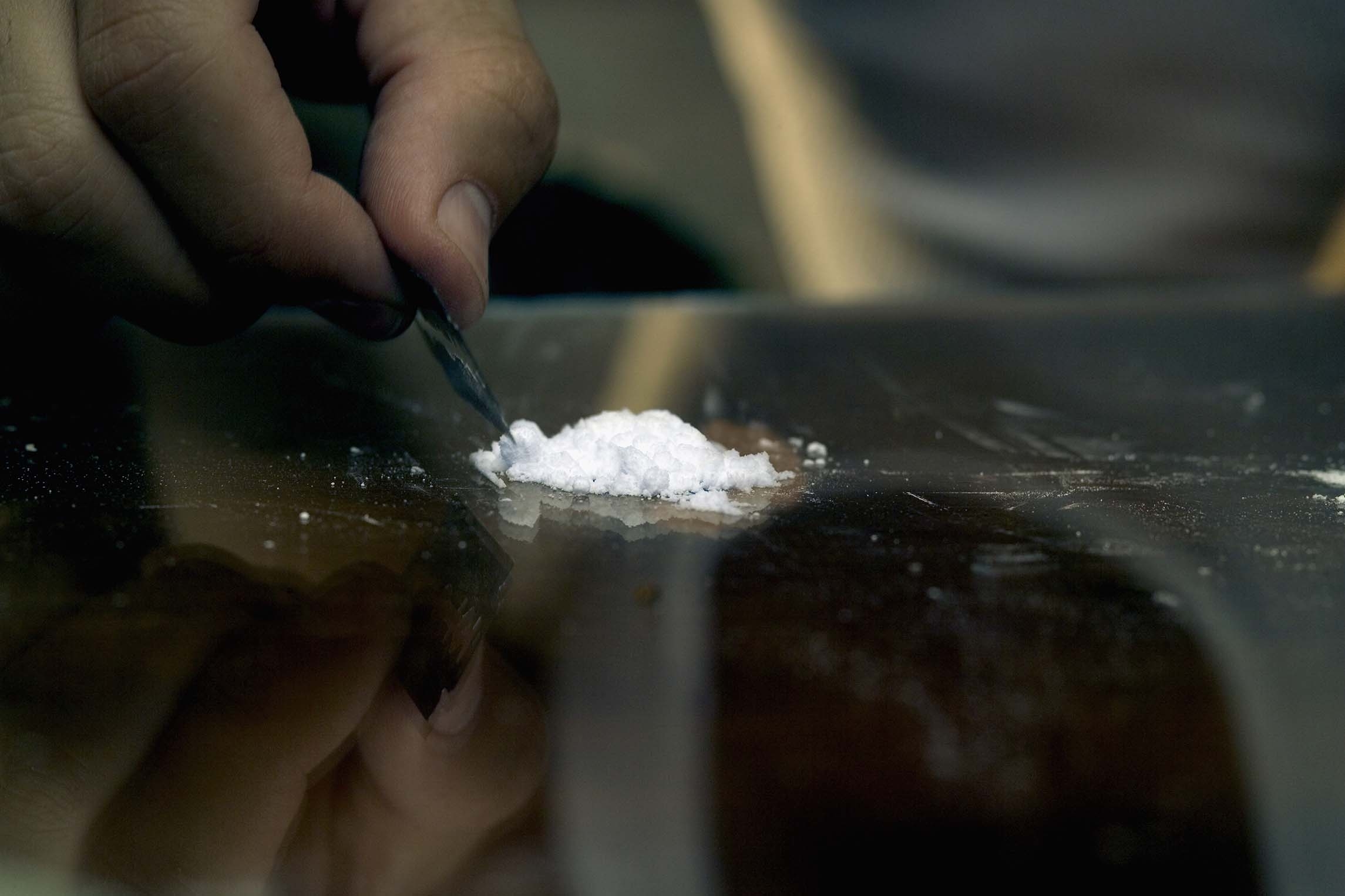 The report goes on to explain that the initial source of drugs recovered can vary greatly between areas affected by the malicious practice.
The papers state: "The question regarding the proportion of drugs recovered being attributable to County Lines organised crime groups (OCGs) is more challenging to answer directly.
"Intelligence suggests that in North Aberdeenshire a substantial portion of the diamorphine and 'crack' cocaine recovered would originate from County Lines OCGs and this is supported by regular seizures of this drug type in the area."
Last November, Chief Constable Iain Livingstone told the Scottish Police Authority Board in Aberdeen that there were 22 known groups operating county lines in Scotland, with the "most impacted area being the north-east".
Operation Corner brings together officers from the North East Division, specialist crime division and the operational support division who work alongside organisations such as the council, Aberdeenshire Alcohol and Drug Partnership and Aberdeenshire Health and Social Care Partnership to address the associated issues that drug dealing and substance misuse bring.
DCI Fionnuala McPhail said: "Operation Corner was launched in the Buchan Corner one year ago as an innovative and multi-agency initiative to disrupt Organised Crime Groups (OCGs) travelling to the North East to target vulnerable people.
"We identified 47 people who were victims of 'cuckooing' during the initial enforcement phase of Operation Corner.
"Of those, 64% are engaging with us and the treatment services offered by our partners.
"These individuals generally have complex needs so this joint approach ensures partners can provide a holistic service which ensures the greatest chance of success.
"We are committed to tackling this issue and identifying more vulnerable people who need help.
"We've also identified a number of people across the city, shire and Moray area that we're looking to support.
"It's crucial that communities continue to work with us and I would urge anyone with information about drug related issues – no matter how small – to report it to police."
'The north-east has become a hotspot'
William Graham, of Abertay University, is a lecturer in criminology and authored the report to go towards councillors.
Mr Graham retired from Strathclyde Police in 2010 after 30 years of service and has previously worked as a consultant for Northamptonshire Police to help tackle the area's gang problem.
Last night, he explained how drug gangs had "infiltrated" vulnerable communities in the north-east.
He said: "Organised crime plays a huge part in the north-east, and I previously worked on a report that led to Aberdeenshire Council carrying out this multi-agency approach with the likes of the police and the NHS.
"Despite County Lines being an English thing, the north-east has become a hotspot as it is a unique area.
"These people have completely bypassed the central belt and left Glasgow and Edinburgh well alone – as there are already prolific organised crime groups there.
"It's a different landscape in the north-east.
"In the 90s, Aberdeenshire experienced a rise of fishing and oil, and issues around drugs and addiction soon followed and became a problem that was then infiltrated."
Mr Graham added that Operation Corner focuses on working with perpetrators of County Lines, including both those arrested and those affected, to help overcome the problem.
The problem has spread across the country in recent years, including the Highlands.
Crimestoppers was overwhelmed by a 600% rise in County Lines-related calls in Scotland from January to September last year compared to the same period in 2018.
Schemes included people as young as 15.
Gangsters can trick the young person in to becoming a drug courier by asking if they want to make money.
They are asked to transport a parcel but may be clueless as to the contents.
Their homes are taken over to stash cash, drugs and guns – known as "cuckooing".