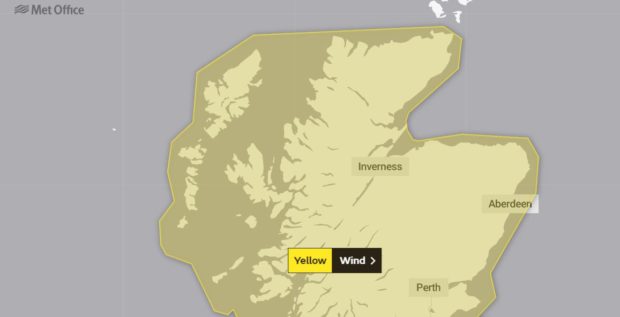 Disruption to transport is expected as Storm Dennis brings heavy rain and strong winds to the UK for a second consecutive weekend.
The Met Office has issued severe weather warnings which will be in place for large parts of Scotland today, and the entire UK on Sunday.
Households living near rail lines are being urged to secure any loose items in their gardens, after several trampolines were blown onto tracks and overhead electric wires last weekend, blocking lines.
The Highlands in particular are braced for further extreme weather this weekend – with warnings it could become one of the deepest Atlantic lows of modern times.
The Braighe – which links Stornoway and Point – was closed on Friday due to high tides, with the Stornoway Coastguard Rescue Team called in to assist in re-opening it.
West coast communities were also asked to prepare for more weather related disruption with the effects of Storm Dennis likely to be felt over the next few days.
Ferry operator CalMac warned that Met Office forecasts are for winds gusting to 70mph, which are likely to cause severe disruption to services.
CalMac's director of operations, Robert Morrison said: "We look to be in for another few days of weather that will impact on our ability to deliver services to island communities.
"All 28 routes are potentially at risk of disruption, so passengers should check the status of their route before setting off on their journey."
In Aberdeenshire, a longstanding farmers market was cancelled in the first time in history due to "menace" storm Dennis.
Organisers of the Banchory Farmers Market posted on Facebook: "Due to the forecast of high winds from storm Dennis of around 50mph and heavy rain we have reluctantly come to the decision to cancel the market this Saturday.
"We have not taken this decision lightly and it is the first time in the markets history that this has happened , however the safety of our traders and our customers is our first concern and it was felt the the risks of holding this event were too great."
The market will next be held on March 21.
With coastal routes, sea fronts and coastal communities likely to be affected by spray and large waves this weekend, Aberdeenshire communities such as Stonehaven are also on alert.
The storm is also likely to cause treacherous driving conditions.
AA Patrol of the Year, Ben Sheridan, said: "Cupid's arrow has definitely missed the mark this weekend as we're in for another round of grisly weather with Storm Dennis.
"For those who are braving the storm, drivers should make sure they account for the conditions.
"Slow down, allow for greater stopping distances and watch out for potential hazards."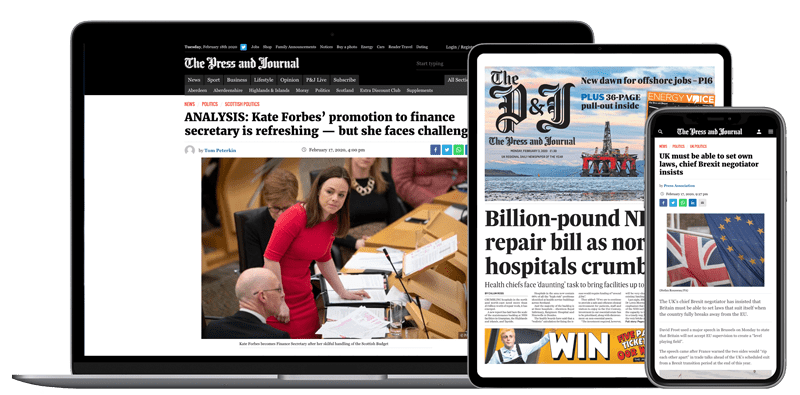 Help support quality local journalism … become a digital subscriber to The Press and Journal
For as little as £5.99 a month you can access all of our content, including Premium articles.
Subscribe