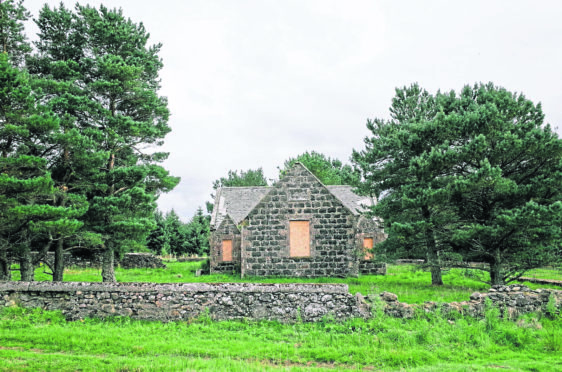 A marathon-length walk organised by an art group through some of the north-east's most desolate scenery is now open for registration.
The Deveron Projects, a Huntly-based artist's collective, is inviting the public to take part in its themed 26-mile challenge every year.
The topic inspiring the group's 2020 walk, which will take place in June, is migration.
Designed by artist Iman Tajik, the "Bordered Miles" walk will take participants through the Cabrach region all the way to Huntly.
The Cabrach, one of the most sparsely populated and remote areas of the UK, was formerly a thriving region before depopulation caused by a number of factors, including the Great War.
Over the challenging "slow marathon" hike, the participants and artists will consider issues such as migration, borders, and freedom of movement.
The event will take place on June 13.
To find out more and buy tickets to take part visit www.deveron-projects.com/bordered-miles