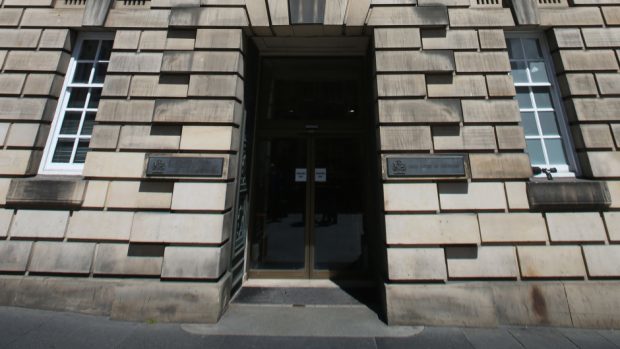 A businessman has told a court investing in an alleged £12.9 million fraud has prevented him from moving abroad with his cancer-stricken wife.
Mark Ansell, 69, told a jury he lost £138,000 after giving the cash to his financial advisor, 66-year-old Alistair Greig.
The High Court in Edinburgh heard Greig was allegedly going to put the cash in a minimum risk scheme that would supposedly make Mr Ansell an 8% return.
Mr Ansell, of Durris, Aberdeenshire, told prosecution lawyer Steven Borthwick he was expecting to make £149,040.
He trusted Greig because he had acted as his financial advisor for more than two decades, but Mr Ansell was contacted by the police weeks after making the investment.
He told the High Court he did not get a penny of the cash back and that, as a result, he has been unable to retire from the dog care business he runs with his wife Linda.
Mr Ansell said the loss of such a sum was having "a very detrimental effect" on their lives.
He said: "My wife is not well at the moment. She has cancer. We were hoping to move to warmer climes to help with her condition but we have been unable to do that.
"We would have been able to retire but we still both work to retain an income."
In cross examination, defence advocate Stephen O'Rourke QC suggested that Mr Ansell had actually received payments of £106,000.
Mr Ansell said he couldn't recollect receiving that cash.
Mr Ansell was giving evidence on the second day of proceedings against Greig, of Boston, Lincolnshire – formerly of Cairnbulg – who denies charges of fraud and breaching financial and proceeds of crimes laws.
The court also heard evidence from chip shop owner William Berry, 56, from Oldmeldrum, who invested more than £200,000 with his financial advisor.
The pair were said to have often watched football together, with Greig entertaining his client at Manchester United matches.
On September 14 2014, they watched them beat Queens Park Rangers 4-0, but the court heard that during the match Greig allegedly said his company was being probed by authorities on a tax matter.
Mr Berry told police officers he was expecting to receive a large sum of money from Greig shortly after the match but came to learn he was in hospital.
The court was told the financial advisor had attempted to take his life.
Prosecutors claim Greig carried out the allegedly fraudulent scheme by his "own hand" and "by the hands" of independent financial advisers that he "directed".
The Crown alleges these financial advisers were employed by or affiliated to a company called Park Row Associates plc and to another firm called Midas Financial Solutions (Scotland) Limited.
It's claimed that Greig pretended to investors he would invest their cash in high-interest accounts with the Royal Bank of Scotland for fixed periods of time, that the return of capital and interest was guaranteed and that the scheme was authorised by the Financial Conduct Authority and by its predecessor, the Financial Services Authority.
The charge states that the truth of the situation was Greig knew there were no high-interest accounts with the Royal Bank of Scotland and that the return to investors wasn't guaranteed.
The Crown also claims the sums of money returned to investors were sums of money that had been deposited by other investors in the scheme and that by "such false pretences" he obtained £12,982,789.23 by fraud.
A second charge states he accepted £13,082,263.51 of deposits into bank accounts held in the names of companies called Park Row Associates and Midas Financial Aberdeen in breach of financial services and proceeds of crime laws.
It is claimed he did "convert and transfer criminal property within the United Kingdom" and that he removed this "criminal property" from Britain.
The trial before judge Lord Tyre continues.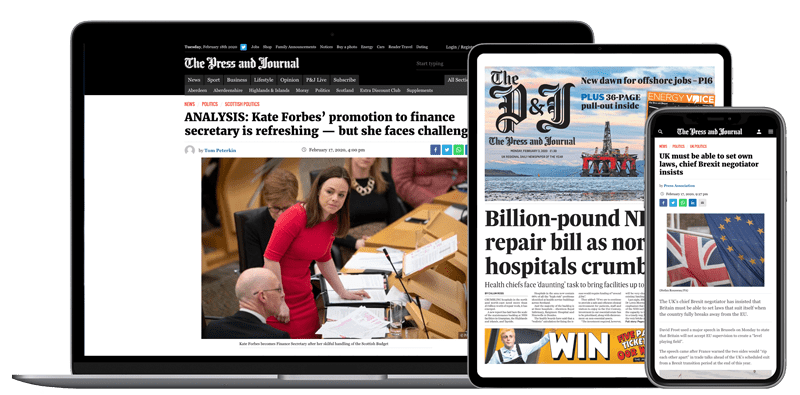 Help support quality local journalism … become a digital subscriber to The Press and Journal
For as little as £5.99 a month you can access all of our content, including Premium articles.
Subscribe