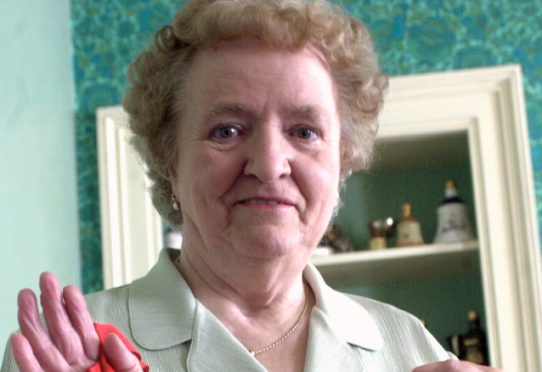 For 75 years, Alice MacGregor gave up her free time to help others by volunteering with the Red Cross.
She was even involved in comforting the relatives of the many people who were caught up in the Piper Alpha tragedy.
And her determination to help others has been described as inspirational, following Mrs MacGregor's death last week, aged 89.
Born in September 1930, she first became involved with the Red Cross when she was 14 years old in 1944.
She only gave up an active role in the organisation two years ago when her eyesight failed, but according to her daughter Fiona Troup, she never really stopped being a part of the charity, all the way up to her death on February 14.
Mrs MacGregor moved with her family to Stonehaven, where she worked as a clerkess at the former Glenury distillery.
She started her career at the age of 15 and remained there until the whisky makers closed in 1985.
During her many years with the Red Cross, she made a huge impact on the organisation in the north-east of Scotland, securing numerous awards including the Badge of Honour for devoted service, Life Membership and a Badge for Distinguished Service.
When she first started as a teenager, she worked as a Voluntary Aid Detachment (VAD) in Woodcot Hospital and Aberdeen Royal Infirmary.
She went on to take on numerous roles with the Red Cross including Cadet Officer and Welfare Officer, teaching first aid to hundreds of people across the north-east, including her colleagues at the Glenury distillery.
Mrs MacGregor was instrumental in setting up and running the charity's medical loan service in Stonehaven, and also opened the first Red Cross shop in the seaside town.
And in 1988, she was involved in caring for relatives of those caught up in the Piper Alpha disaster, comforting and supporting them while they waited for news of their loved ones.
Speaking to the Evening Express in 2001, she said: "It was dreadful. The relatives were in shock and didn't know if their loved ones had survived."
Although her family said she was "never one to expect recognition for her work", she was invited to Royal Garden Parties on five separate occasions in her life.
Despite her hectic schedule, Mrs MacGregor also found time to be a beloved wife to her husband John, who died in 2004, a mother to her children Duncan and Fiona, and grandmother to Kirsten and Kieren.
Her family said she will be "dearly missed by all".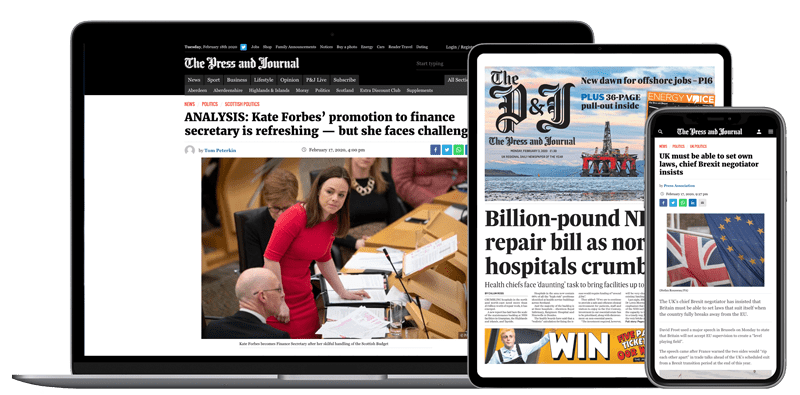 Help support quality local journalism … become a digital subscriber to The Press and Journal
For as little as £5.99 a month you can access all of our content, including Premium articles.
Subscribe