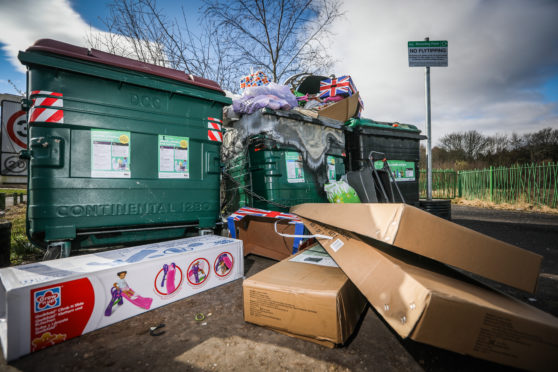 A stark warning has been issued to fly-tippers with the handing out of £200 fines for illegal waste disposal in Aberdeenshire.
The council has issued two of these fixed penalty notices this year so far – one to a resident in February after her waste was found dumped on a privately owned estate.
The second was imposed on a business for disposing of a commercial fridge at a recycling centre which is not licensed to take business waste.
Last year, the Press and Journal revealed there had been 13 incidents of fly-tipping at North Braeheads Road in Fraserburgh between August 2018 and August 2019 where staff collected a red sofa, televisions and a pair of wellington boots, among other items.
In the same period, 12 incidents were logged at Dales Industrial Estate in Peterhead where bags of "grey powder" weighing a tonne each, a pram and 20 full bags of hedge cuttings had been dumped.
Three incidents were also recorded on the C99C road north of Drumstone involving a large amount of asbestos.
The council's waste manager, Ros Baxter, said: "Households and businesses have a duty of care to make sure that their waste is disposed of lawfully.
"Businesses must ensure that their waste is taken to a disposal company which has the appropriate licence to accept it."
She urged residents to take note of the vehicle registration, look at the waste carrier's licence, ask where the waste was going and get a receipt before allowing a "man with a van" to take rubbish away.
Fly-tipping can be reported on the council website or on 03456 081207.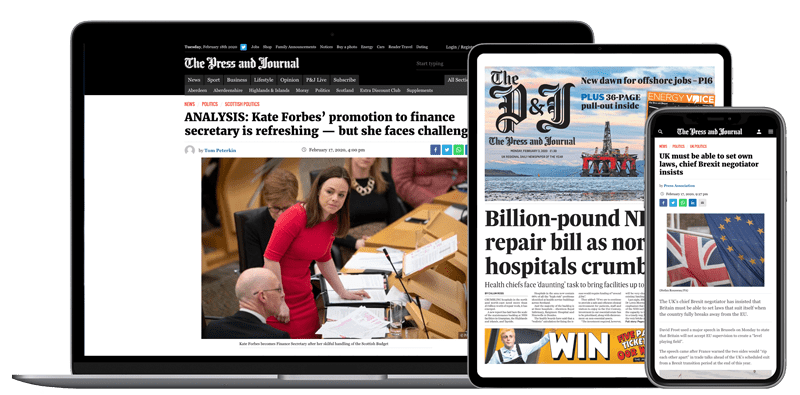 Help support quality local journalism … become a digital subscriber to The Press and Journal
For as little as £5.99 a month you can access all of our content, including Premium articles.
Subscribe