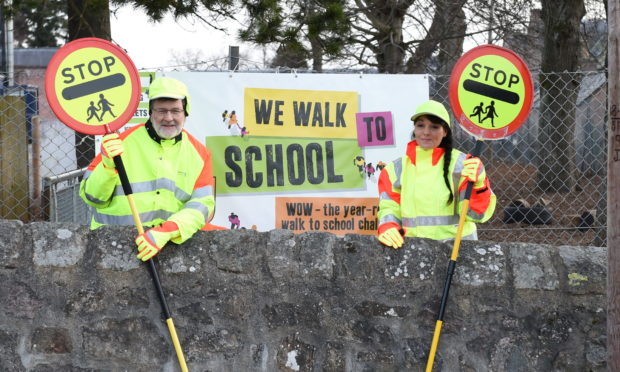 An Aberdeenshire school is celebrating after a hard-fought campaign to recruit school crossing patrollers.
Banchory Primary School had been without a patroller for more than two years, with pupils forced to cross Arbeadie Road without extra assistance.
The council tried to advertise the role, but had no luck.
But finally, after local councillor Ann Ross and school staff teamed up to appeal for someone to fill the role, Banchory locals Kerry Stephenson and Alan Carnegie have stepped forward.
Ms Ross, who became a councillor in 2017, noticed the "urgent" need for lollipop people when she spoke with the community.
Last night, she praised the "heroic and community-minded" Ms Stephenson and Mr Carnegie for filling the void.
She said: "They are selflessly helping the school communities of Banchory Primary School and also Banchory Academy to safely cross the very busy Arbeadie Road in all weathers always with friendly smiles and a cheerful welcome.  I would like to thank them for their commitment and hard work."
"Children living in the area walk to school.  Those who travel to school by car, their parents can park their cars at the British Legion, Ramsay Road and now safely walk to school. Arbeadie Road is a very busy road and is also on a major bus route.
"Road crossing patrollers have a key role to play in making our streets safer, not least as they offer a friendly face that encourages active and sustainable travel."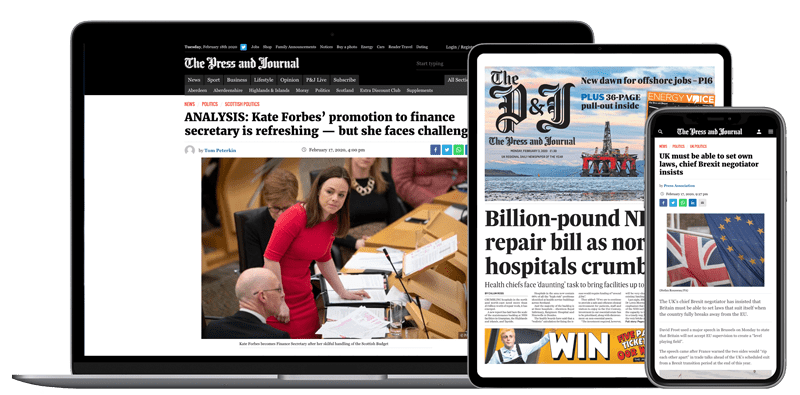 Help support quality local journalism … become a digital subscriber to The Press and Journal
For as little as £5.99 a month you can access all of our content, including Premium articles.
Subscribe