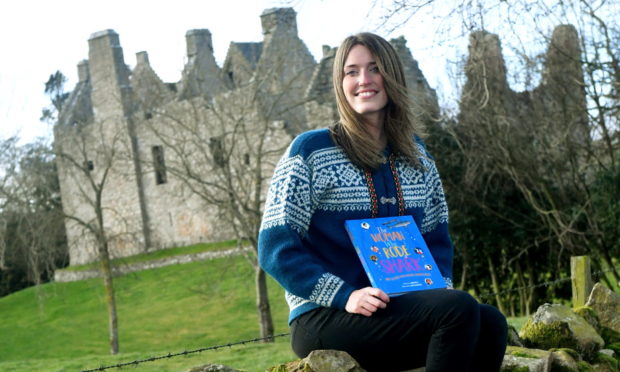 Ailsa Ross is a touch on the weary side when we catch up, and she admits to feeling exhausted from the journey.
As well she might, after swapping the Rocky Mountains in Canada for the rolling countryside of Aberdeenshire.
The slight twang to her accent tells of time well spent in far-flung countries, the lilt of other tongues creeping into conversation.
Ailsa returns to the shire only once a year, after she relocated thousands of miles away for good old fashioned love.
"I've lived in Canada since 2014, but I grew up just outside Tarves," she says.
"I left when I was 17 to move to Edinburgh for university and then I went travelling.
"I did the typical thing that people tell you not to do when travelling, I fell in love with my now husband.
"Dylan is Canadian and we live in a national park at the Rockies.
"It was a big shock to the system. It was summer time when I first went. Then I experienced a Canadian winter, temperatures of minus 20 in April.
"So I come home to hide from the weather, I try and stay a wee while.
"When I first moved, I was really scared of grizzly bears and black bears – which are quite common where we live.
"If you go hiking, for example, you have to take pepper spray.
"I really miss things like snowdrops and daffodils.
"But over time you learn to embrace the lifestyle and you can have some pretty amazing adventures."
Despite being a self-confessed "scaredy cat" as a child, Ailsa feels particularly passionate about adventure.
Part attributed to her quirky childhood – where Tolquhon Gallery doubled up as the family home – she has chased the unusual and taken inspiration from the exploits of others.
But having sought out experiences from fellow female travellers across the ages, Ailsa realised there was scant material to draw on.
Unable to find stories which did not fit the stereotype of brave men accomplishing impressive feats, she decided to delve further into half-told tales.
And what started off as curiosity quickly turned into a rather special discovery – of 50 women and their individual stories.
You've heard of Charles Darwin, Ernest Shackleton and Lawrence of Arabia. Ailsa is hopeful that the next generation will now know of Marianne North, Ada Blackjack and Isabelle Eberhardt.
Their stories feature in her aptly named children's book, The Woman Who Rode a Shark, which pays homage to Kimi Werner – the free-diving chef who hitched a ride on the dorsal fin of a great white shark.
Warriors, scientists, artists and athletes who have blazed a trail from 231BC to today, all feature with their adventures compiled with portraits and maps.
Despite her rural upbringing, Ailsa believes you don't need the backdrop of the wild to feel adventure calling.
"I think this is the kind of book I wish I'd had growing up," she says.
"I actually found the gallery quite annoying as a teenager, because it was our home as well as an art gallery.
"So there would be visitors wandering around, but looking back I think I was inspired by the experience.
"There's the backdrop of the castle and the fields, it's really beautiful.
"I think it made me love the world from a young age, because I had so much freedom growing up."
Fast forward to 2012, and Ailsa was working as a travel editor.
"I was asked to do a piece based on the theme of adventures," she says.
"And that's when it struck me, I couldn't name many women.
"So I started researching and visiting university libraries.
"I also tracked down the more contemporary stories, the women who are still with us today, so I could interview them."
"All these amazing women make me feel adventurous in myself.
"I've recently started swimming, and of course there are those moments when I want to get out the pool and head for the jacuzzi.
"Then I think of people like Diana Nyad."
Nyad swam from Cuba to Florida without a shark cage when she was 64 years old, and has broken numerous world records.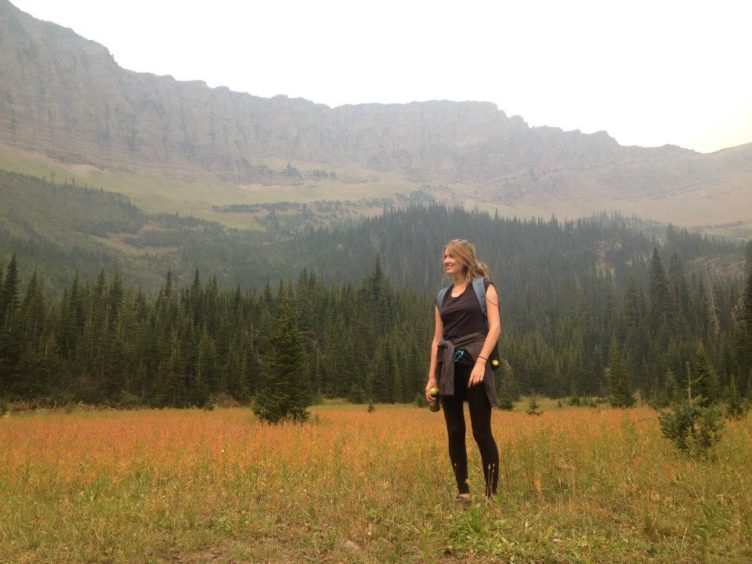 Her amazing narrative features in the book, alongside Isabella Bird's expedition up the Yangtze River.
"It's really cool to get emails from young girls," says Ailsa.
"I hope it stands as a reminder of the possibilities we can create for ourselves, and helps readers feel bolder and braver.
"Kids aren't getting out to explore as much as I did in my own childhood, and I think adventures can encourage you to not only love the planet, but look after it as well.
"The secret is to find what is special for you, even if it's just climbing a tree
"Amazing things happen all the time, you don't need to be at the bottom of the sea to have an adventure.
"I've included the story of Isobel Dunn, who was from Orkney.
"She disguised herself as a man and went to Canada on board a ship.
"She was a fur trapper, canoeing down rapids and surviving Canadian winters.
"No one suspected she was a woman until she ended up having a baby.
"She was fired and sent back home to Orkney.
"I always think her story shows that women can work just as well as men."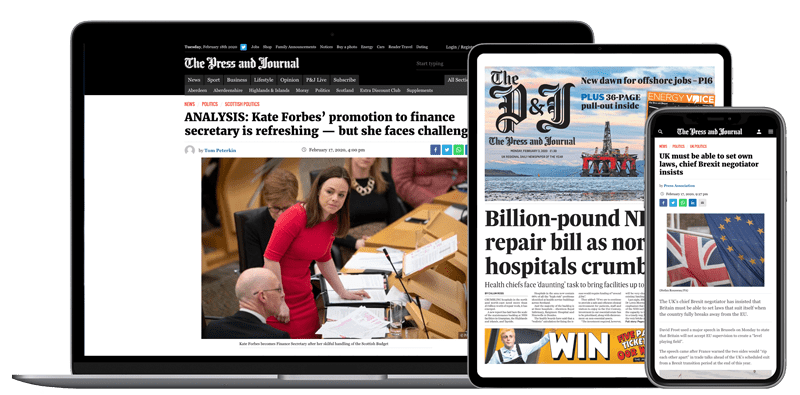 Help support quality local journalism … become a digital subscriber to The Press and Journal
For as little as £5.99 a month you can access all of our content, including Premium articles.
Subscribe