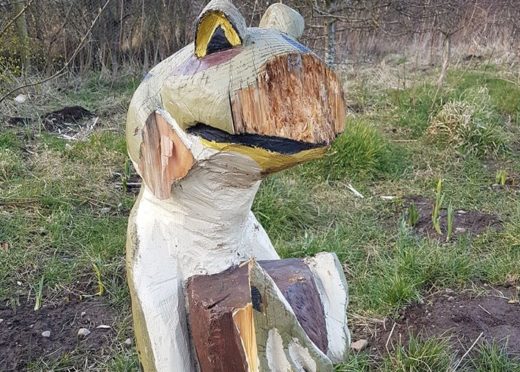 A community has been left distraught after vandals destroyed a wooden frog sculpture created by a prizewinning chainsaw artist.
Mr Frog sits peacefully in the Portlethen Community Woodland and is beloved of many visitors.
He was created by chainsaw artist Dave Roberts whose other wood carvings across Aberdeen include a hand-crafted Gruffalo and a giant wooden spider.
Over the years Mr Frog has suffered at the hands of the elements, but recently has fallen victim to severe vandalism.
This weekend, his arms were "hacked off" and his face "gouged out" to the dismay of local residents.
Painfully, it came shortly after he was fixed by kindly volunteers after an earlier attack by vandals.
Community Woodland group members Paul Melling and John Shackelton restored the wooden sculpture, only for it to be destroyed this weekend.
Fellow member James Geddes was walking his dog when he spotted the damage.
He said: "Apparently, this most recent attack on Mr Frog happened on Saturday evening.
"I walk my dog along with many others at the Community Woodland Park every day.
"On Saturday, he was in perfect condition, but when I arrived at the park on Sunday morning, it was pointed out to me by another walker that the frog had once again been vandalised."
This week's attack is the latest in a string of incidents at the woodland.
In October, a directional sign was destroyed, with the sign pointers deliberately broken-off and left lying along the main walkway.
Mr Geddes added: "I managed to repair the sign, but it took nearly four hours to glue and screw it back together.
"A lot of the maintenance work that's undertaken at the park is done on a voluntary basis by the Community Woodland Park team, as well as people like myself that have relevant skills to help manage the park.
"When Mr. Frog was repaired after the last attack, he was gone for nearly two months and had to undergo a full rebuild, at great expense.
"It's such a shame that once again, he has been attacked in a very similar way."
North Kincardine councillor Ian Mollison asked simply "Why".
He added: "I just don't understand why anyone would do this.
"And sadly it is not the first time these wonderful wooden sculptures have been attacked."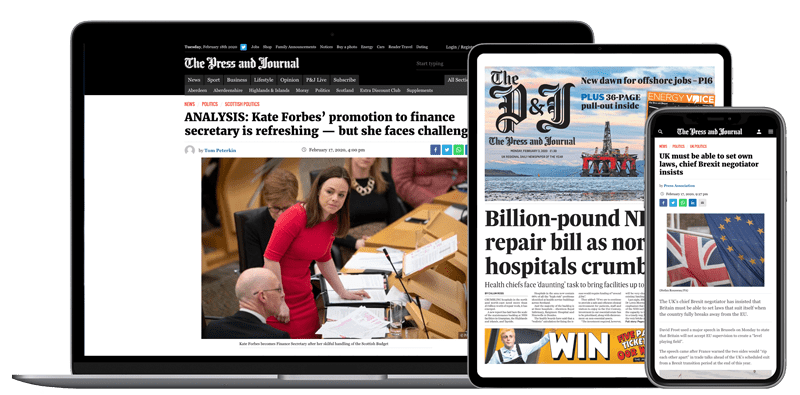 Help support quality local journalism … become a digital subscriber to The Press and Journal
For as little as £5.99 a month you can access all of our content, including Premium articles.
Subscribe