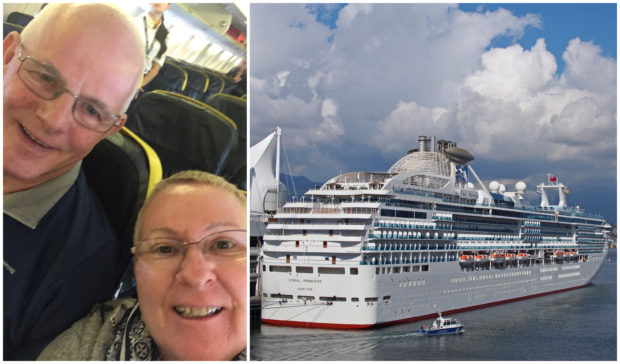 A north-east couple are among hundreds stranded on a cruise ship off the coast of Argentina, with no way of returning home.
The £300 million Coral Princess is currently docked in Buenos Aires, but none of its passengers are being allowed to disembark.
Argentina has closed its borders and suspended almost all transportation services to limit the spread of coronavirus.
In turn, this has left more than 2,000 passengers and staff – including a man and woman from Stonehaven – stuck on the luxury cruise ship.
Efforts are underway to repatriate all those on board, but the UK's ambassador there has said "huge demand" is being placed on a small team of helpers.
The brother of one half of the stranded couple said: "Nobody is being allowed off the ship but even if they could, they wouldn't be able to get a flight back.
"People are being told it's the responsibility of package holiday providers and tour operators to organise repatriation, but my brother booked all his travel himself.
"We think the ship is clean and no-one's been quarantined, but they're all stuck there."
Mark Kent, the UK's ambassador to the Argentine Republic, said: "We are in close touch with the Argentine authorities on this, and liaising closely with the cruise company, handling agents and other embassies who have citizens on board.
"We are raising the issue at the highest levels.
"There is a huge demand given the scale of the crisis and we are a small team."
A separate statement from the embassy said: "We are aware of the situation with the  Coral Princess and its British passengers.
"Our staff are in close contact with the shipping agent and the authorities in Argentina to find a way to allow British nationals to get back home."
The couple are just two of many holidaymakers finding themselves stranded abroad.
Amanda Hollick had travelled to Fuerteventura in Spain with her partner Martin Hicks to mark the end of her breast cancer treatment.
They had hoped to fly back on Saturday but it, and their re-booking for the following Saturday, have both been cancelled by Ryanair.
Ms Hollick, from Fraserburgh, is still waiting for a refund from the airline, but her daughter Morven booked the couple a space on a Jet2 service on Saturday.
The 50-year-old said: "It feels like Ryanair has just abandoned us abroad by cancelling both our flights back and then not giving us a refund.
"Luckily we have got our own apartment which makes puts us in an easier situation as there are some holidaymakers who are being chucked out their hotels as they are all shutting on Tuesday.
"Everything was fine here until Saturday night after we tried to get into a pub we frequent, but were turned away as the police had shut it down."
A Ryanair spokesman said the airline is not currently responding to media inquiries.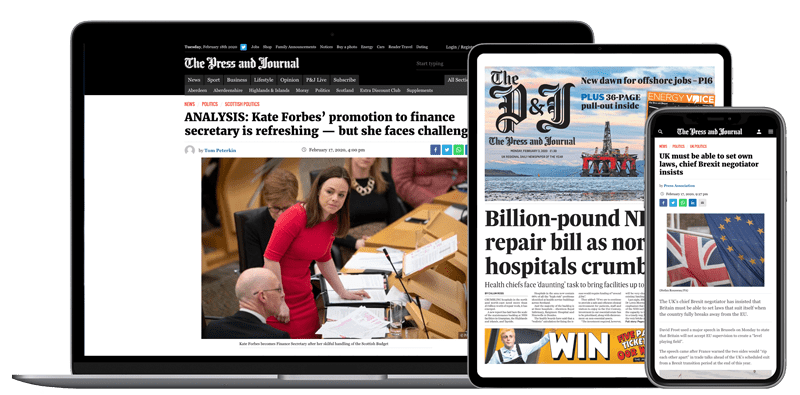 Help support quality local journalism … become a digital subscriber to The Press and Journal
For as little as £5.99 a month you can access all of our content, including Premium articles.
Subscribe