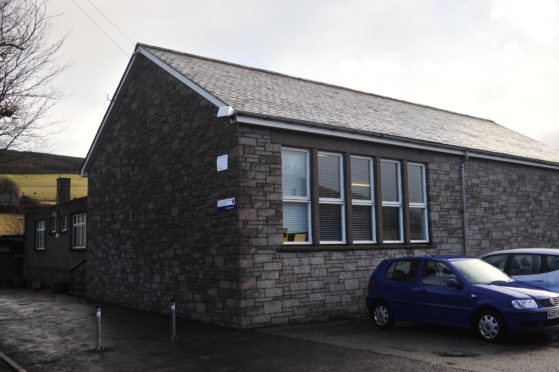 A contaminated school in Aberdeenshire could be partially demolished and then rebuilt, despite opposition from parents.
Gartly School, near Huntly, was closed in December 2018 following an oil leak that spread contamination beneath the school.
Children were sent home "stinking of kerosene" and the council has since spent more than £450,000 on repair work, but still been unable to open the school's doors.
Next Tuesday, councillors will meet via Skype to discuss plans to partially knock-down the school, rebuild and maintain it at a cost of £872,000.
The decision goes against the wishes of a number of parents, who had voiced support for the school to be entirely demolished and rebuilt from scratch to ensure there is no risk of contamination.
One wrote in their feedback: "A village without a school will lead to a decline
of young families moving to the area and will impact on house prices.
Work to improve the nearby Rhynie Primary School, where pupils were relocated to, cost the council £32,000, new papers reveal.
If plans for Gartly are approved, it will mean the total cost incurred as a result of the oil leak are more than £1.3 million pounds.
In his report to council, director of education and children's services, Laurence Findlay, writes:  "The only technical solution that can be considered at this stage is partial demolition and, thereafter, excavation and reinstatement/rebuilding of the demolished area.
"In addition, there will be a requirement for some further improvements and decoration to be undertaken in order to ensure that return to the Gartly building will be to a safe and comfortable environment."