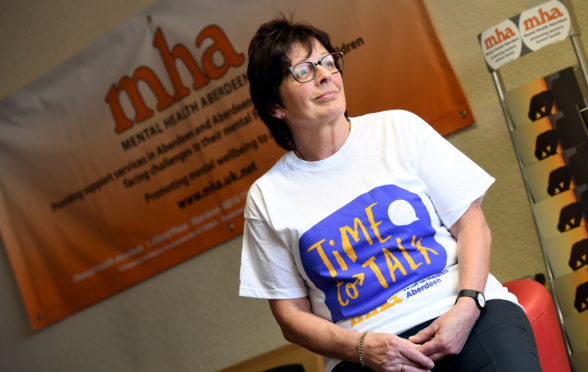 Astrid Whyte takes a drive around the north-east once a year to see how the trees she has planted are maturing.
While there may appear to be nothing out of the ordinary about them to most people, every one of them is laced with poignancy for the chief executive of Mental Health Aberdeen (MHA).
Ms Whyte planted each tree in memory of a patient she treated who died as a result of suicide.
It is her own special way of making sure the increasing number of people driven by poor mental health to take their own life live on, and are never at risk of becoming mere statistics.
Now, with a growing number of people turning to charities such as hers due to the harrowing coronavirus crisis, Ms Whyte has opened up about the trauma and the triumphs of her decades-long career.
She took over the running of MHA after spending years as a counsellor, striving to bring light into the lives of hundreds of people during their darkest hours.
Ms Whyte described how she developed her unique way of coping when the worst happens, and she loses someone she has been working with.
She said: "The first time it happened, I was really distraught at losing a young client. My supervisor had difficulty getting me back on my feet.
"He suggested I try to externalise the feelings, and my natural idea was to plant a tree.
"So for every client who I have lost to suicide, I've planted one.
"Sometimes I go on a trip to visit my trees. I will check on their health, I speak to them.
"They're all strong, and some are really big. It helps."
MHA – which has 40 members of staff and around 100 volunteers – acts as a lifeline for many in the city and Aberdeenshire.
Members have been on hand to offer support to those affected by tragedies which have rocked local communities in recent years.
After Aberdeen 16-year-old Liam Smith took his own life towards the end of 2017, his classmates at Westhill Academy rallied together to raise money for the charity because staff had consoled several shaken teenagers.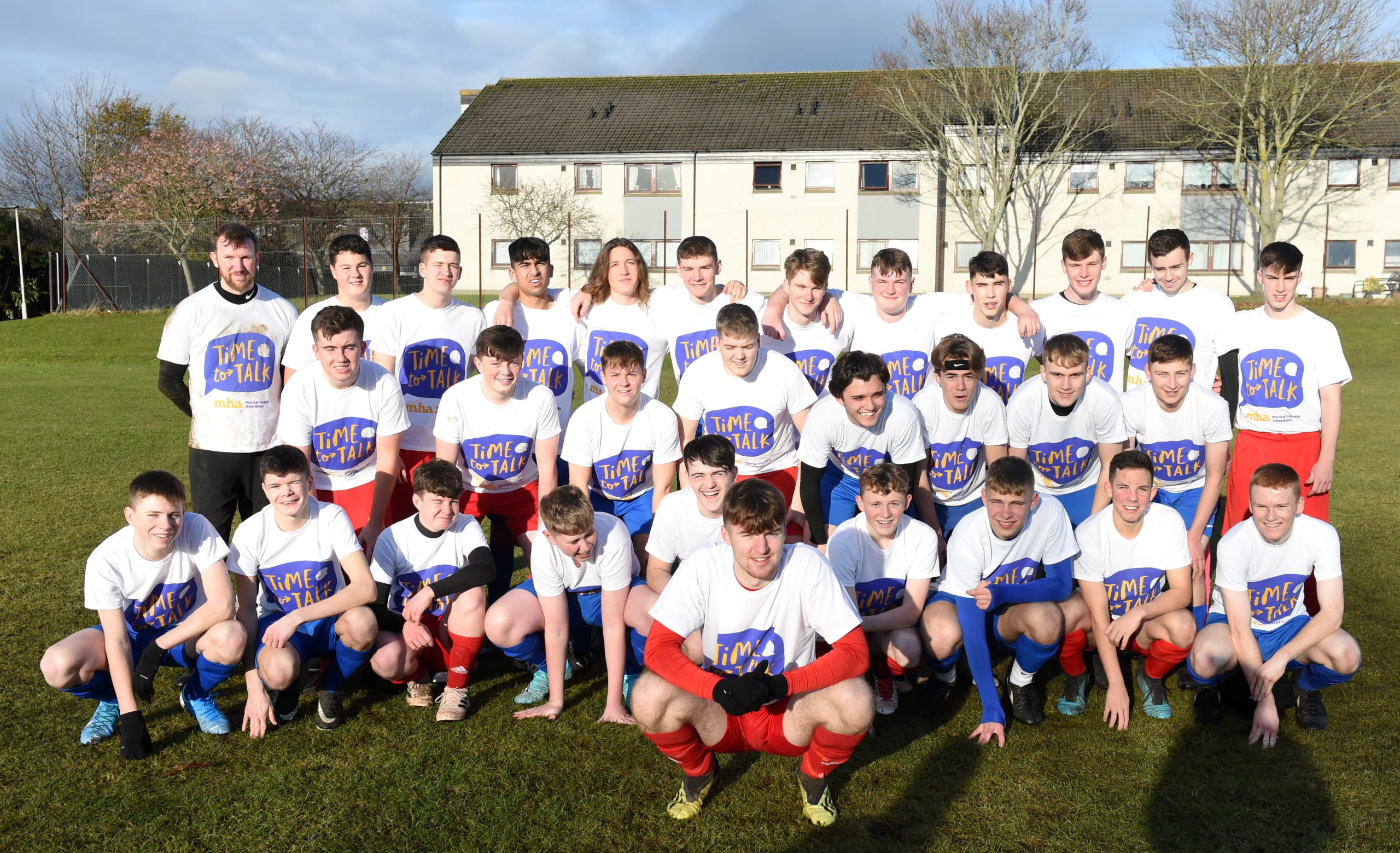 And in the aftermath of the death of Cults Academy pupil Bailey Gwynne in 2015, MHA encouraged more boys to seek counselling so that they could discuss their grief.
MHA, which turns 70 this year, is now offering an emergency hotline for people to reach out to during lockdown.
Ms Whyte, who joined the team more than 30 years ago, has been navigating funding battles and other challenges beyond simply offering therapy since becoming chief executive.
Her stoicism and good humour have led the way in securing the charity's future – and the 63-year-old still has plenty of plans to see through before thinking about retirement.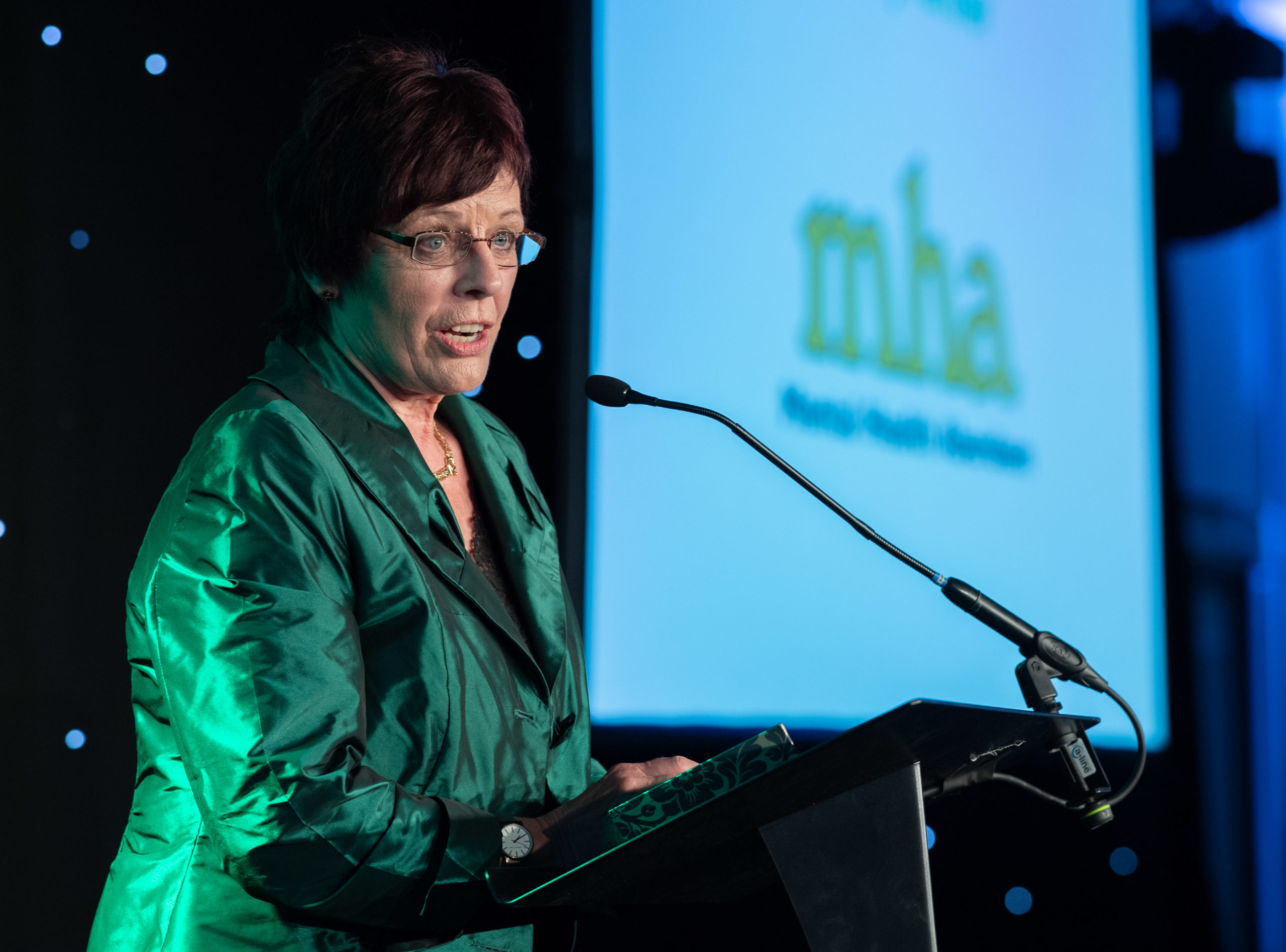 Hailing from the small German village of Cloppenburg, the charity boss arrived in the north-east as a student.
She said: "I moved here when I was 18 – it was the 70s and the beginning of the oil boom.
"My English wasn't very good, so I was most amazed when Aberdeen University said yes, they would take me to study English."
She worked tirelessly at local cafes and restaurants to help cover her fees as she polished her language skills.
Ms Whyte added: "The only time I wasn't allowed to come into work was when the royals came and had breakfast there. I was told that, because I was German, I couldn't be there."
She joked that there was "a lot less political correctness back then".
Ms Whyte had to fight against prejudice to make Aberdeen her home, like many other Europeans, but she now considers herself more attuned to Scotland than Germany.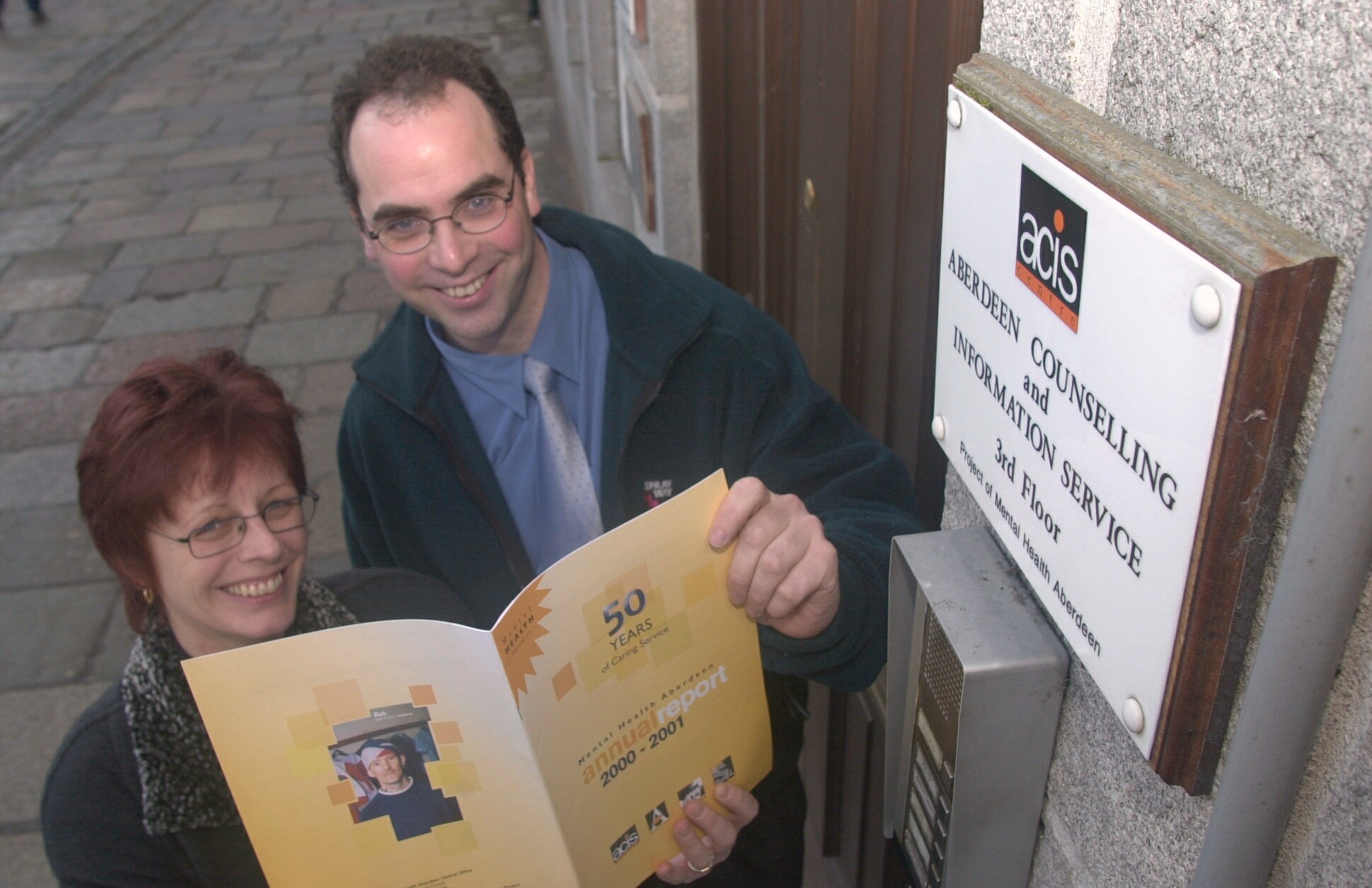 She struggled to find a place to stay initially, with some landlords rejecting her after realising she was foreign.
Ms Whyte added: "My generation grew up almost without national identity, we were the first post-war generation and carried the sins of our fathers.
"For me, that didn't change until the 90s, when people would support Germany in the World Cup.
"For the first time in my life I saw German flags waving and German stickers on cars, I'd never seen anything like it.
"We were allowed to feel proud of who we were.
"But I've been in Scotland so long now. I love it here and identify more with Scotland than Germany now."
After working in business and as a translator in Aberdeen, Ms Whyte was drawn to counselling after a personal loss that led to a breakdown.
She received "abysmal" support at her first counselling session, and later found out the professional helping her had only undergone 12 weeks of training.
Today, MHA trains their volunteers for a year before they are able to carry out counselling.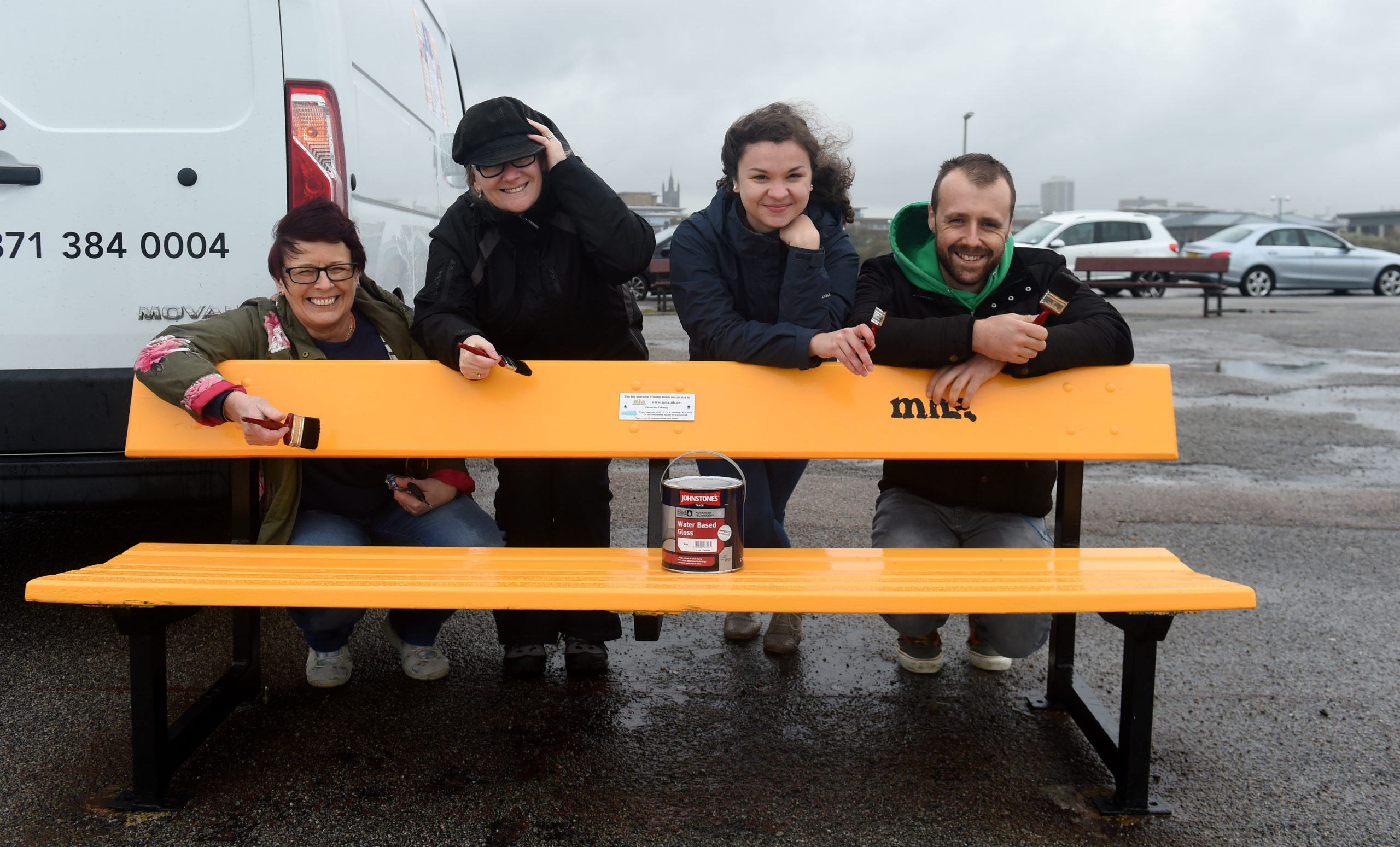 After working in the administrative department at the Aberdeen Counselling and Information Service she embarked on a six-year diploma course before becoming a counsellor, then manager.
"With every year I was growing in confidence," she said.
"I didn't think I had the knowledge to begin with.
"I've experienced what it's like to have poor counselling, and I would hate for someone to leave here with that experience.
"For me, it almost tipped me over the edge.
"Our volunteers and staff have serious training, being 'good enough' just doesn't do it."
Today, as chief executive, Ms Whyte's passion remains clear – despite having to weather worrying budget cuts.
In 2002, NHS Grampian  withdrew more than £23,000 of funding from the charity as part of wider mental health cuts.
And four years ago, MHA joined protests against Aberdeenshire Council when the authority unveiled plans to cut mental health support across the region.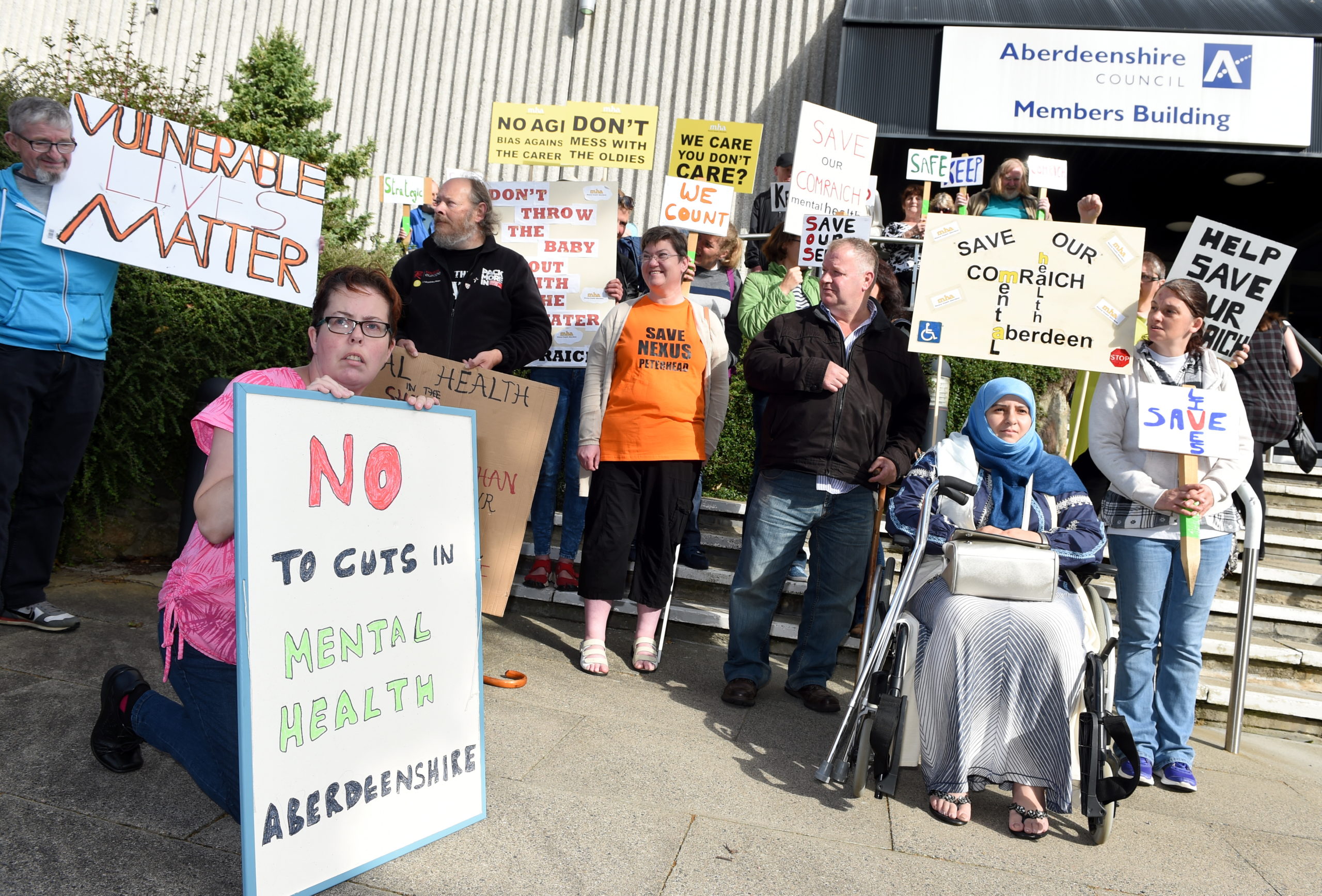 Organisations like hers are now increasingly reliant on corporate sponsorship, with north-east companies such as Nexen, Apache and SynCo Energy offering "fantastic help" to fill in funding gaps.
And Ms Whyte has inspired many people to undertake their own fundraising challenges to help make ends meet.
She added: "We had a few difficult years. If we had continued on that downturn trend, we might have had to close. It was dangerous.
"We will be under threat again if coronavirus really does hit us hard. So many fundraising events have had to be cancelled.
"Our youth and adult services carry out 20,000 appointments every year. We can't lose those people."
Worried for those who are already isolated with little social contact, Ms Whyte believes the longer lockdown goes on then the worse it will impact mental health.
To try and keep the mind occupied, she recommends people struggling to cope try something new such as knitting – or take a virtual tour of a museum.
"I try to remind myself that the only way we can make this go away is to follow lockdown rules," she said.
"This is a new situation for all of us. None of us have it worked out and we're all learning.
"If people are struggling they need to speak to someone, and should reach out to one of our helplines."
Asked how she takes care of herself, Ms Whyte smiled and said: "What makes me happy? Music and reading. It's the simple things."
To find out more about MHA, people can go to www.mha.uk.net and the charity's helpline can be reached on 01224 573892.