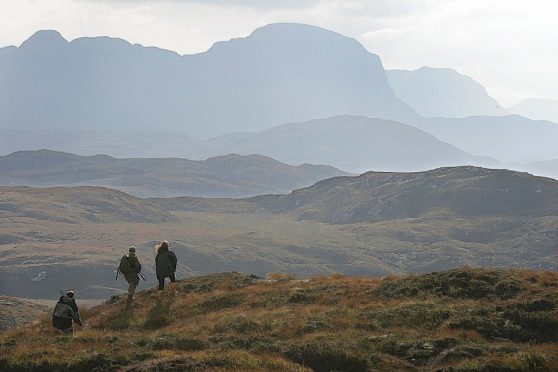 Scottish gamekeepers have hit out at the lack of support offered to them during lockdown.
Alex Hogg, chief executive of the Scottish Gamekeeper's Association (SGA), released a video update to the group's members detailing the concerns.
The former gamekeeper has worked across Scotland, including for the Forestry Commission in Argyll, and has been chairman of SGA for 20 years.
He said: "We are receiving emails from members who are in a real panic over shooting, deer forest and game larders being made exempt from the Scottish Government's business support fund, the fund set up to prevent job losses."
Mr Hogg went on to read out one of the emails, taking care not to mention the name or location of the gamekeeper in question.
RT. SGA Chairman Alex Hogg on latest #Covid_19 guidance for members and shooting/deer forests being exempt from @GreenerScotland support. https://t.co/eXiOda1nLs
(click link). pic.twitter.com/B4LLUERH4v

— Scottish Gamekeepers (@ScotGamekeepers) March 30, 2020
The email stated: "I am writing with huge concern regarding the Scottish Government's refusal to offer any help to our business during the coronavirus crisis. My business is likely to encounter extreme financial difficulties yet the Scottish Government are not prepared to help in any way.
"Nicola Sturgeon's announcement that no shooting business will be eligible for grants surely breaches our human rights."
The un-named member added that, with no customers willing to put down deposits, they were struggling to pay staff and bills before the start of the new shooting season.
A season which, given the current pandemic, is not guaranteed to even take place.
Stewart Blair, Gamekeeping lecturer at North Highland College, added on Twitter: "With the 'shooting industry' being exempt from Gov relief, the big guys will float and the little guys will drown."
Aberdeenshire West MSP and Scottish Conservative shadow finance minister, Alexander Burnett, said: "The Scottish government has excluded many north-east employers from its Covid-19 small business support grant.
"These are rates payers just like any other business and deserve the same level of protection as other small enterprises."
Last night, a Scottish Government spokesman said they were going to "great lengths to support businesses" and reach more.
He added: "Eligibility to the grant scheme is linked to the non-domestic rates system and, while reaching out to a wide range of business, unfortunately some non-domestic property classifications are ineligible – including shooting businesses and deer parks.
"They should qualify for the 1.6% rates relief across all properties in 2020-21 however."
Mr Hogg, during his video update, also thanked farmers and landowners for keeping the nation fed.
He said: "On behalf of SGA I would like to say I am indebted to the men and women keeping things going, from the NHS staff to the farmers
"We hope, when we emerge from this, that farmers and other landowners will be remembered for the work they have done rather than all to often being criticised."
Follow below for the key coronavirus updates: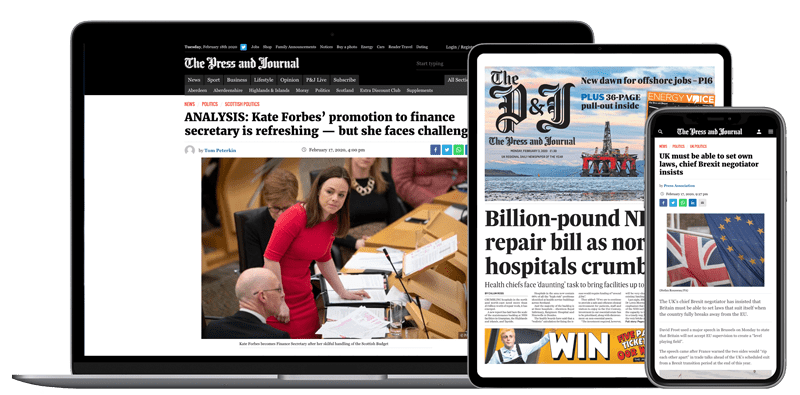 Help support quality local journalism … become a digital subscriber to The Press and Journal
For as little as £5.99 a month you can access all of our content, including Premium articles.
Subscribe