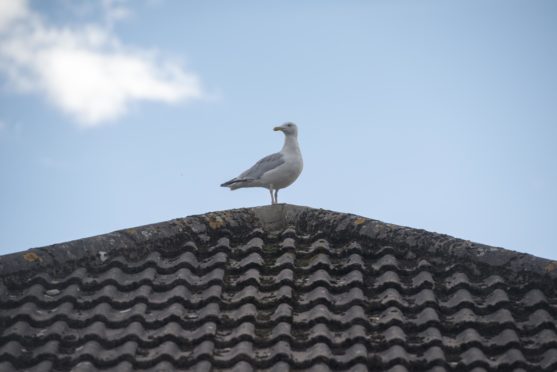 Coastal residents are being warned gulls could be more aggressive than usual during the coronavirus lockdown.
With fish suppers and sandwiches being consumed within homes rather than on beachfronts, the bird will have fewer opportunities to scavenge food.
Now people are being urged to be vigilant against the birds.
A spokeswoman for Aberdeenshire Council said: "Gulls may be experiencing a shortage of food at this time and could become more aggressive and we would remind residents not to feed gulls or drop food scraps at any time.
"Gulls are scavengers and will feed on litter and waste, so we would urge people not to eat outdoors, to securely deposit all food waste in bins and encourage the birds to fend for themselves away from our villages and towns."
In Shetland, meanwhile, where the gull nesting season is expected to begin in a couple weeks, the local authority has asked property owners who think they may have a problem to get in touch with the environmental health team.
In a statement the council said: "With many people staying at home due to the coronavirus pandemic, gardens are being used more for exercise and recreation.
"Gulls nesting on chimneys and rooftops can often be territorial and aggressive towards anyone near their nesting site, particularly once chicks have hatched."
However Tony Whitehead, from the Royal Society for the Protection of Birds, stressed the gulls were likely to reduce in numbers during lockdown.
He said: "Though a lot of them breed in urban areas, urban colony gulls actually do a lot of their feeding at sea or inland, on things like landfill sites.
"The feeding in town centres, believe it or not, is just opportunism. It is not their main food source.
"They don't rely on chips to survive but will definitely be back hovering around the marketplaces once people return."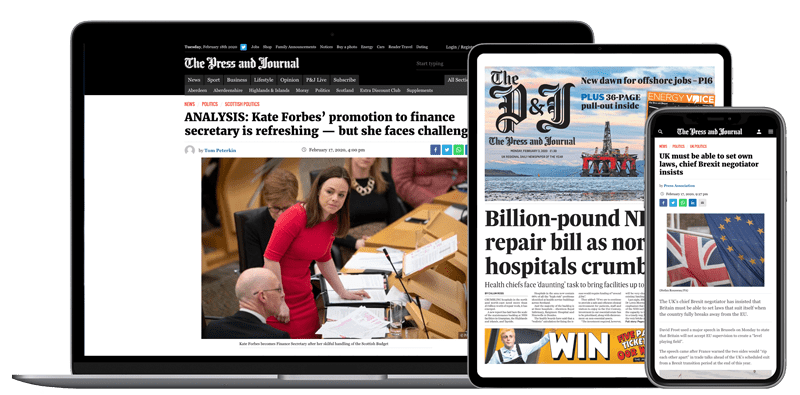 Help support quality local journalism … become a digital subscriber to The Press and Journal
For as little as £5.99 a month you can access all of our content, including Premium articles.
Subscribe